B29 Technical Information
---
Image Gallery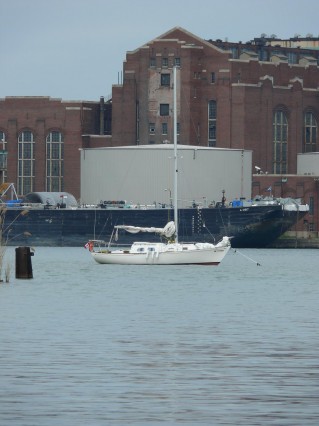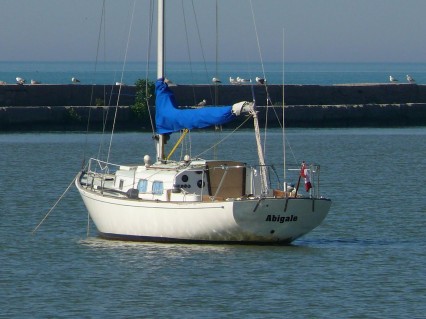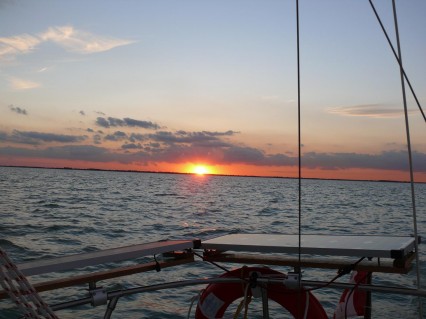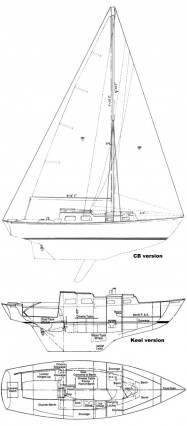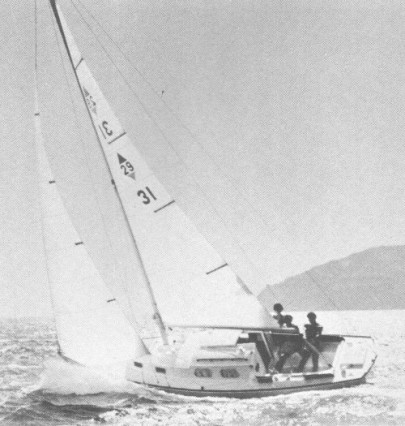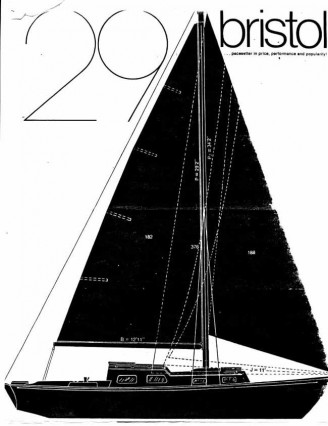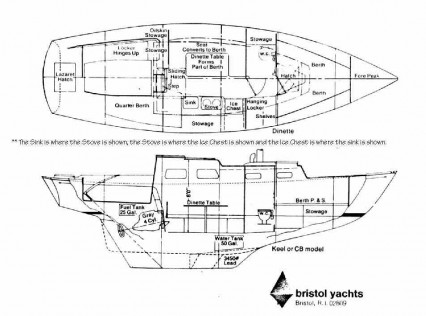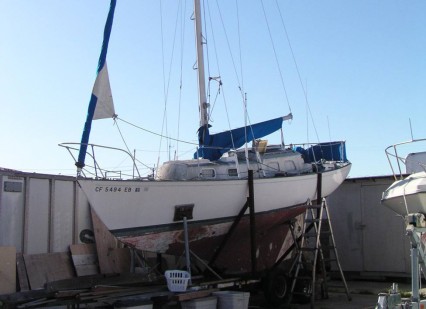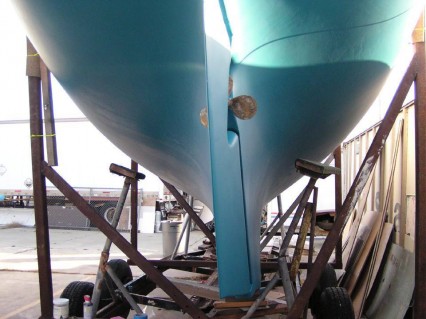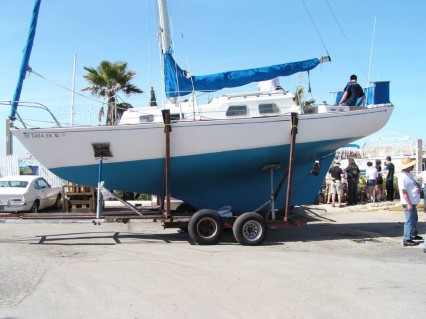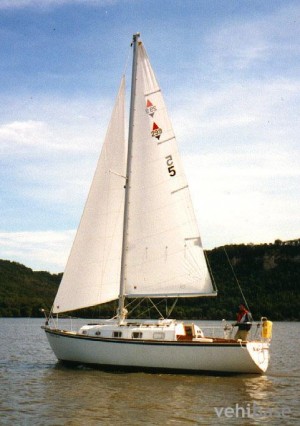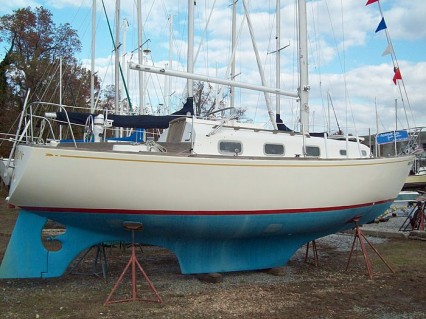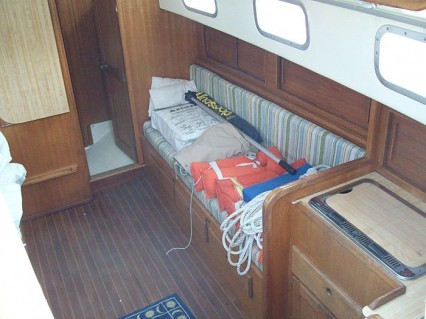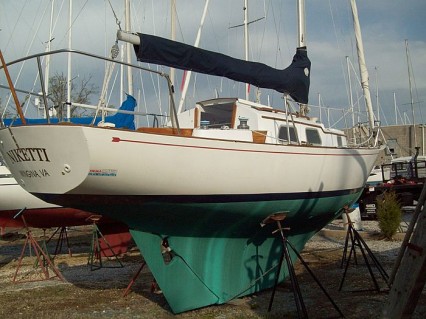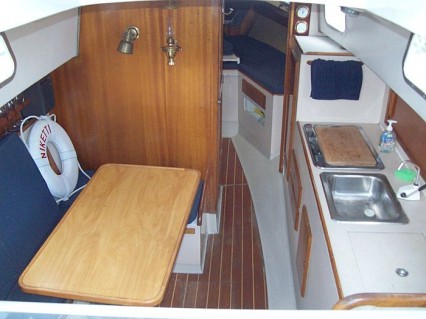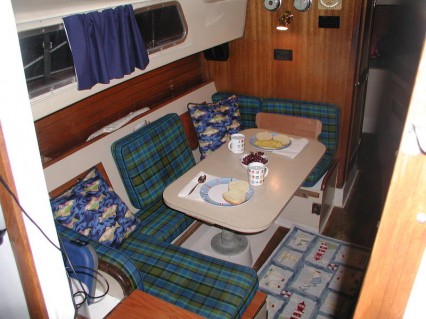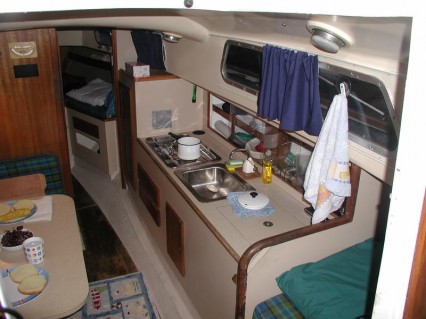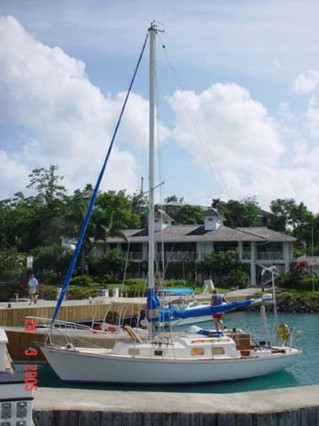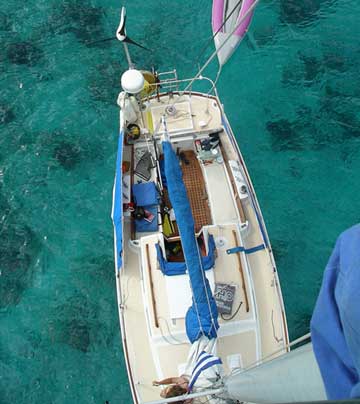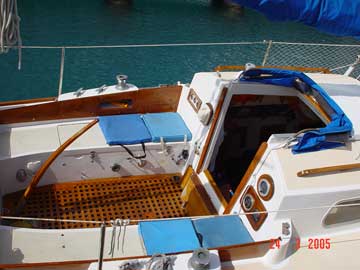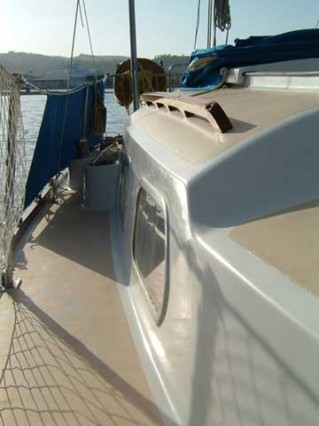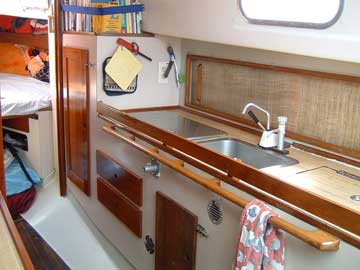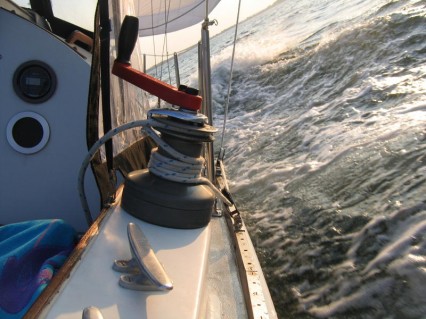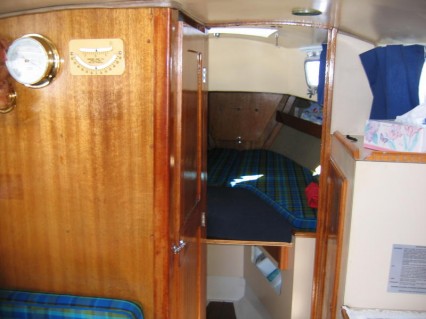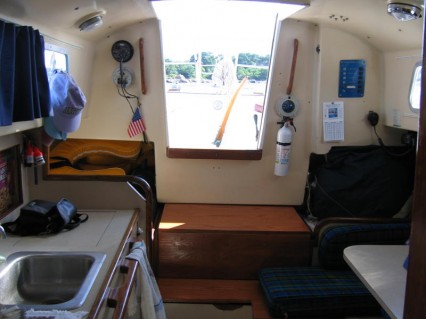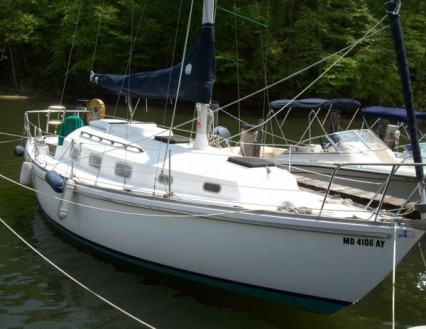 Description
The Bristol 29 is a 29-foot monohull, aft-cockpit, fiberglass sailboat. Designed by the renowned naval architect Halsey Herreshoff and produced by Bristol Yachts of Bristol, Rhode Island, USA, 169 yachts were produced from 1966 to 1971.
Technical Diagrams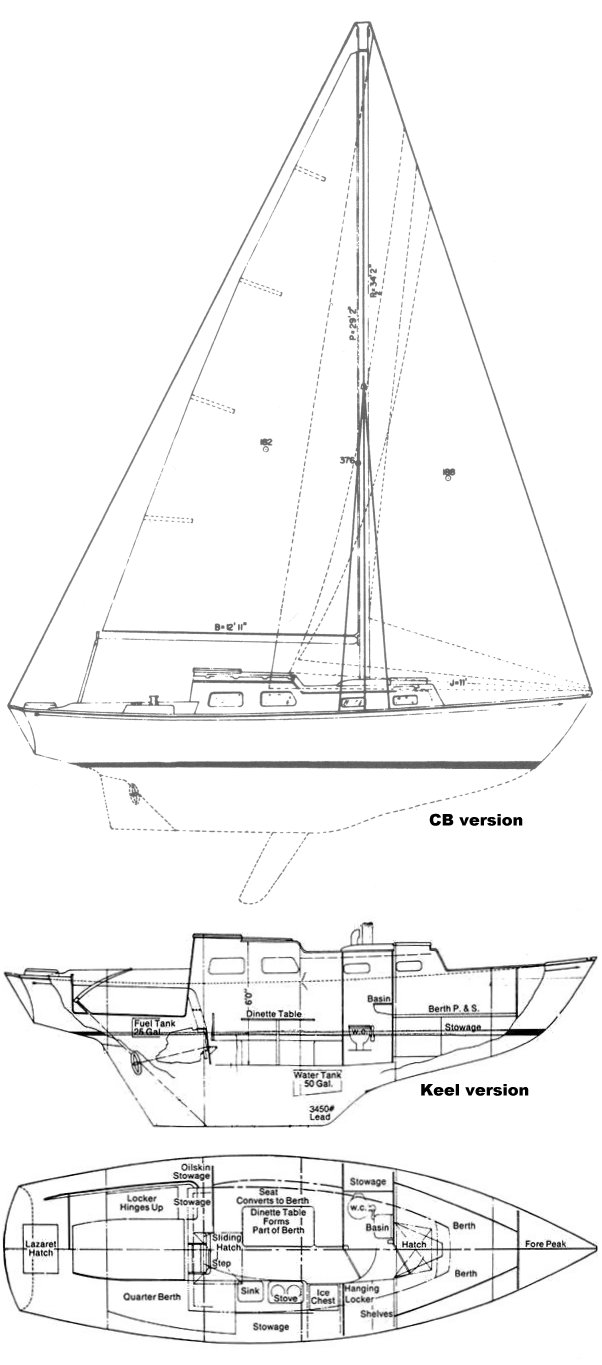 ( source )
( source )
Sales Brochure
Winning combination! By deliberate design, Halsey Herreshoff has developed a superior yacht. By creative application of modern methods and materials, Bristol Yachts has made the Bristol-29 one of yachting's best values . . . by any standards! By popular acceptance, the knowledgeable yachtsman has acclaimed this combination.
Racing performance! The B-29s proportions were carefully chosen to provide a stable boat . . . with considerable flare for seaworthiness and space on deck. Her fair and easy lines were reached after selective design analysis and the shaping of a wooden half-model. The result: low wetted surface to minimize frictional drag, but sufficient lateral plane and a large rudder for good handling. The record books prove her racing ability!
Testimonials! We are pleased with the comments received from owners and dealers. We invite you to see and sail the boat at your nearest dealer and make your own comments. These are typical:
Best 29-footer in the worldMost boat per dollar in 28 to 30 range.
Unexcelled performance to windward.
Deep forefoot makes her point higher then she looks.
Tops as a racer!
Design and workmanship miles ahead of competition.
Largest cockpit . . . most beautiful interior on market.
Outstanding heavy weather performance.
Extremely fast in either light or heavy weather.
Unusually large accommodations for its size.
As we said, these comments are typical. They reflect the latest achievements in yacht design by Halsey Herreshoff. You have to see the Bristol-29 for yourself to verify them. Please do!
Original Equipment
Hull & Deck:
Molded high-impact fiberglass reinforced polyester resin . . . largely woven roving, strongest material available.
Hull and deck thicknesses vary to suit structural demands.
Deck house, deck and cockpit are integrally molded.
Deck clamp and cove stripe molded with hull.
Teak toe rails (unvarnished).
Non-skid pattern molded into deck, seat and cabin top.
Two Dorade boxes molded onto trunk cabin.
Opening forward hatch (translucent) with molded gasket receptacle, hatch lock and hatch adjuster.
Hinged lazarette hatch.
Cockpit:
Seat level enough below deck level to provide high coaming for comfortable back rest.
Self-bailing cockpit.
Molded cockpit seat hatch, completely scuppered to prevent leakage, is fitted with security hasp.
Coamings and other trim . . . first quality mahogany (sealed and varnished).
Deck hardware: All fittings are highest grade stainless steel, chrome-plated bronze with brushed satin finish, or special corrosion-resistant aluminum alloys. Many items are custom-made to own own designs.
Interior:
Underside of deck in main cabin finished with smooth fiberglass headliner.
Four large fixed ports in main cabin. Two smaller fixed ports plus two opening ports in forward compartments.
Curtain tracks installed over ports in main cabin.
Galley features Formica counter tops; recessed 2-burner alcohol stove; dish racks enclosed behind sliding panels; stainless steel sink; high capacity, self-priming galley pump; and top loading icebox.
Dinette (port side) table lowers to form double berth.
A quarter is aft of main cabin galley. Area under port cockpit hatch (which extends into cabin has been finished on Dinette Model . . . may be used as small additional quarter berth if desired.
Enclosed head compartment (forward on port side) . . . marine toilet (with seacocks on both inlet and discharge), toilet paper holder, towel bar.
Forward cabin has two berths . . . hanging locker (see dwg.).
Mattresses furnished for all berths.
Cabin floor . . . teak plywood with black inlaid strips.
Generous use of satin-finish varnished mahogany bulkheads and trim provide the warmth expected in a custom quality yacht.
Engine:
25 H.P. Gray Sea Scout or 30 H.P. Universal Atomic 4 gasoline engine.
Bronze propeller shaft runs in Bristol-type rubber mounted shaft log.
Throttles and reverse controls installed on cockpit side and connected to engine with rattle-proof ball joints.
Water temperature, oil pressure, and ammeter gauges are located on aft side of cabin house.
Over-sized, unbreakable fuel filter.
Engine room exhaust blower . . . as well as natural forced draft ventilation (Coast Guard approved).
Electrical System:
Heavy-duty system . . . using alternator on engine and 12-volt marine battery.
Fused circuits.
Master disconnect battery switch.
Centrally-located electrical panel. Seven (7) interior lights. Bow, stern and side running lights.
Tanks:
Water tank (stainless steel) . . . 26-gallon capacity.
Gas tank (monel) 20-gallon capacity.
Spars & Rigging:
Anodized aluminum mast and boom. Mast extrusion (our own design) with extruded sail track.
Standing rigging . . . stainless steel with swaged terminals and satin chrome-plated bronze turnbuckles. Main and jib halyards are stainless steel with Dacron tails.
Running rigging is Dacron. Flag halyard. Main sheet arrangement includes a traveller and #2 top-action main sheet winch.
Colors:
Owner may specify colors (from standard color selections) to be molded into hull and deck and choose from a variety of available colors for boot-top, anti-fouling bottom paint, cove stripe and mattresses. ( source )
Models:
The Bristol-29 is available (keel or centerboard) in either standard or dinette arrangements. check the advantages of each in the following drawings and data . . . and relate to your personal needs.
Links
http://bristol29.com/ <- The source for Bristol 29 information.  Read along as David Brown fully restores and improves his Bristol 29 and catalogs all his work in text and images.