Hull #005
---
Image Gallery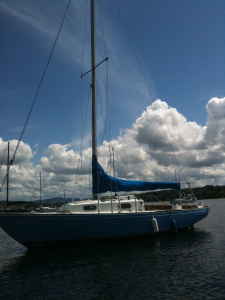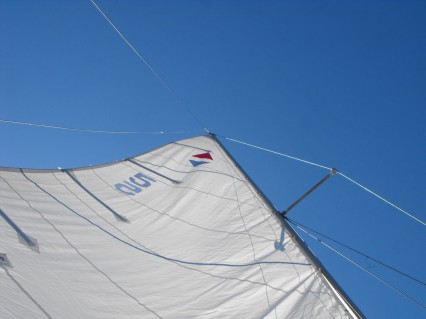 Quick Facts
Model: Weekender
Year Built: 1966
Hull #: 5
Vessel Name:  Steve
Owner Name:
Hailing Port: Lake Champlain
Sailboat History
On September 7th, 2010, this Bristol became available through craigslist.  She was built in 1966, the first year that Bristol made the B-27. This particular model is the weekender, serial number 005. This only the 5th Boat made by Bristol!
Owner Comments
Even though the water was very rough due to a passing Hurricane, once we were on the deck, it was very steady and strong. The major aspects were in very good shape. Much of the trim and cabin shows a lot of wear.
It is interesting to drive a boat with a motor where your only steering controls are the rudder. Reverse is almost impossible.
[The sails are] easy to use…There was a light breeze and the boat grabbed the wind and away we went…Even with a small wind, this Bristol had us moving quite well. It was a gorgeous sunny day. We spent over 5 hours out on the lake getting the feel for her.
We plan on spending a lot of time fixing her up and taking her on exciting trips.  [Follow our site at] – http://mybristol27.blogspot.com/