Hull #289 - Unnamed
---
Image Gallery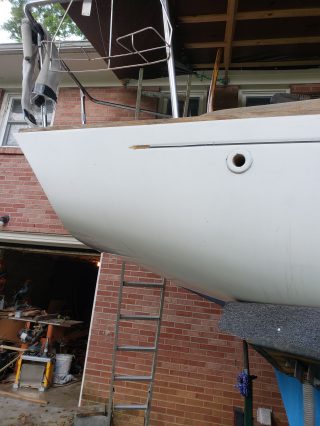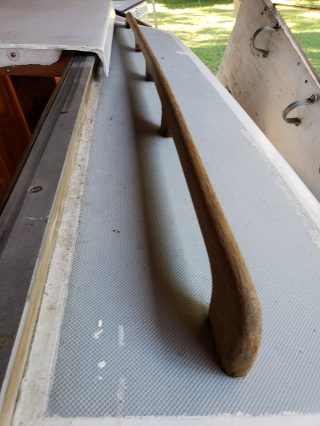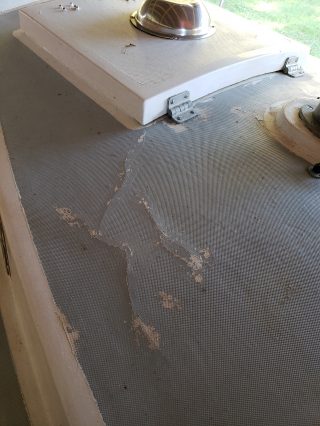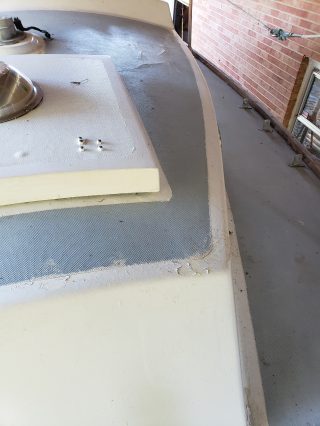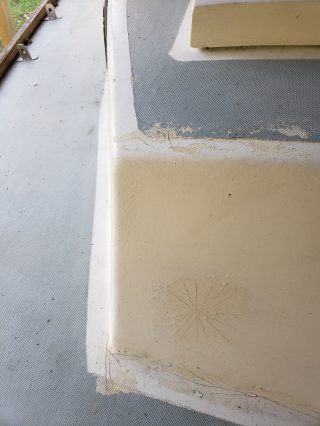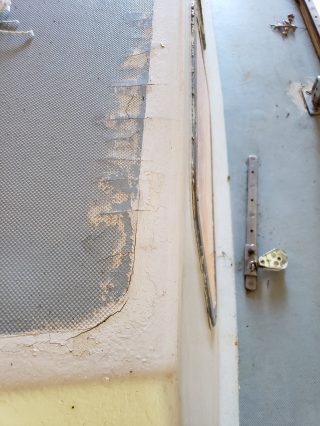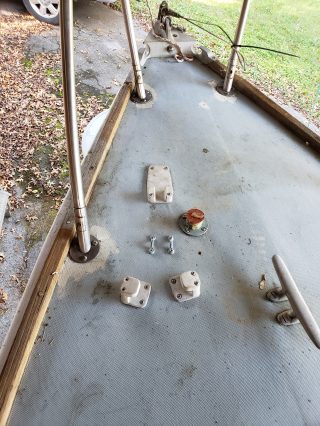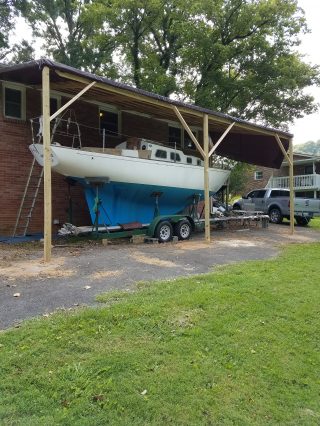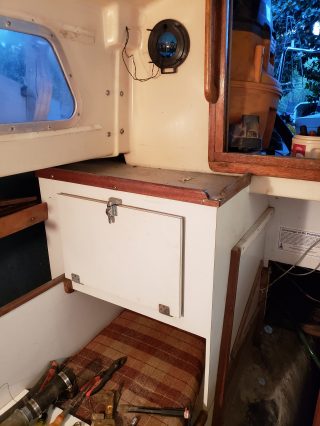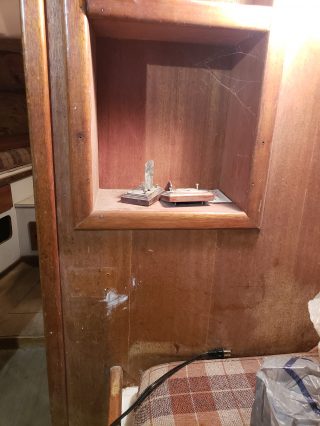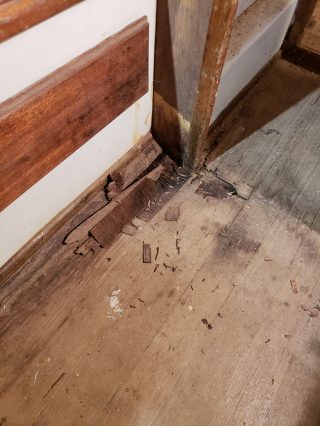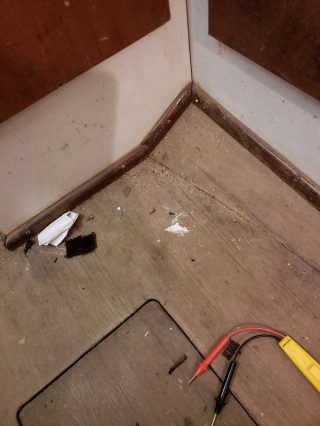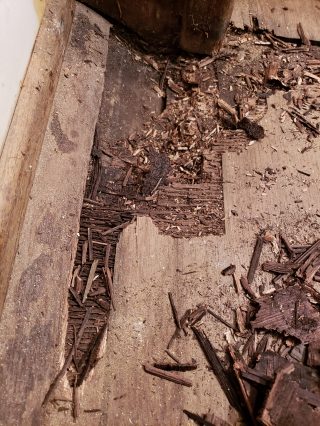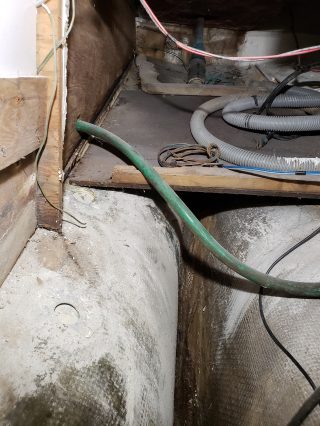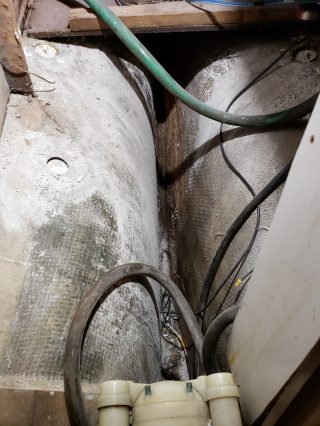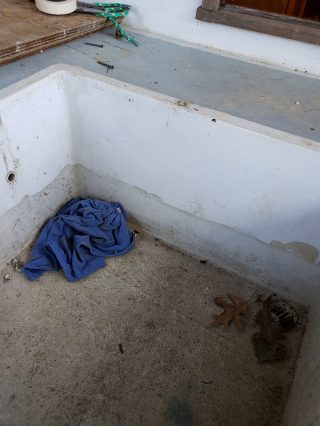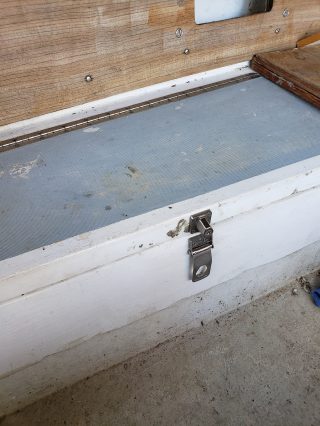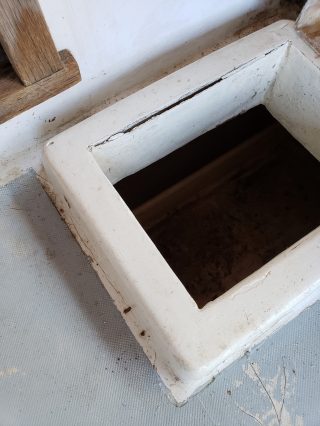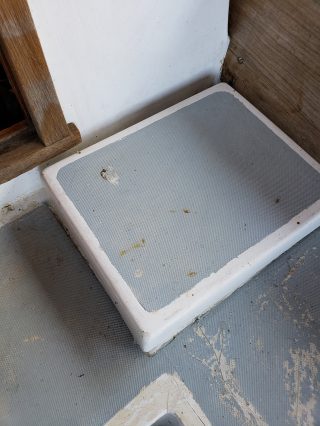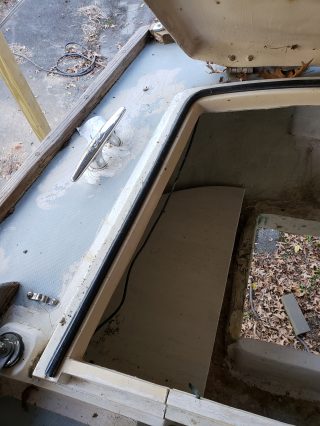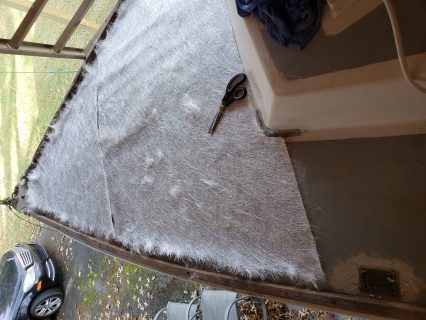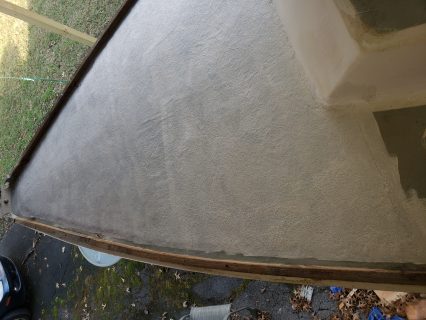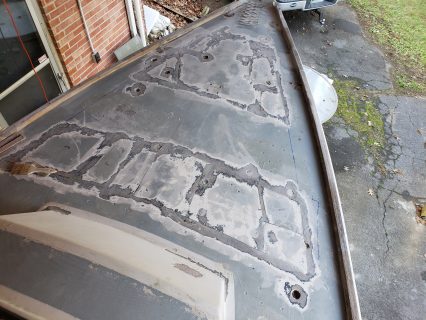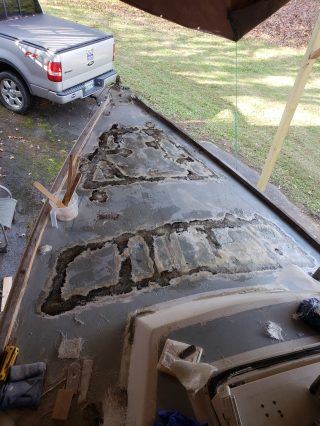 Quick Facts
Model:  Cruising
Year Built:  1972
Hull #: 289
Vessel Name:  
Owner Name: Thomas Truman
E-mail:  
Hailing Port:  
Sailboat History
October, 2018 – Thomas purchased the boat and began restoration.  The boat originally came from New Jersey.
Owner Comments
October, 2018 – I think overall it is a good boat. Some things built a lot better than a Cape dory ( I've had 3 of these) and some things not as well. The interior needs new sole. I'm going to use marine plywood for base then 1/2 mahogany. New wiring, paint and some kind of boat carpet/ hull liner . I have started taking everything off that can come off on topside. Thanks for your interest and setting this site up.
March, 2019 – Still on reglassing the foredeck. A lot of rotten end grain balsa from years of water intrusion. I'm cutting out the salon floor secondary to delamination. I'm replacing with 2 ×6 stringers fiberglassed to hull/keel then running solid mahogany 3/4″ planks. I changed out small cockpit scupper drains and replaced with larger spartan marine scupper.
I've never spent so much time on soft decks. I think the Bristol is a great boat but having worked on 3 Cape Dories, I think the latter is a better built boat. I'm hoping to move on completing this project soon.