Bristol Yachts 50th Anniversary
---
Announcing an event that may be of interest to you:
Who = Bristol Yachts Owners and Fans
What = Celebrating the 50th anniversary of Bristol Yachts and raising money for nonprofits
Where = Bristol, Rhode Island & surrounding locations
When = Thursday, June 23 – Sunday, June 26, 2016
Why = Four goals:
1) Fundraising for a non-profit organization.
2) Celebrate the people and place that made Bristol Yachts possible.
3) Celebrate 50 years of a great yacht design.
4) Solidify the Bristol Yachts community.
To sign-up and learn more, please visit this URL.
Here's the flyer: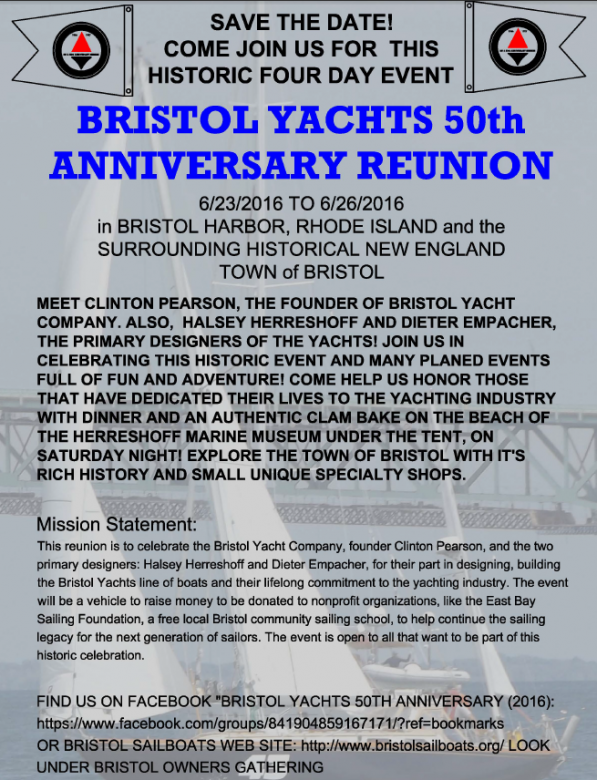 Here's the tentative schedule (as of 6/29/2015):