Hull #170 - Shadowfax
---
Image Gallery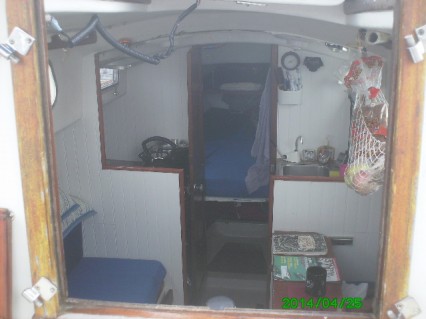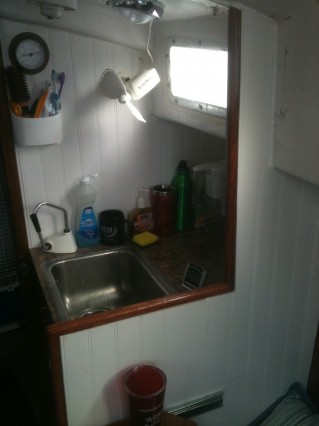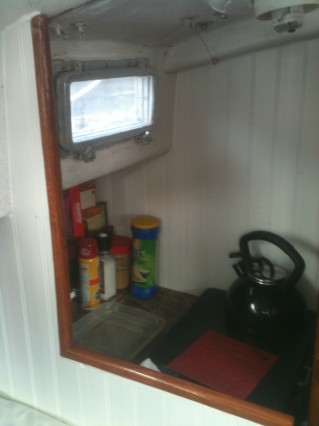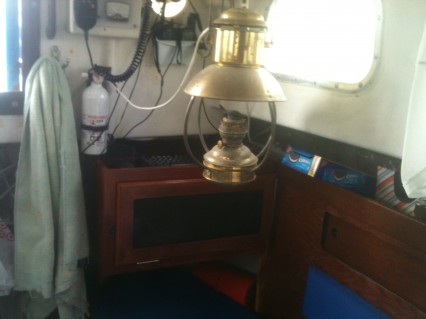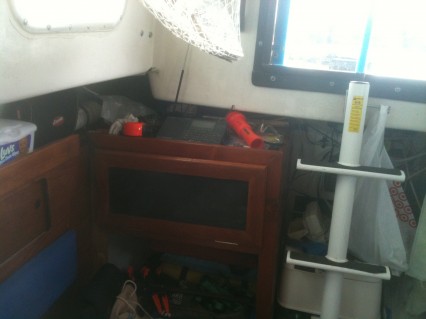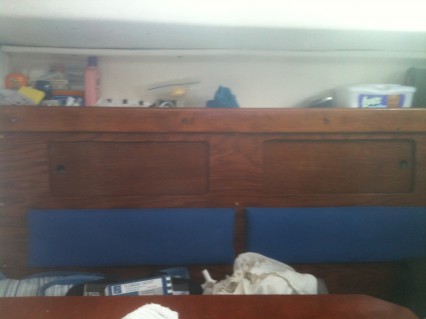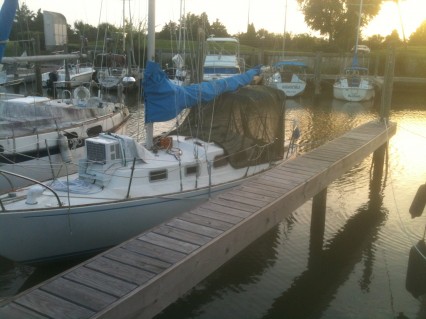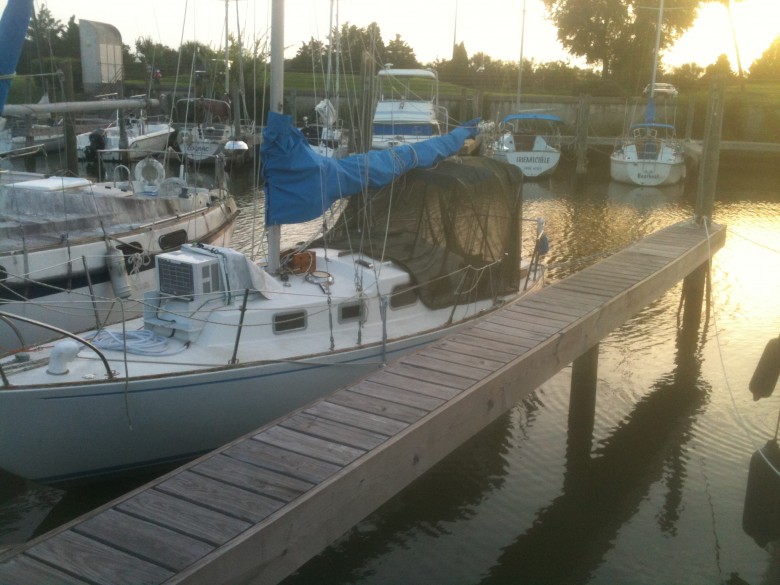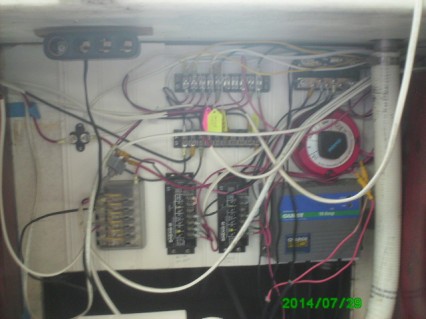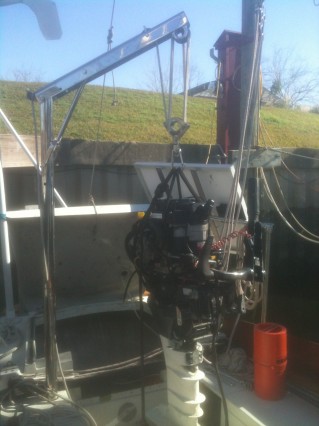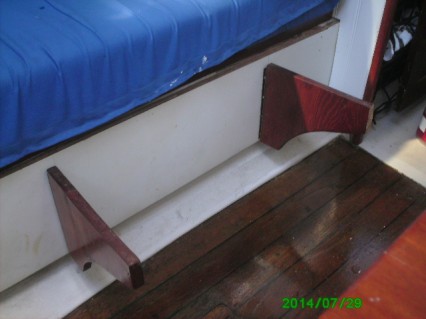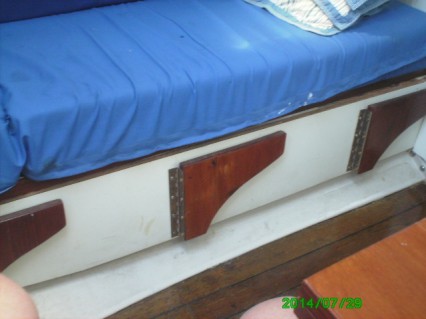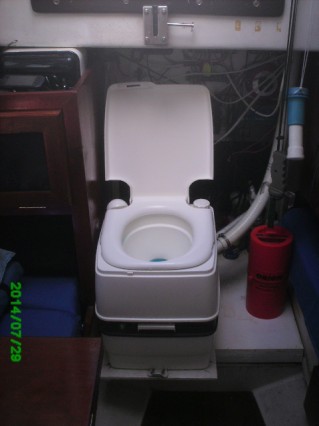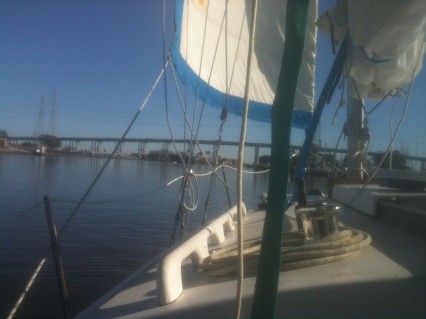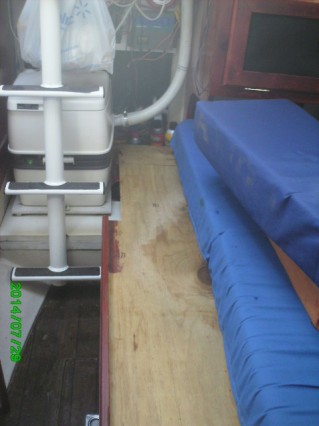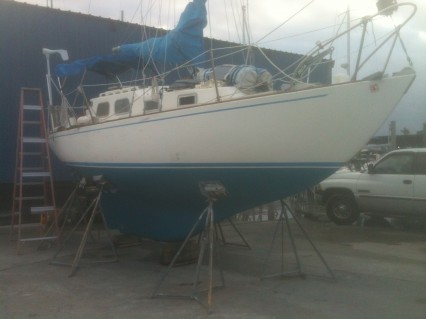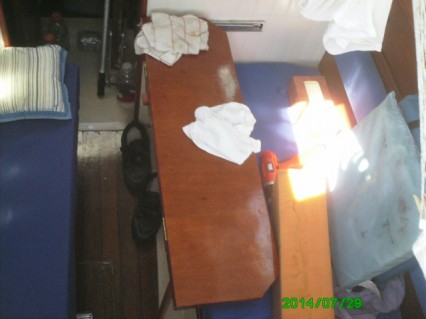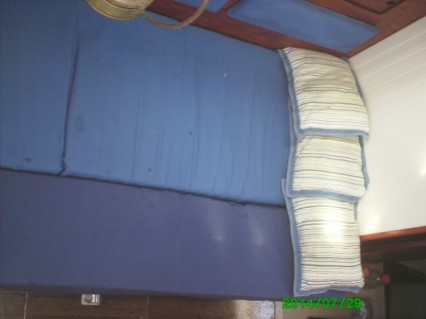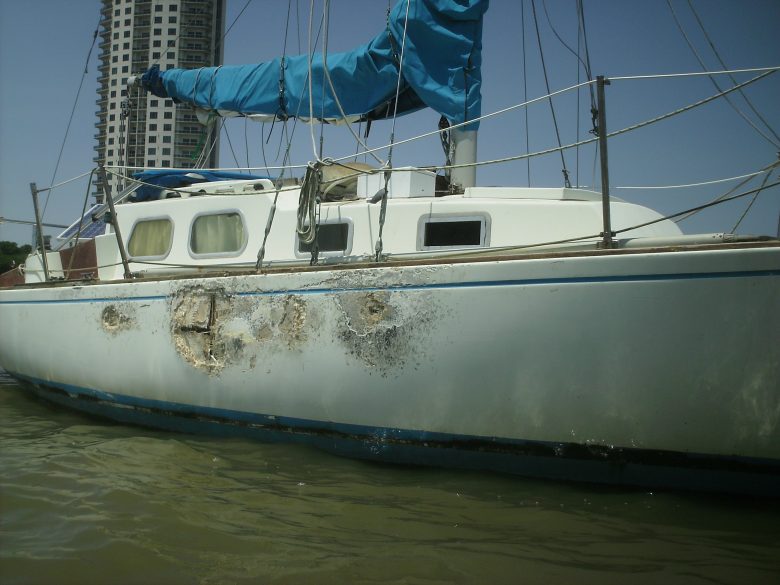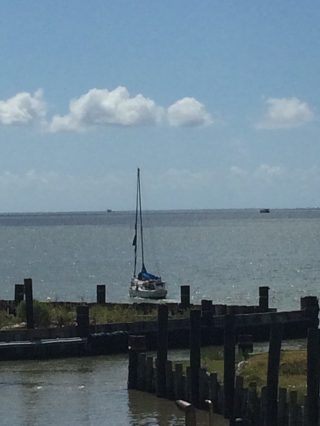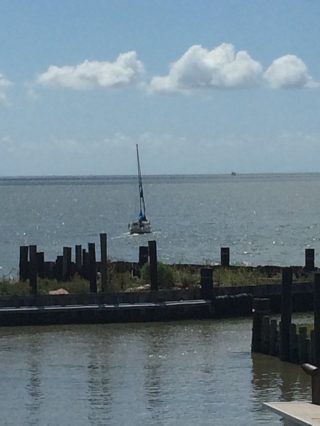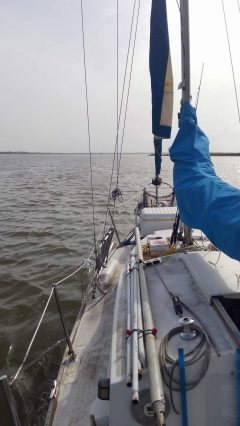 Quick Facts
Model: Cruising
Year Built: 1966
Hull #: 170
Vessel Name: Shadowfax
Owner Name: Braxton G
Hailing Port: Kemah, Texas
Sailboat History
7/26/17 – Braxton G. took over ownership of Shadowfax, calling it an "honor to own a Bristol 27".
7/31/14 – Tim Miller purchased the boat after hurricane Ike took his Pearson Coaster. The boat was  in saltwater and is anchored in Clear Lake which is off of Galveston Bay, Texas.
Owner Comments
7/27/17 – I sailed today with to veterans and they were overly impressed with the boat and my abilities to sail such a sportsman's boat.. I have only sailed 3or 4 times in my life.. I'm just learning everything, including terminology and lingo..this yacht is a way of life more than a simple boat. Passion, blood sweat and tears go in to it.
If anyone wants to help me with materials, labor or funds to fix it I would appreciate it and welcome it:  https://www.gofundme.com/saving-a-piece-of-sailboat-history
7/26/17 – For the moment, Shadowfax is in Kemah, Texas, but after a few repairs and a crash course on sailing Braxton is going to embark on a journey that will lead around the Gulf of Mexico, and out across the open seas to Hawaii.  Braxton will try to update often to attempt to show the world that a Bristol 27 with a single handed novice can take you where ever you wanna go…
5/7/16 – Attached is a picture of the damaged sustained by Shadowfax. I went through the boat yesterday and looked at every bulkhead tab and did not see any cracking or separation other than the aft starboard bulkhead behind the large damaged area….am hopeful that my insurance will provide the funds to help me repair the damage.
5/3/16 – Shadowfax is not doing well. During the 50 year storm that hit Houston in April either the nylon anchor rode chaffed through or another boat clipped her, but she was blown into a concrete seawall and sustained substantial damage to her starboard side. There are five holes in the hull above the waterline varying in size from a tennis ball to a basket ball. Her keel was caught in the mud bottom and the wind and wave forced her over on her side and she simply rubbed the holes through the fiberglass. I can sit inside the cabin and look out at the lake water.
The boat is insured and the adjuster has recommend that she be a "total loss", and I am waiting for the "total loss" group to call. Part of me wants to just take the insurance money and go sailing in my trailer/sailor. The other part wants to haul her out and patch the hull which I have been reading about (Good Old Boat, Don Casey). But it is getting hot and humid in Houston and I am 70 years old, so this would be another "exceptional effort", but I can do it. The Progressive adjuster thought that I would be allowed to buy the boat back after the settlement, so I could give it a try.
7/25/14 – Here are some more photos; some while on the hard.  One shows the head (plumbed in porti-potty) under the ladder.  Another shows the new 12v wiring block area.  You can see the outboard motor hoist that saves my back.  I've added a port side settee extension; and the walkway that is left when the extension is pulled out.
She does get sailed. I attached a photo of my approaching the Route 146 bridge leaving Clear Lake for Galveston Bay.
7/31/14 – It is a work in progress, as all good old boats are. I am retired now and hope that family responsibilities will change soon so that I can leave Houston for Florida, then up the East Coast and into the Great Lakes.  It is ready for coastal and Caribbean cruising.
Most of my work over the last four years has been in the cabin:
New fresh water tank and v-berth
New galley with LP gas stove and oven
New sink
Port side settee is a pull out double
New slide out table
Moved the head to under the cabin ladder
New "closets" above each settee bunk
All new 12v wiring, solar panels
Wind generator
New LED navigation lights
(wish I had a water maker)
etc, etc, etc.
I am having corrosion issues with my Johnson 9.9 in the motor well. Am anxious to hear if Fanny Adams has seen some improvement with that issue by mounting the motor on the transom.
I am headed to the boat tomorrow morning to re-assemble the Johnson and coat the carb, starter, and other items with West Marine Anti-corrosion spray to see if that helps. I brought the carb home and tore it down and cleaned it. Just want to stop the formation of the crude that forms on some of the motor components from the salt water moisture.
Here's an image of of Shadowfax at a marina during sunset: