Hull #202 - Baitoningsih
---
Image Gallery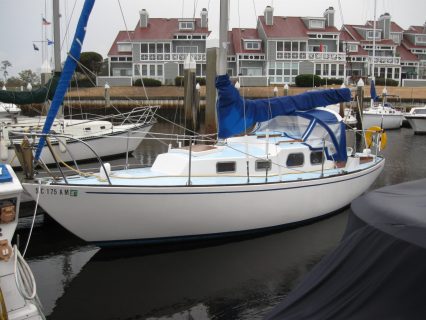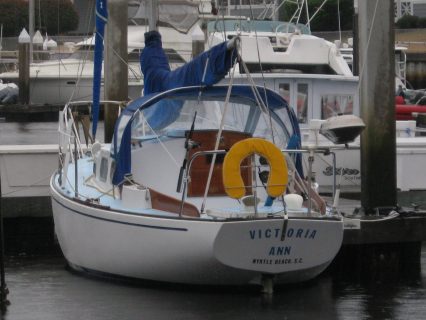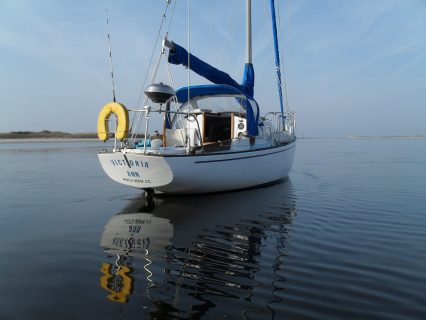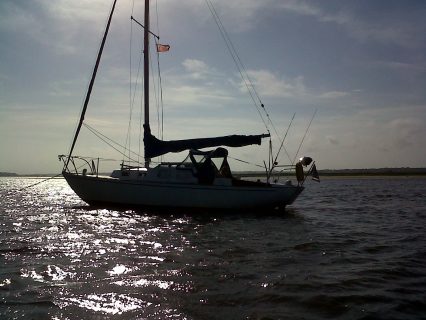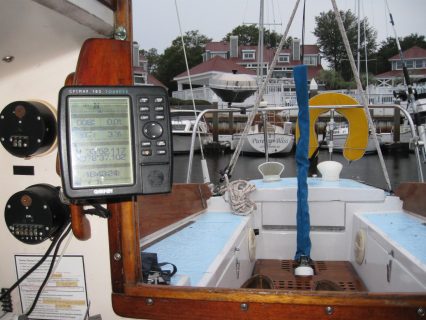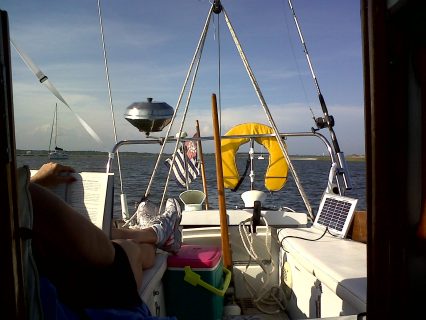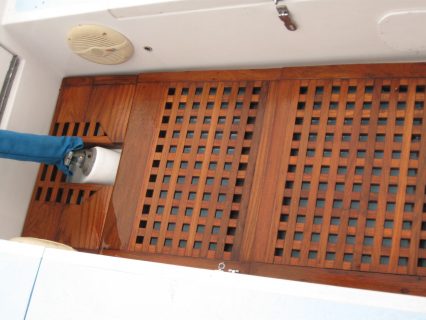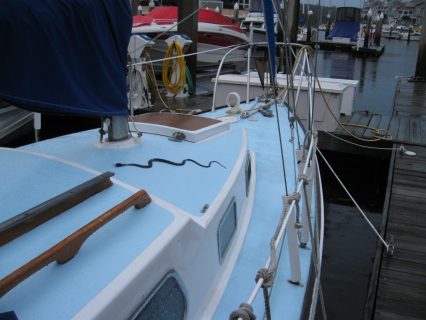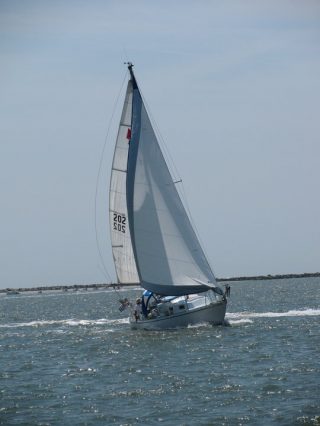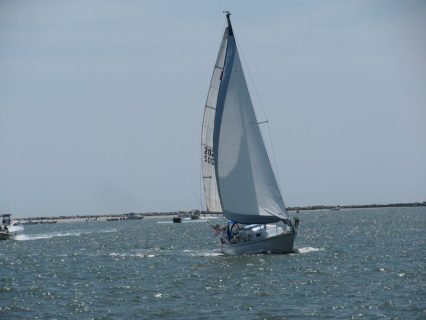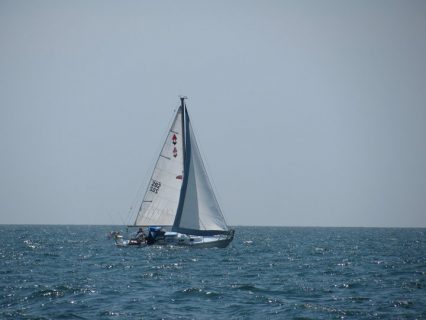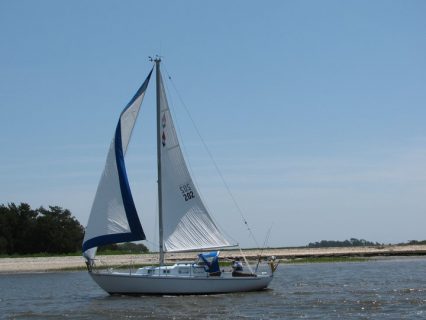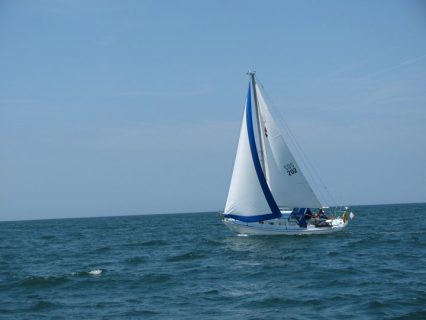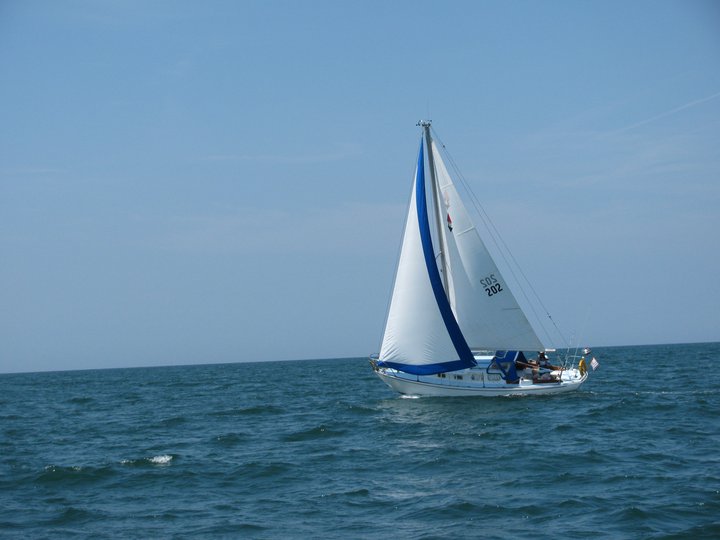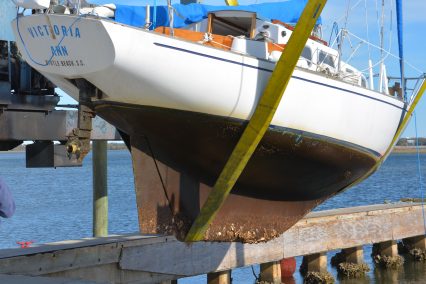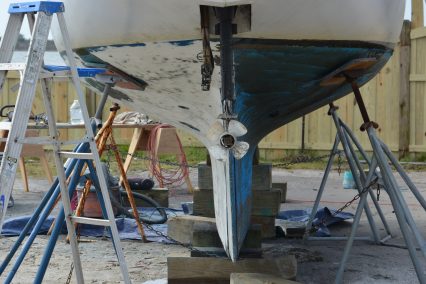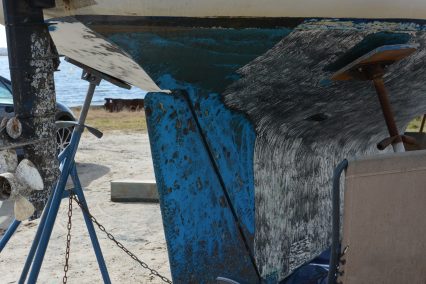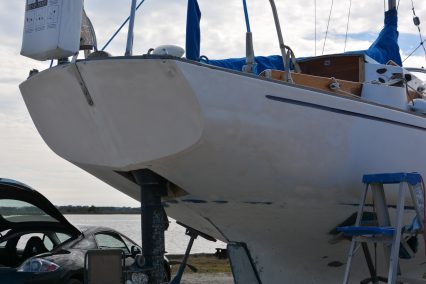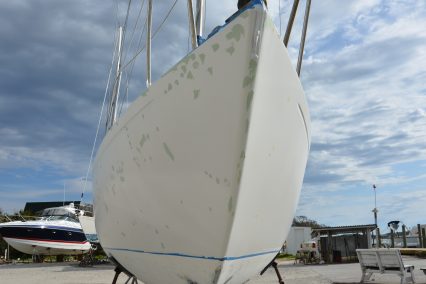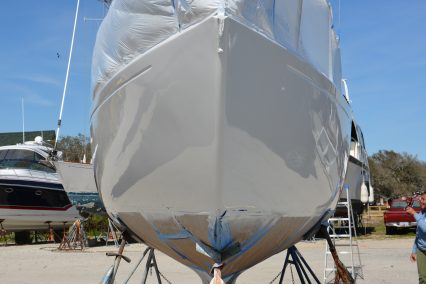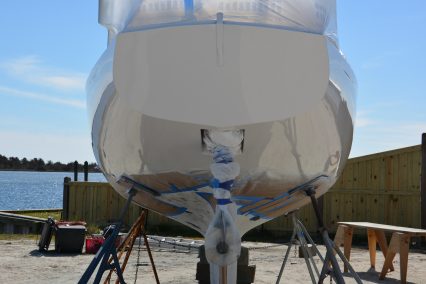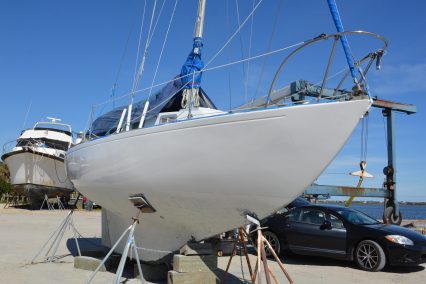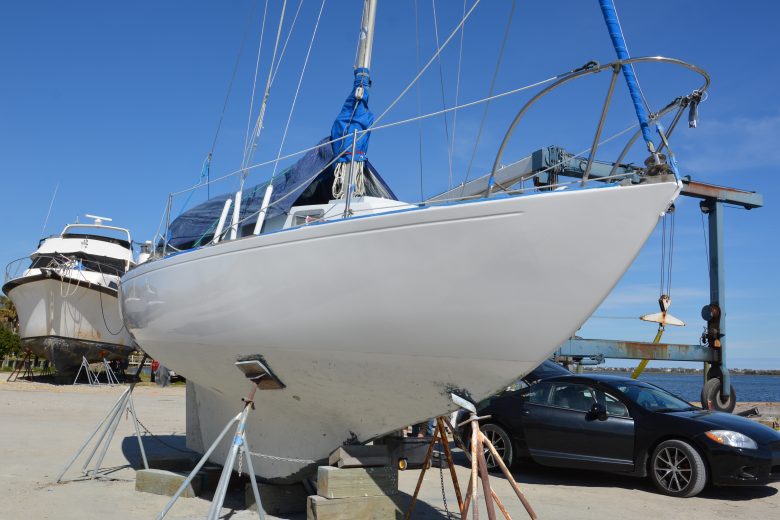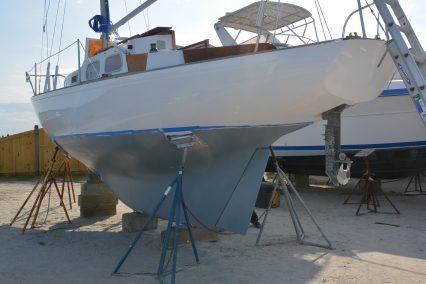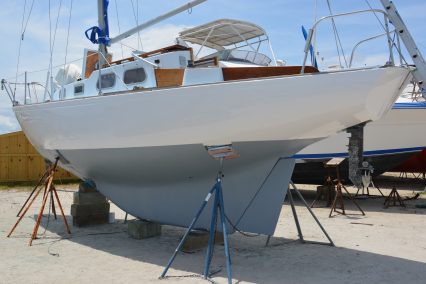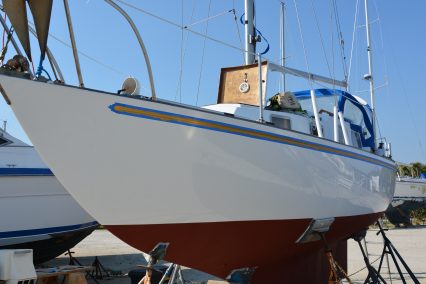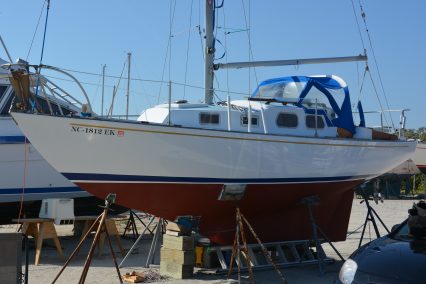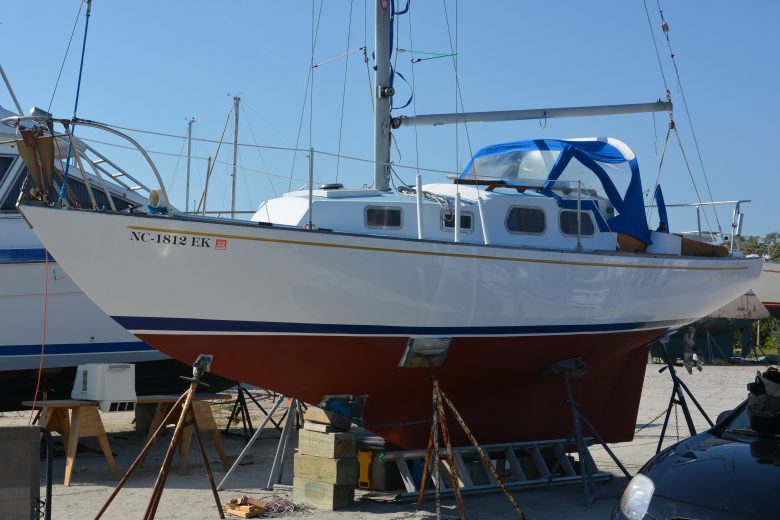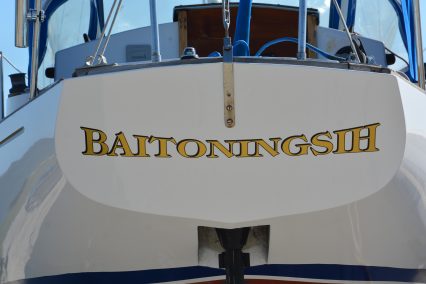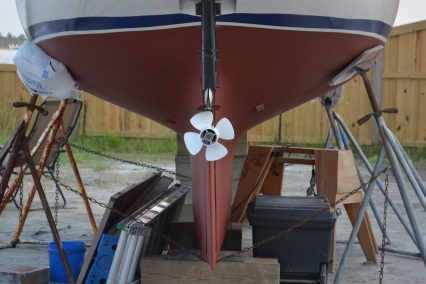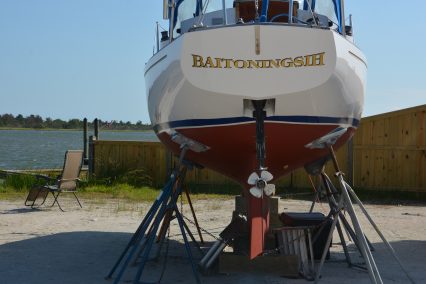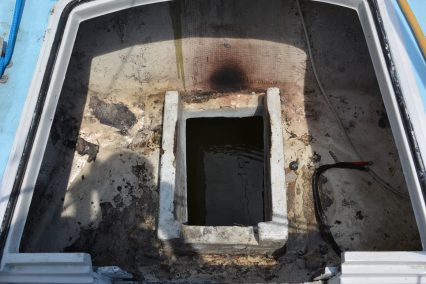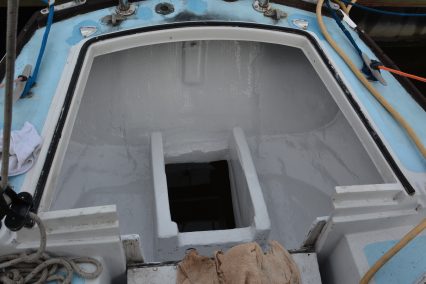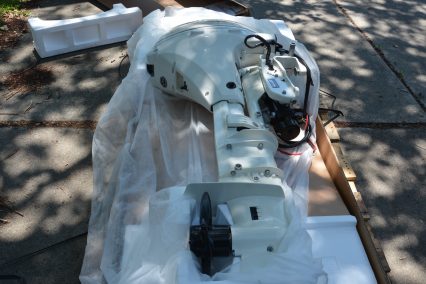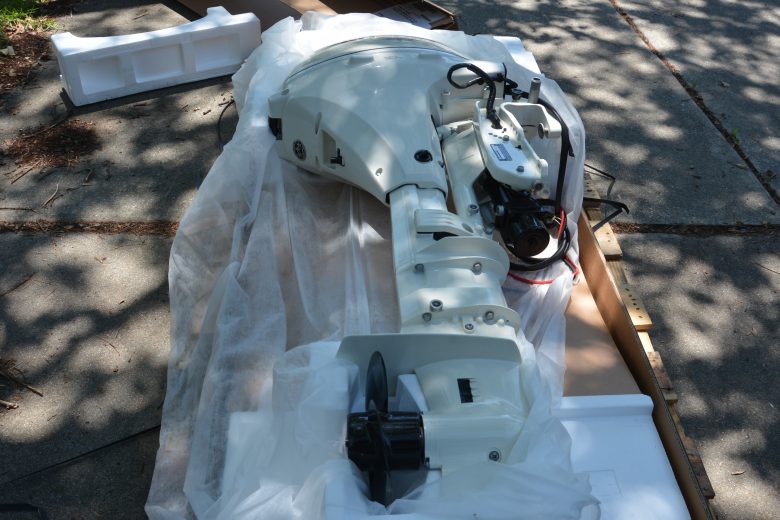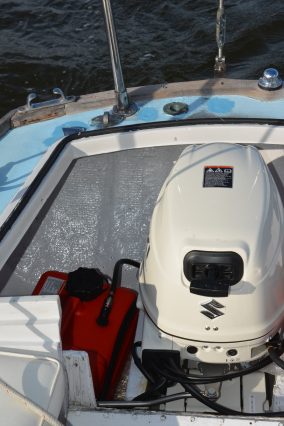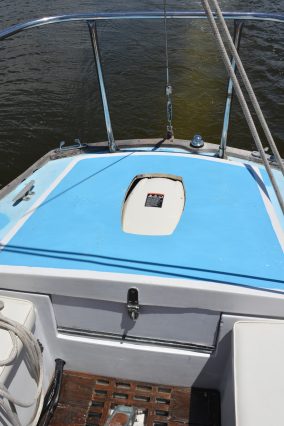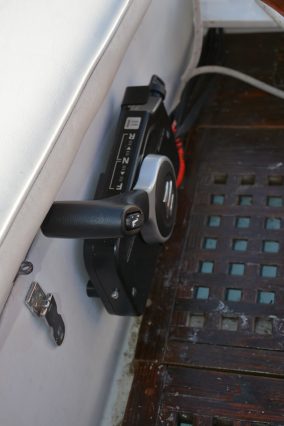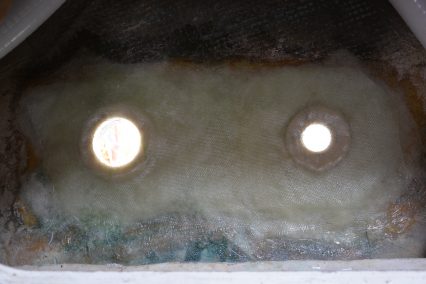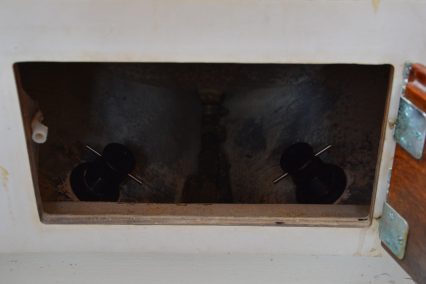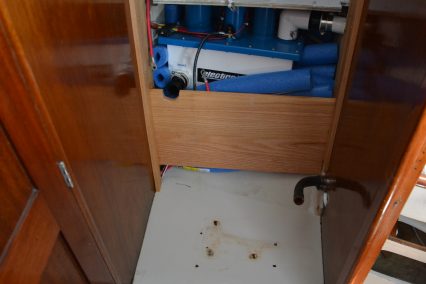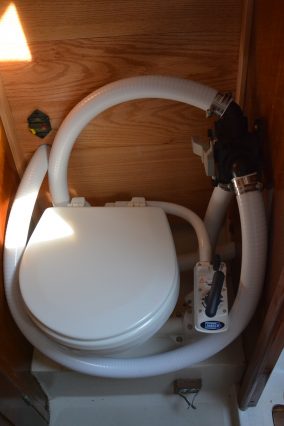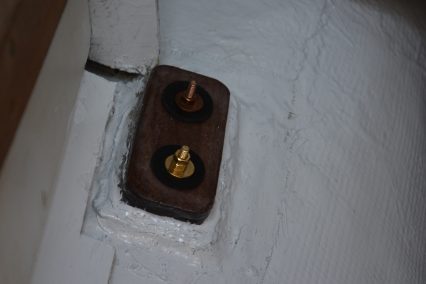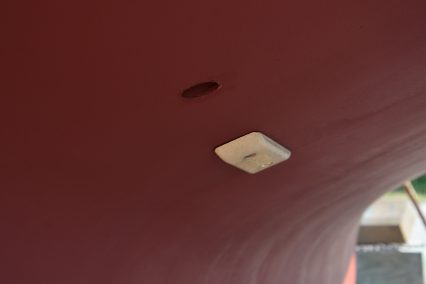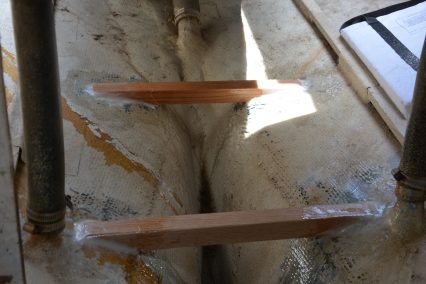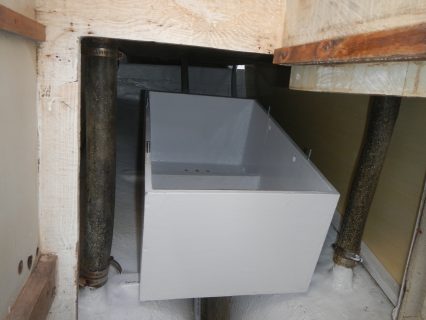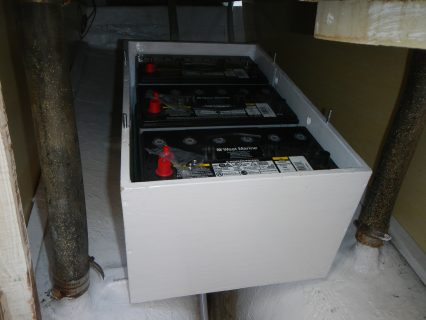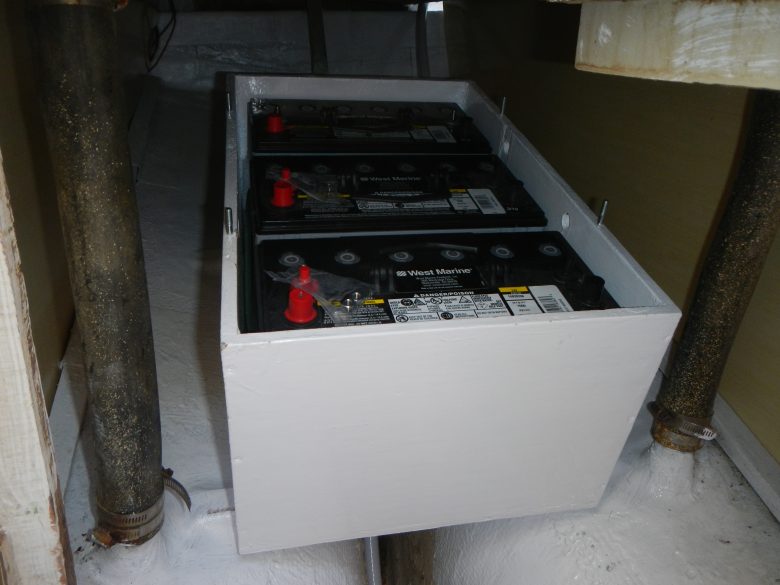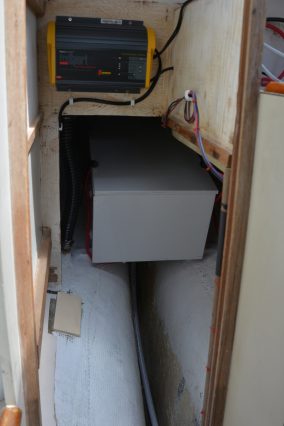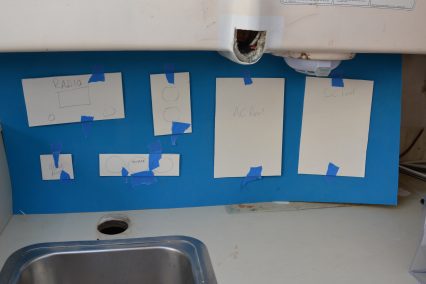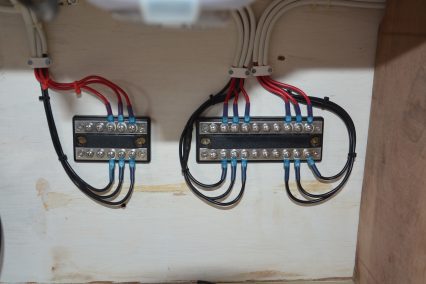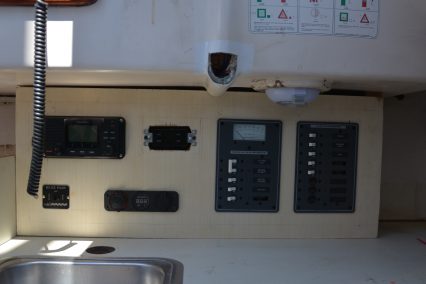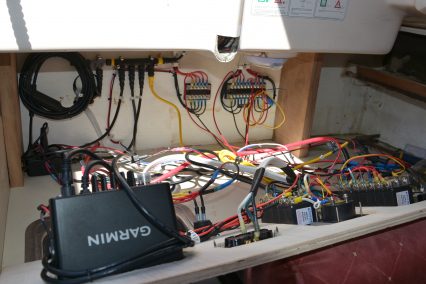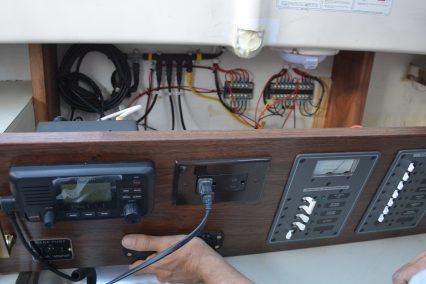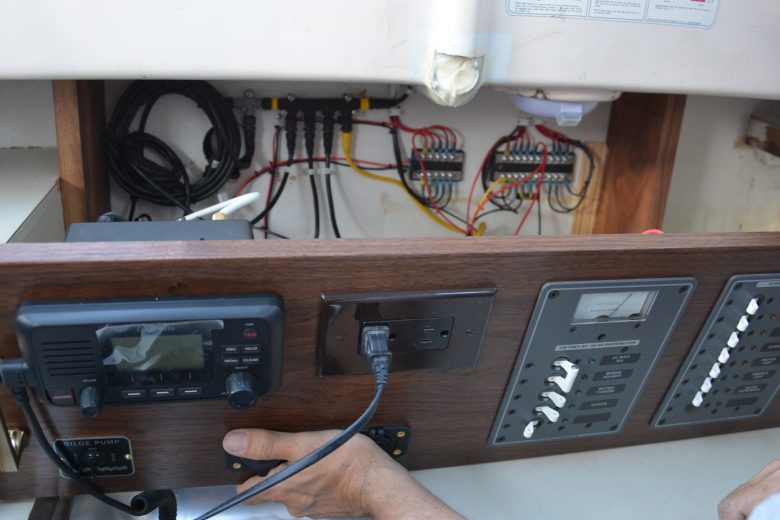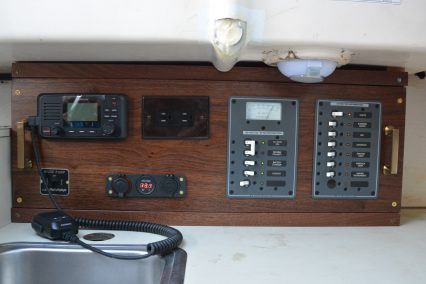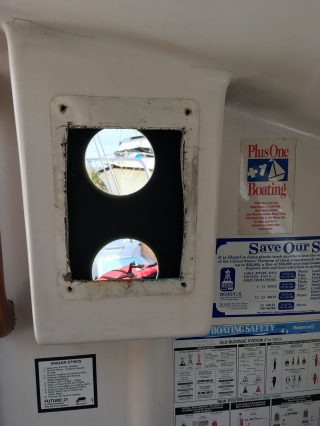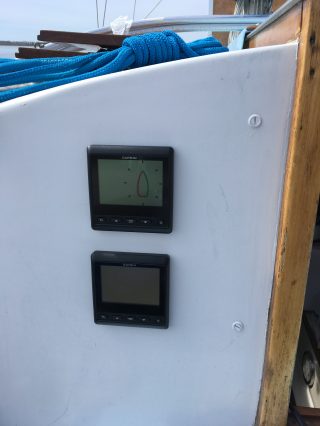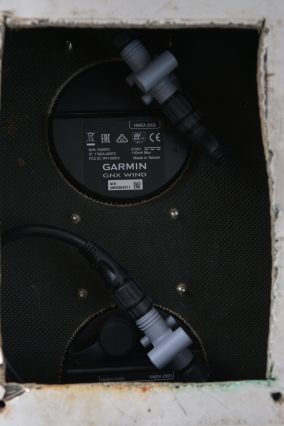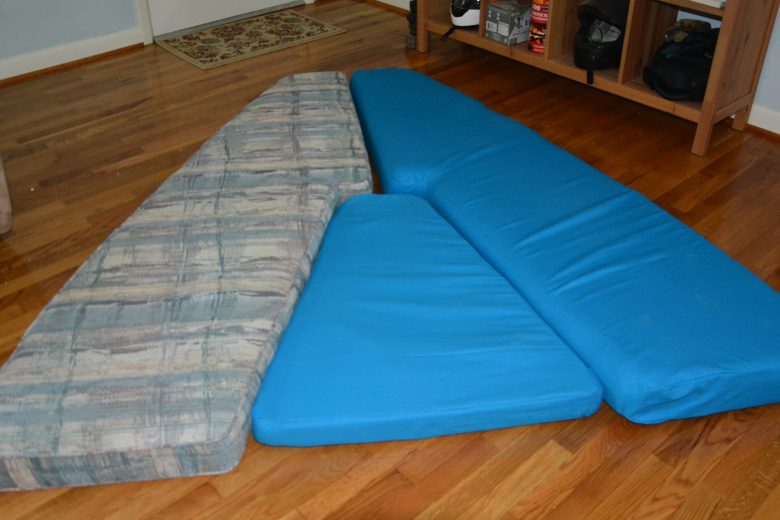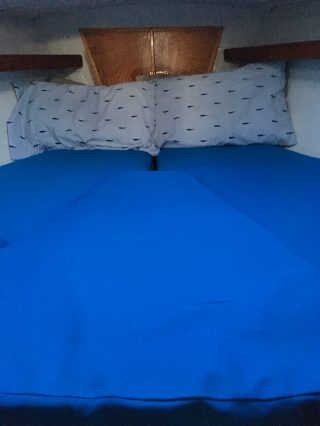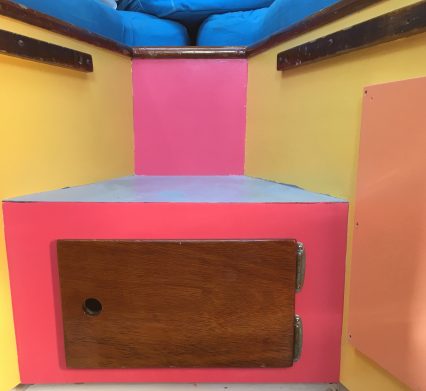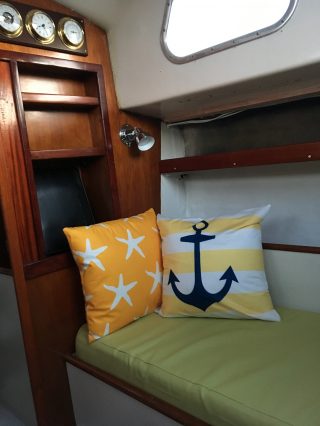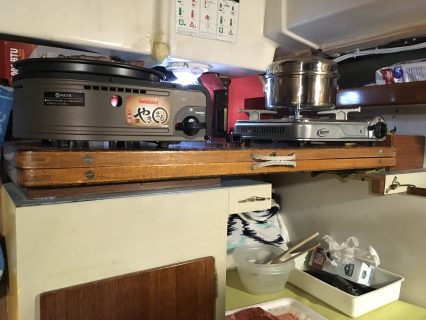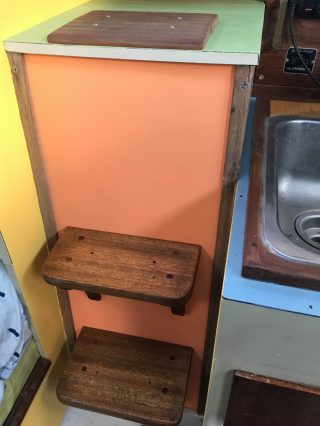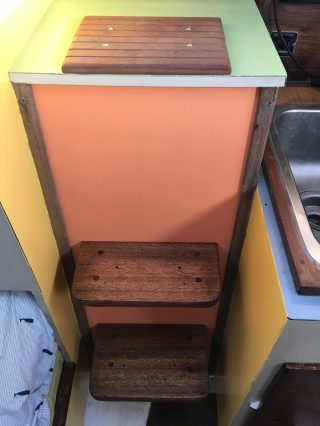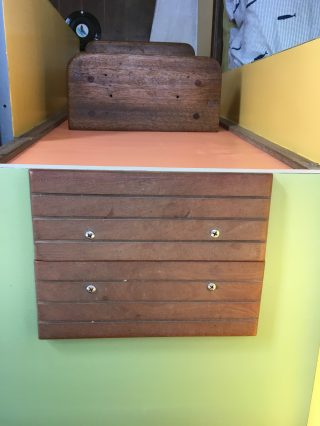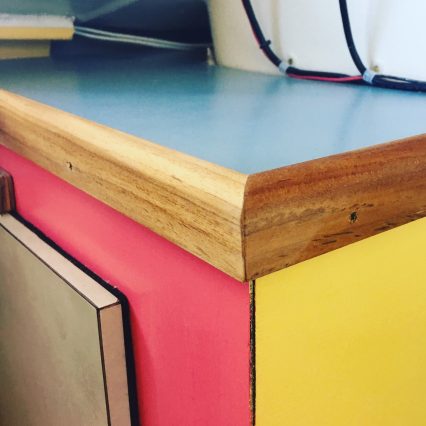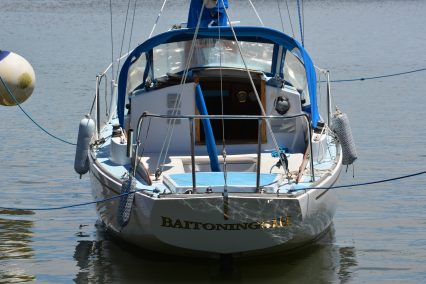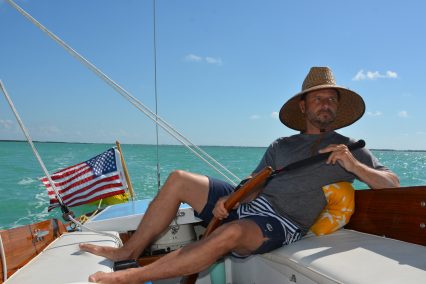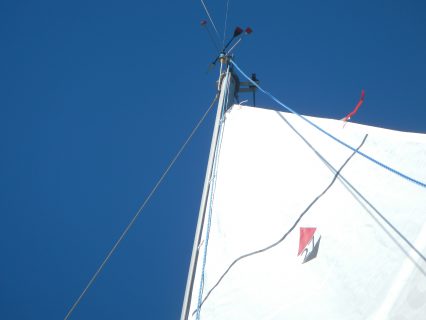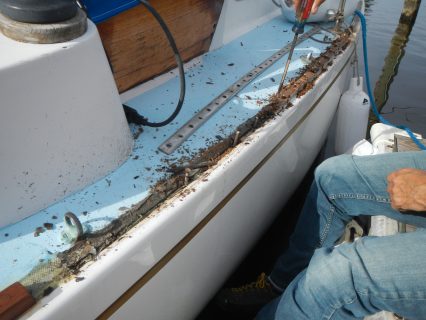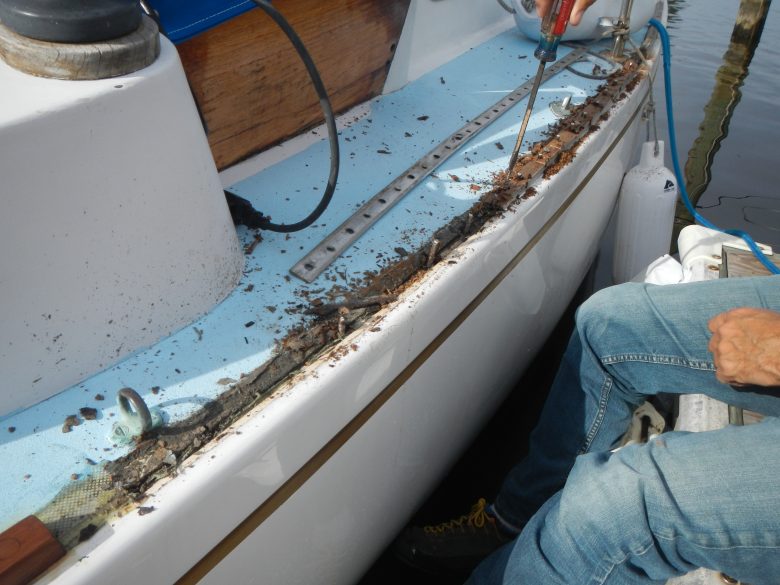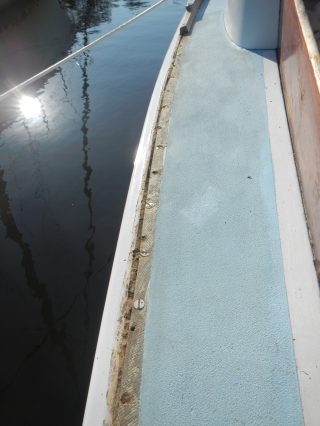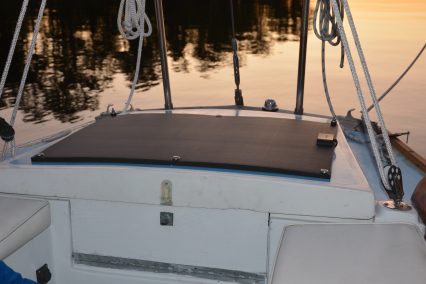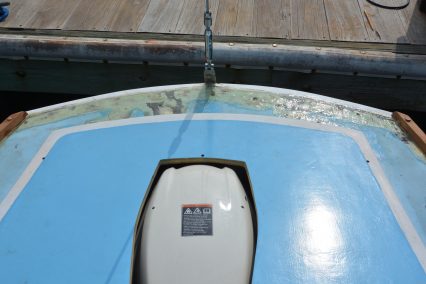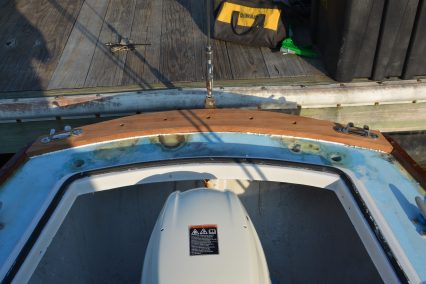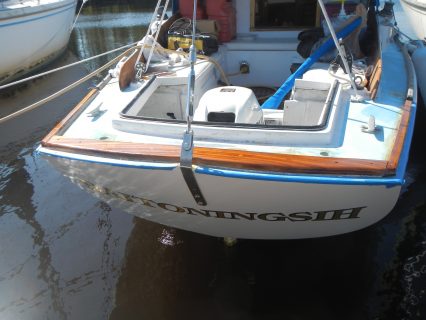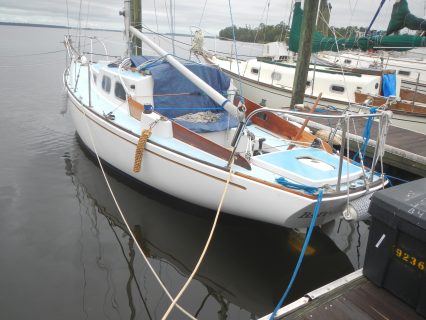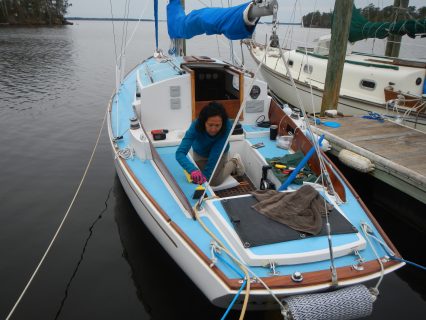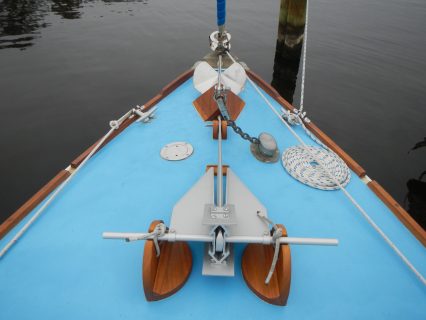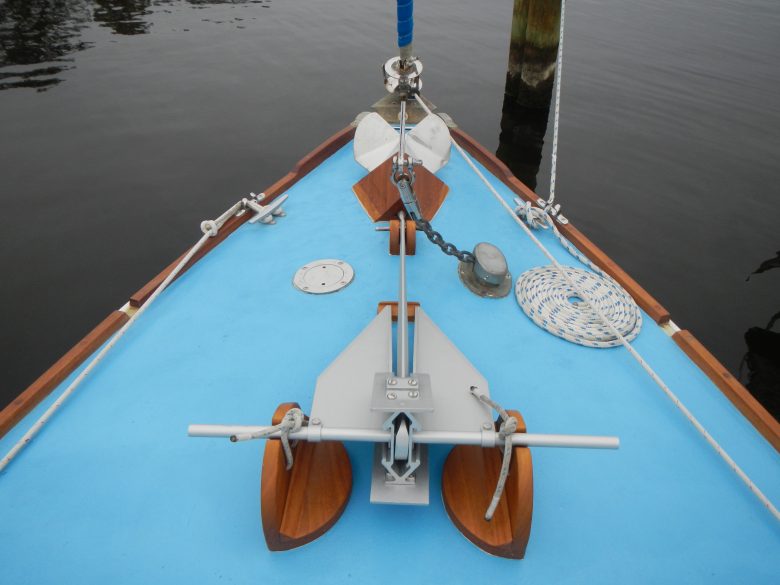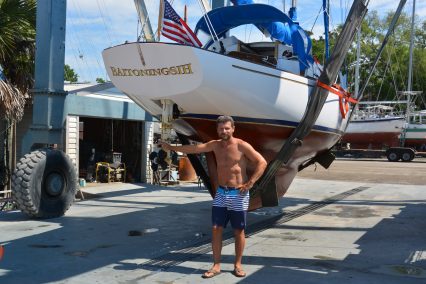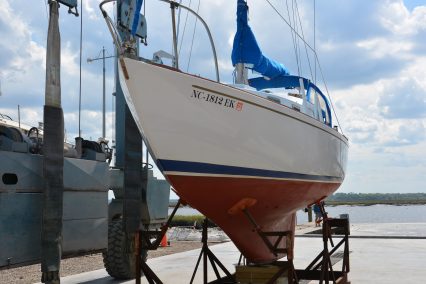 Quick Facts
Model:  Cruising
Year Built:  1967
Hull #:  202
Vessel Name:  Baitoningsih
Owner Names:   Monte and Asti Barnhart
Hailing Port:  North Carolina
Sailboat History
In 2019, the boat was sold to the Barnharts who plan to take the boat to a North Carolina boat yard to do some upgrades over the next few months.
Prior to 2019, David J. Canty owned this Bristol 27 and named her "Victoria Ann", after his daughter.  Victoria Ann sailed out of Myrtle Beach, S.C. (although she was berthed in Little River, S.C., about 20 miles NE).  David purchased Victoria Ann from Marilyn Snapp in In October 1989, weeks after Hugo blew through.  She'd spent the Hurricane on the hard at The Hague Marina in Socastee, S.C.. David eventually sailed her as far South as Charleston (100NM offshore) and as far North as Bald Head Island (Cape Fear).
Prior to 1989, Marilyn had purchased This Bristol 27 from an Air Force officer (the base closed in 1991) who had brought her from Michigan around 1979. Marilyn renamed her "Miss Priss".
Owner Comments
January 2, 2021 – Since our last update about 18 months ago a lot has happened. We replaced all of the toe rail with Iroko and used mechanical screws with fender washers on the underside along with 5200. This was very labor intensive but it was one of the lowest cost improvements we made and it greatly reduced the amount of rainwater that found its way into the bilge.
We replaced the porthole gaskets and that made the boat very dry. We finally had to replace the original mainsail that was over 50 years old. We got a new one from Presion sails. The Jib and Genoa are still original but they still performed on our trip to Key West. If we get them replaced our upwind sailing will improve, I'm sure. We gave the interior some fresh colors and cut a notch into the countertop to accept a Yeti cooler because we use the old coolbox for dry storage. There was enough Iroko left over to make some anchor chocks on the foredeck for plow and Fortress anchors. I got a lot of complements on this at the marina and again, super cheap upgrade.
On 14 February we set sail from Camp Lejeune, NC to go to the Bahamas. The plan was to go south until Key Largo then turn left and ride the Gulf Stream to the Bahamas. Covid changed everything. The Bahamas started shutting down and we didn't want to get stuck so we changed course and headed for Key West. Then the Keys started shutting down and making out-of-state cruisers leave. We ended up doing about a 4 day and night sail from Marathon, FL to St Mary's, GA so we could get hauled out because so many marinas were not taking transients. Baitoningsih was awesome even in some pretty bad weather. She was hauled out on 7 April and we spent a week getting her packed up for long term storage. She is covered with a shade tarp, mothballed and we added a garboard plug low in the bilge in case rainwater finds its way in. Then we moved to Germany for a three year tour. We plan to go back for a few weeks in Spring of 2021 to do some sailing and relocate her to a better priced yard on St Johns River.
July 17, 2019 – We are back on the water. Baitoningsih is in her new home at Gottschaulk Marina, Camp Lejeune, NC on the New River. We are still working on things but our focus for the summer is practicing our sailing skills for our trip to the Bahamas in January.
Since my last update we have added a barrier coat and three coats of VC Offshore bottom paint. All the thru hulls were replaced after re-enforcing the hull and then we faired them to the hull. The grounding plate was replaced and re-enforced as well. We also got a sailrite sewing machine and tried our hand at reupholstering. The cushions are not professional grade but we are happy with them and it saved us a lot of money.
Last week we re-powered with a new Sukuki 9.9 hp outboard with remote start and shift and we love it. It is so much quieter and fuel friendly than the 11 year old Nissan.
We had to make clearance through the lazarette hatch to make room. The lazarette is going to covered with walkable solar panels (future project). Tomorrow a rigger is coming to tune the rigging and replace the backstay as it was used as an SSB antenna previously. We are also waiting on a new mainsail from precision sails. The sails we have are the original from 1967 and it is amazing that they held up this long but the main is showing its age. We bought the Iroko wood to replace the original teak tow rails but have not started beyond planning yet.
May, 2019 – The blisters were all below the waterline and the yard did not think they were a big deal. There were three that I could find that were into the fiberglass and they were low on the keel. I ground them out and filled them with thickened epoxy. This weekend, if the weather cooperates we will be applying Interlux Interprotect barrier coat and two gallons of VC Offshore antifouling, in red.
The last month was spent replacing the entire electrical system, all the instruments and the plumbing. The wiring was a mess, there were birds nests of random wires everywhere so it all had to go. I used the original electrical panel box to house my wind and depth gauges and sacrificed 6 inches of the depth behind the galley sink to make a "control center." All the new instruments and the VHF are NMEA 2000 compatible so they all talk and share information. All the cabin lights and navigation lights were upgraded to LED and house battery bank was installed where an inboard engine would have been. The house bank gives me a total of 315 amp hours from 3 – 31 series AGM batteries. I added a 30 amp shore power connection that is hard wired to a dual bank battery charger so that it can charge the house bank and starter battery at the same time. The electrical stuff took 7 full days. I am not an electrician so I went slow and took it one circuit at a time with my wife reading me the directions. Unbelievably, everything worked as it should on the first test.
For the plumbing we had to get rid of a 3 gallon gas can "holding tank" arranged previously.  Instead, decided to install an Electro Scan MSD type one sanitation device. We also added a new y valve so that we could do direct discharge when we are more than 3 miles offshore. We plan to have a small porta potty onboard for those rare times that we find ourselves passing through a No Discharge Zone, which unfortunately is the lower three counties of NC, guess we will not be sailing there very much. All the hoses were dry rotted and you can see picture of the galley sink thru hole where I just twisted the drain hose off. The scupper tubes were just as bad. Any of those would have eventually sunk the boat when they decided to fail.
The next three weeks I will be doing a working vacation to finish it up as we plan to get it into the water the first week of June. We need to paint the bottom, install all the new seacocks, rewire the mast, replace some of the running and standing rigging, and do the lettering. After it goes into the water we can continue to make upgrades to the deck and interior when we are not sailing. The goal is for it to be fully refurbished by late January 2020 for a two month trip to the Bahamas.
March, 2019 – Victoria Ann was hauled out at Anchors Away Boatyard on 25 February and since then we have spent a total of 12 days scrapping, sanding and painting the hull top and bottom all the way to the gel coat. Removing 52 years worth of paint showed a lot of history, old impacts that had been repaired, old through hulls that were patched and an old hailing port of Harwich Port, MA which doesn't line up with the known history on the Bristol 27 site.
The hull was still in fair shape. There are hundreds of blisters no larger than a dime but they appear to be only as deep as the gel coat, not into the fiberglass. On Monday 18 March it was painted by the yard. Over the next two months leading up to Memorial Day it will get new lettering, new through hulls for depth and speed transducers, a new lighting ground plate that will be bonded to a through hull anode. The copper strap that connected the mast to the lighting ground plate was completely disintegrated probably from galvanic corrosion. The bottom will dry out till days before launch when it will get a yet undetermined bottom treatment and paint.
The new name will be Baitoningsih. It is Javanese for "beautiful boat" and it is also my wife's given name. My father in law from Indonesia was a naval architect that gave all of his children nautical names. [Here's an image of the boat with some fresh paint:]
August 6, 2011 – She has a 9.8 Nissan 4 stroke in the well, XL shaft. She previously had a Yamaha 15 4 stroke long shaft (slightly too big for the well), a Yamaha 9.8 long shaft (great motor but threw a rod through the crankcase one night in Winyah Bay) and a Johnson 15 2 stroke long shaft (came with the boat, didn't last long). She has a 5 watt solar panel that has eliminated the need for shore charging. All sails are original (!) and each has been through the LaMauney process at Sailcare restoring them to new condition.. She has Schaefer roller furling (the old kind with a wire in the luff) and a 155 Genoa. The Jib is ready to be returned to Sailcare for reconditioning again after 20 years. The head pumped straight overboard so I installed a Y valve and holding tank to make her legal. I've also installed a boom bail and preventer as well as a whisker pole for downhill runs.
She has an Autohelm 800, Garmin chartplotter interfaced with the Icom VHF, and 4 channel AM FM CD MP3 system with speakers in the cockpit and cabin. There is also a LORAN C receiver and antenna and an insulated backstay and grounding plate for my Yaesu 900 HF transceiver. She has a Carry Cool air conditioner that drops into the forward hatch and a bimini that extends the length of the boom when deployed. She came with a dodger in a sad state when I bought her and I had it duplicated in Sunbrella Pacific Blue. The canvas was yellow when I bought her and now the sail cover and UV strips are all Pacific Blue. A friend who decommissioned his Westerly 32 gave me his teak cockpit grate and another friend who is a woodworking genius cut and crafted it into a beautiful 2 piece cockpit grate. The freshwater system has gone from a manual pump to electric and back to manual. Originally equipped with an alcohol stove, we now use a propane camp stove with 1 pound propane cylinders and a Magma propane grill on the stern rail. I added the stern rail about 1991 and it makes a huge difference in the cockpit. She has a folding boarding ladder in the hanging locker as it is otherwise impossible to get aboard from the water. At one time I added a donated refrigeration system to the ice box but it proved too delicate, complicated and expensive.
While initially tender she stiffens up promptly. The rigging is overbuilt and quite sturdy. I have replaced one shroud with a crack in the turnbuckle and removed the jib sheet blocks and tracks. She can take much more than I can. I have become a great admirer of Carl Alberg (He spent WW II in Charleston, S.C. designing landing craft) and the Pearson Brothers who built the boat when oil was $1.65 a barrel and laid on the glass. I've now owned her half of her 44 years and hope she'll be around in 44 more.