Hull #239 - wAVe therapy
---
Image Gallery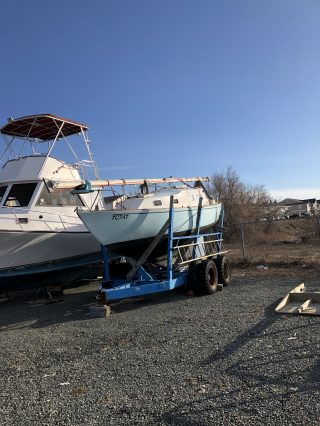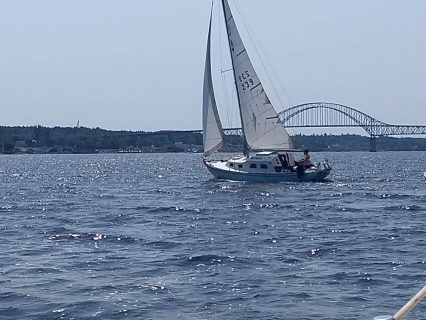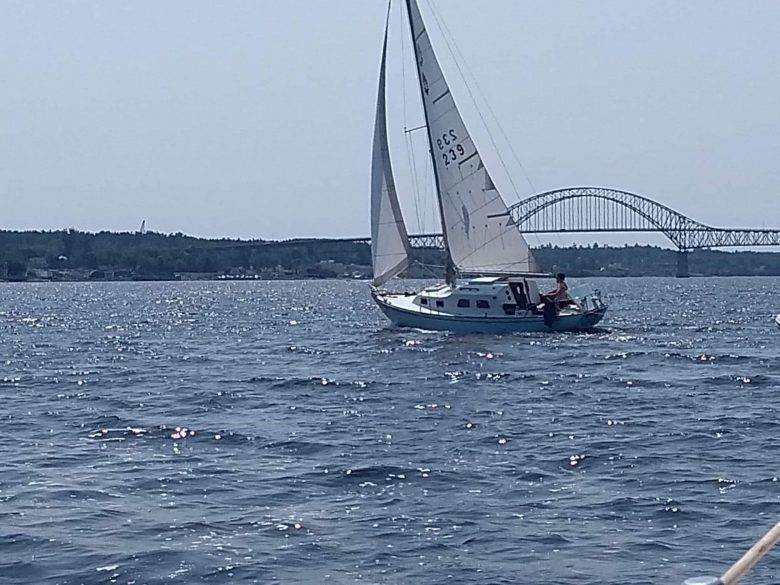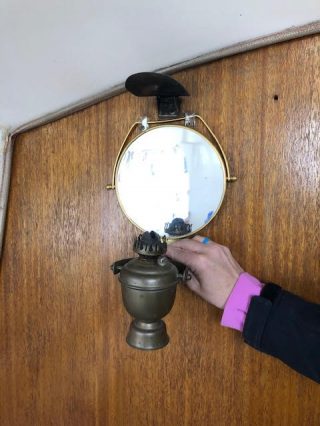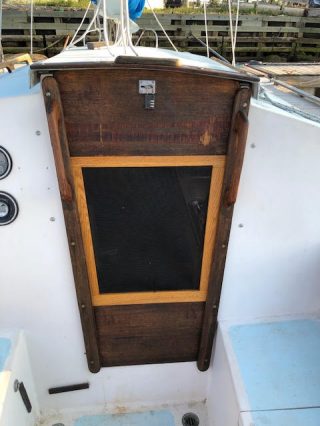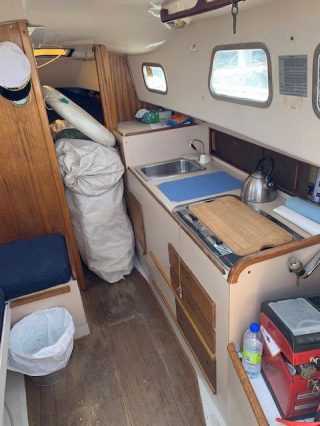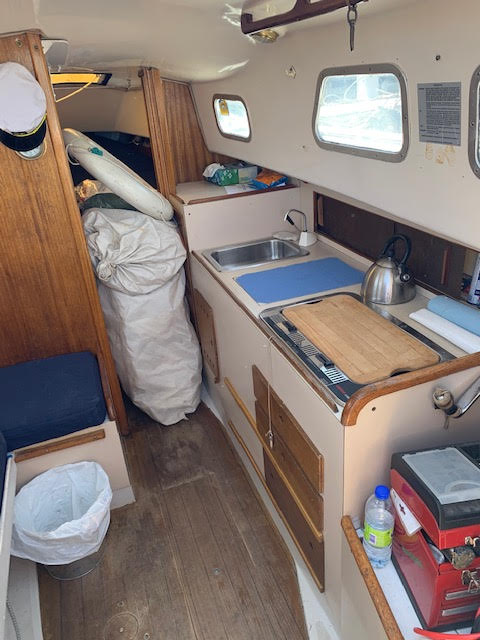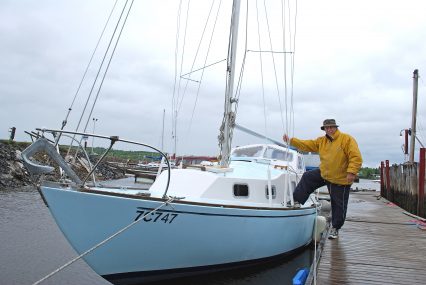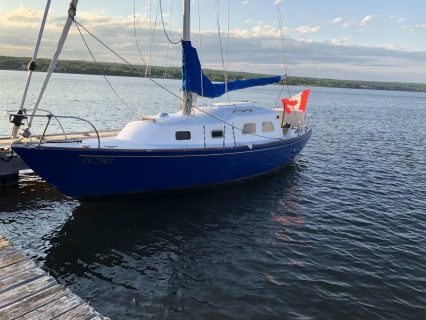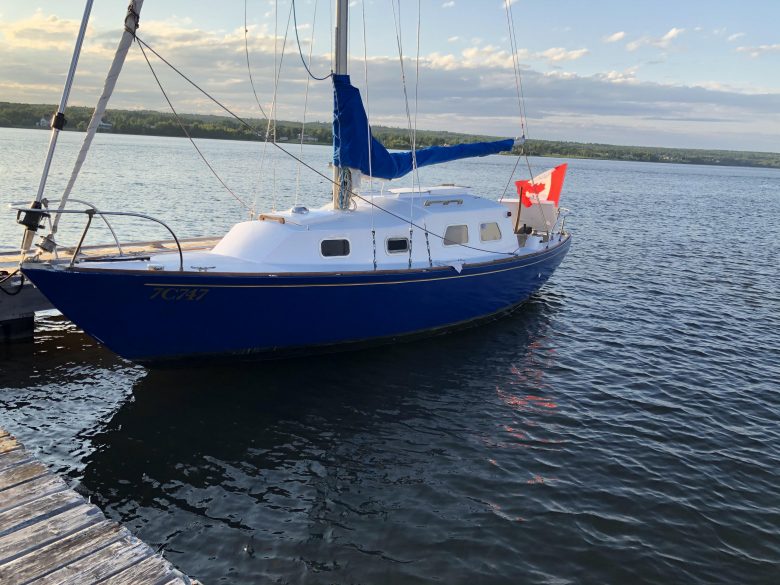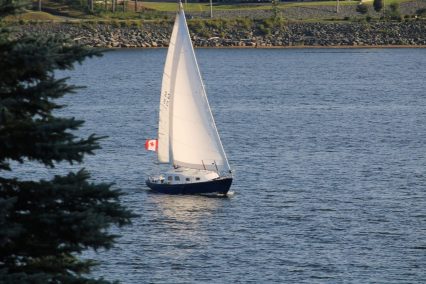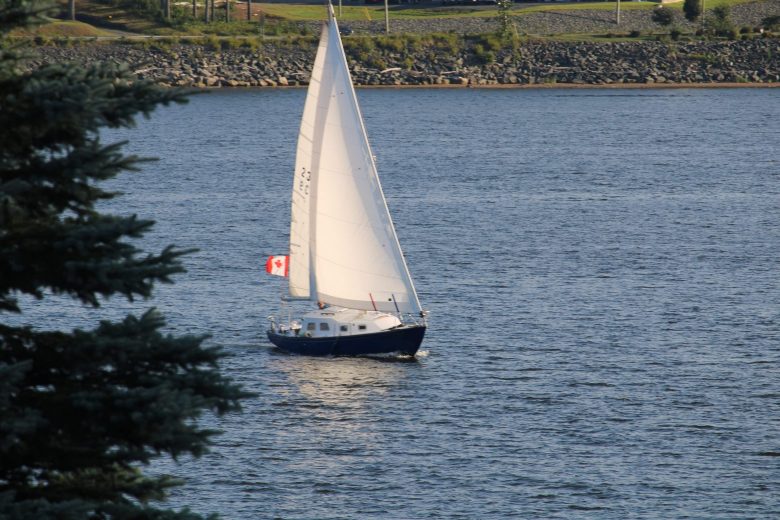 Quick Facts
Model: Dinette
Year Built:  1969
Hull #:  239
Vessel Name: wAVe therapy
Owner Name: Darren Simmie
Owner Email:  darrensimmie@hotmail.com
Hailing Port:  Miramichi, NB. Canada
Sailboat History
May 6, 2020 & October 19, 2020 – Darren Simmie (current owner) provided this list of previous owners are (unclear if this is in order of oldest owner to newest):
Maurice Richard
Bernie Richaurd
David Tweety
Leo Leblanc (boat named "Sojourn", added a hard dodger based on a Good Old Boats design (which was later removed), owned just before Darren and sailed out of Mramichi)
Owner Comments
October 23, 2020 – Loving my boat. Lots of work to it this year. Painted inside and out, deck and topsides. 3 seacocks. New jib and roller furling.
May 5, 2020 – [Miramichi is] a great spot to sail from. So many great spots close by. Prince Edward Island, Mandeline Islands, Gaspe, Newfoundland, Bradour lakes. I haven't sailed that far, but this boat has. I'm more of a rookie, but looking to go farther then the many islands in the bay here. Backing up this boat is a bit of an adventure, ?. Hoping to become a better sailing this great boat.  
May 4, 2020 – Slowly updating it. Painting and sanding. Painting deck this week. Interior next week.