Hull #260 - Unknown
---
Image Gallery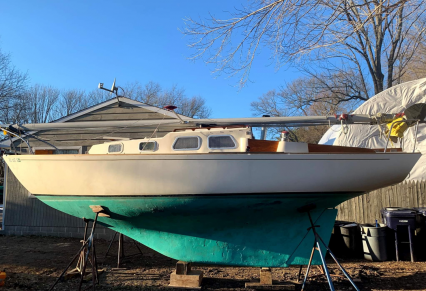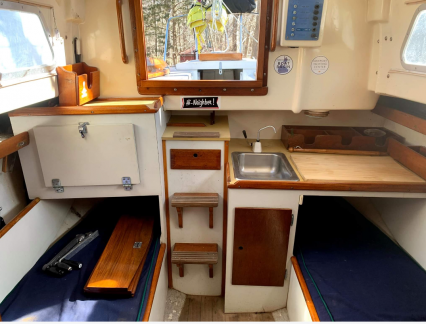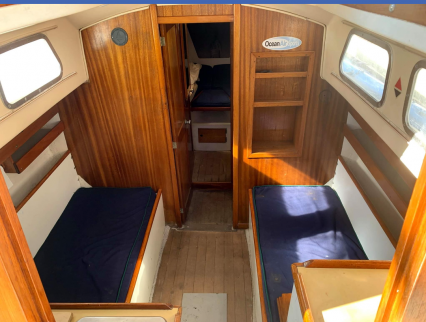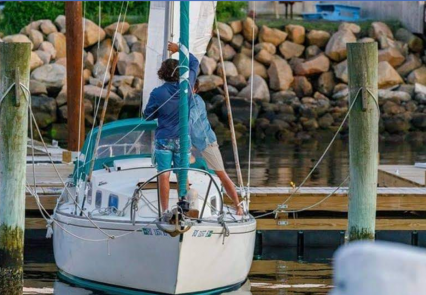 Quick Facts
Model:  Cruising
Year Built:  1969
Hull #:  260
Vessel Name:
Owner Name:  Mike Dee
Hailing Port:  
Sailboat History
(Unknown at this time)
Owner Comments
October 13, 2021 – I bought a Bristol 27 yesterday, her hull number is 260, built in 1969, the year I graduated high school from the town that borders Bristol R.I. where she was built. She is in great original condition and has not been altered in any way. The most interesting aspect of this boat is there is no oil residue in the bilge as there was no inboard engine. With no shaft to leak the boat is very dry and only has a hand pump with no electric bilge pump ! I've included a few pictures that were take by the previous owner and will post more as I get in to her restoration.