Hull #335 - Winter Dream
---
Image Gallery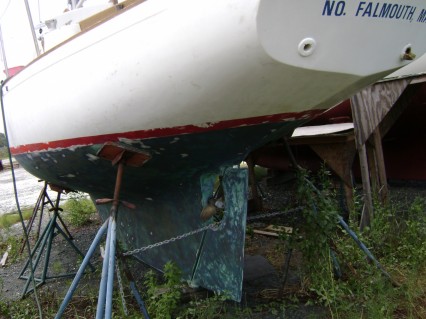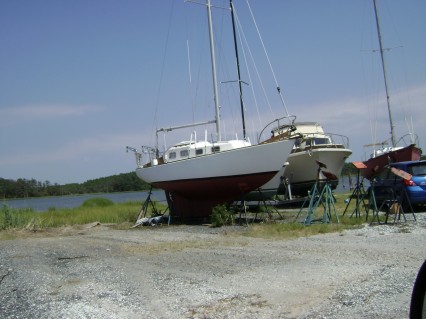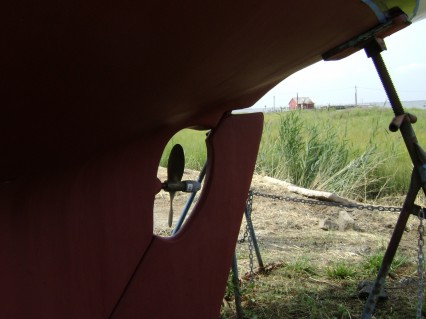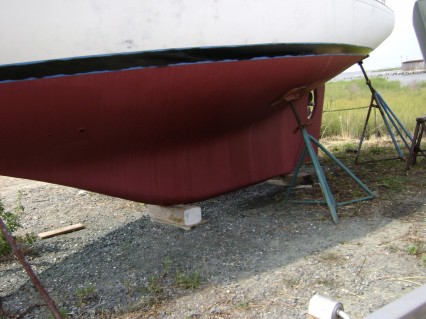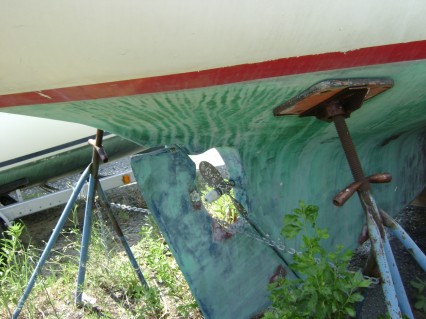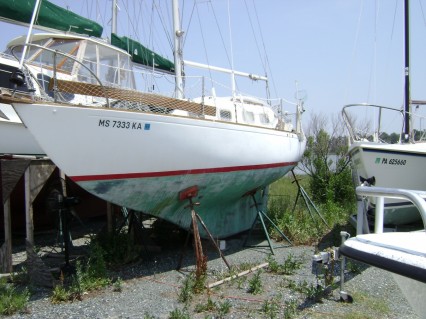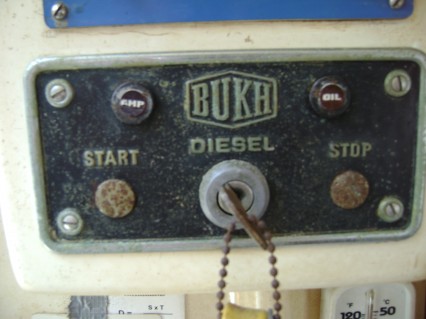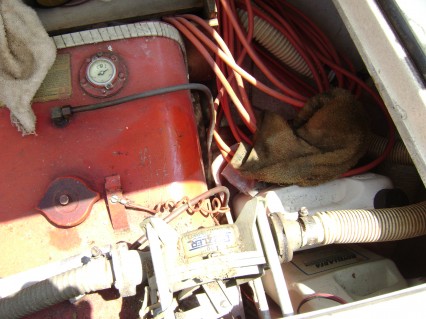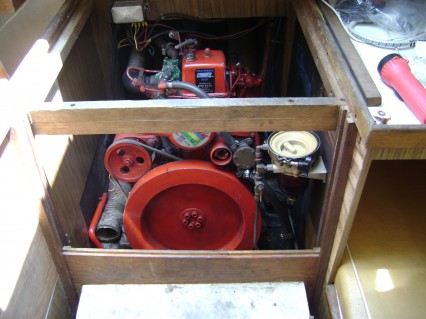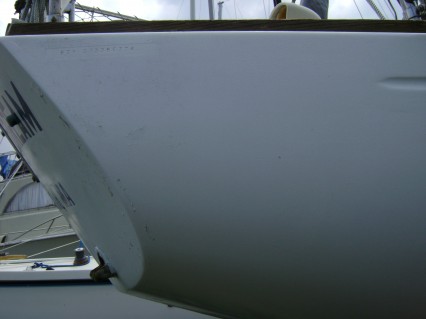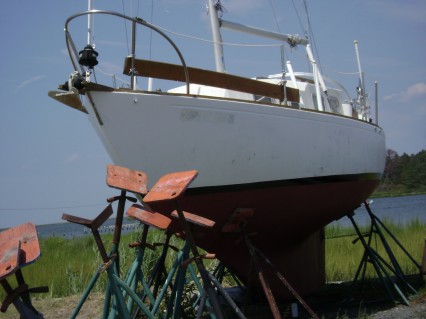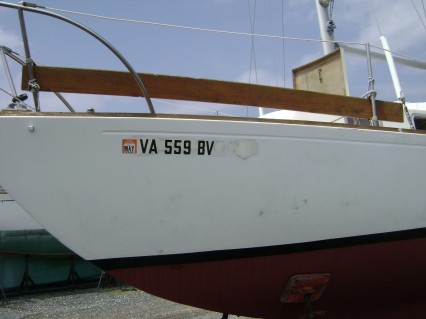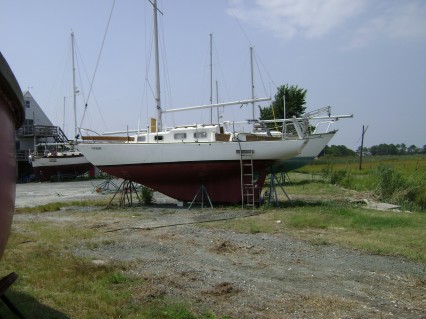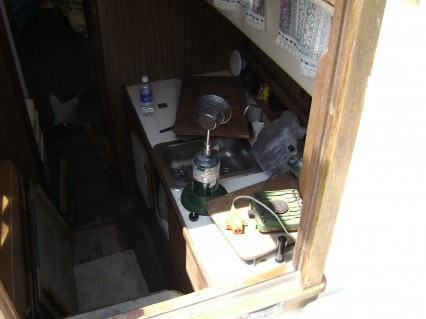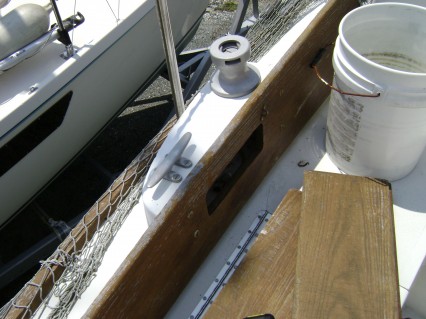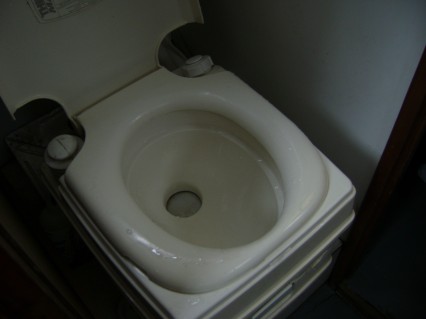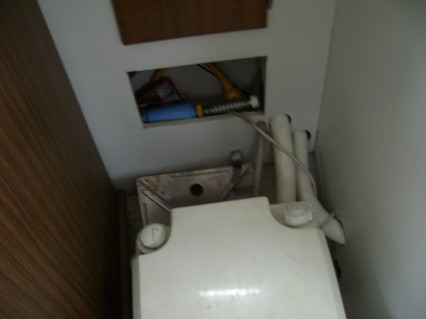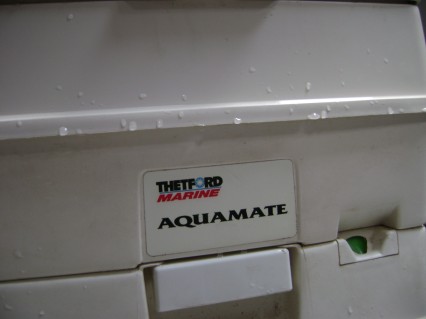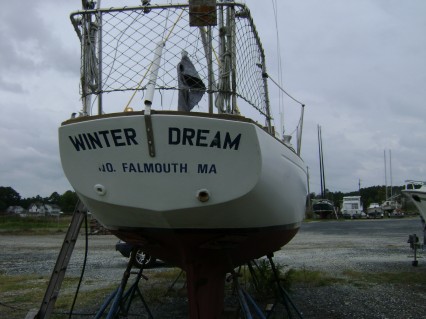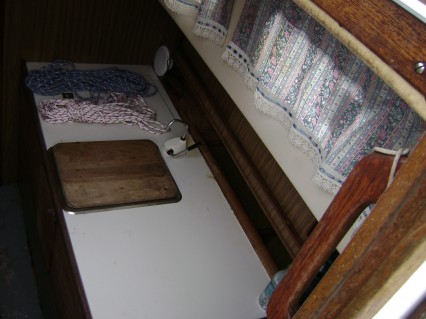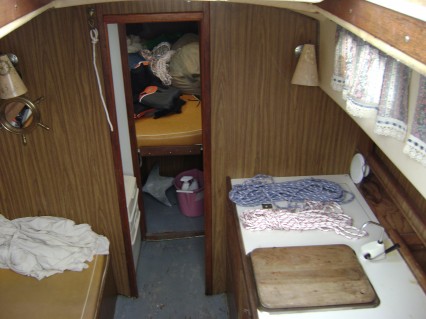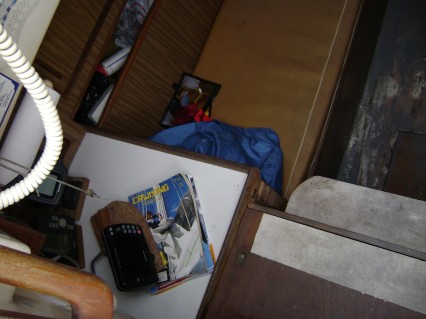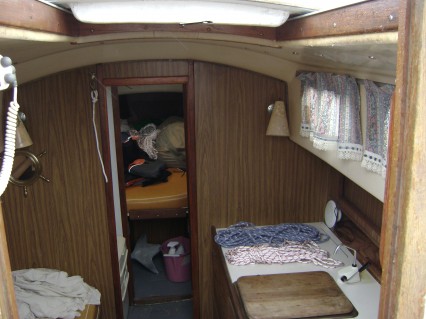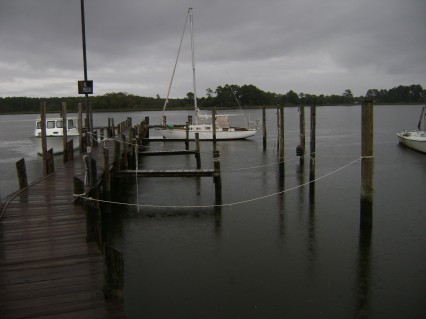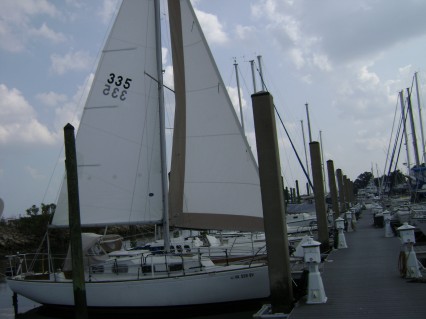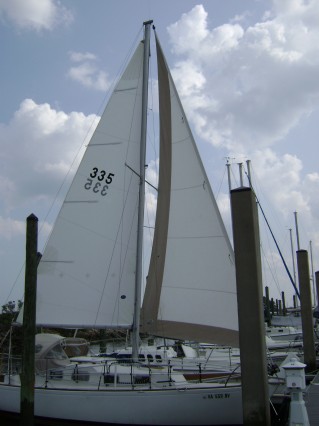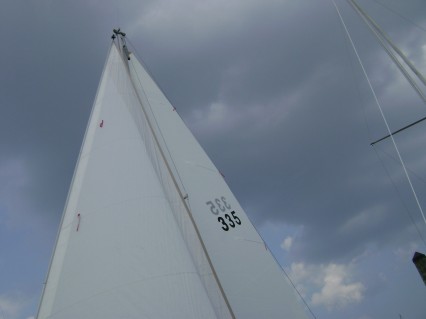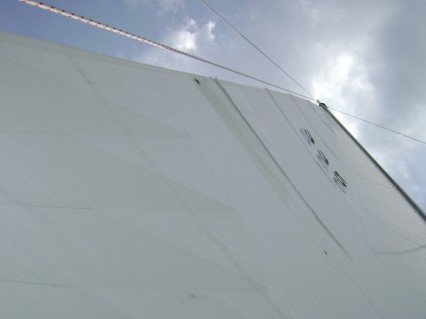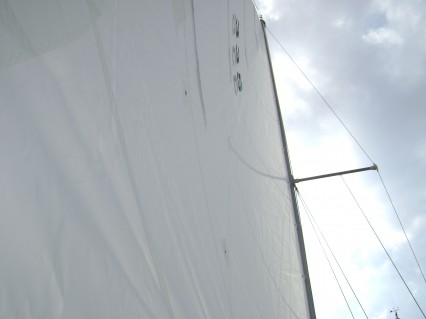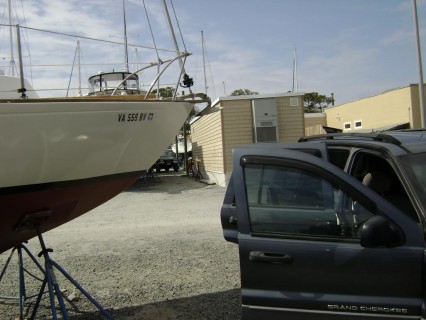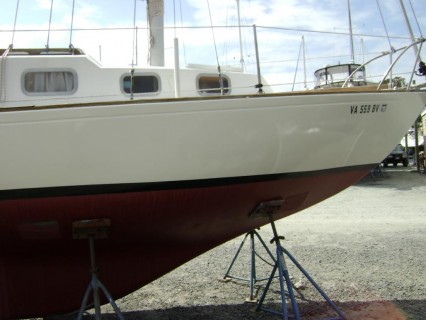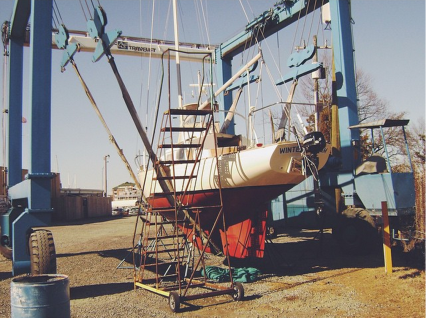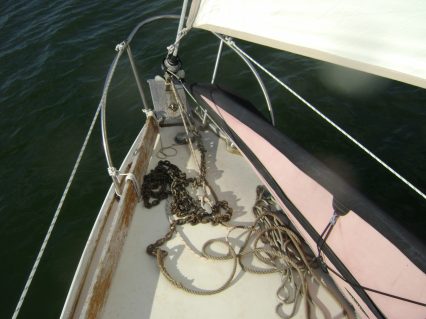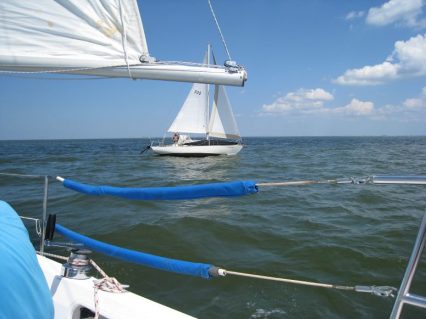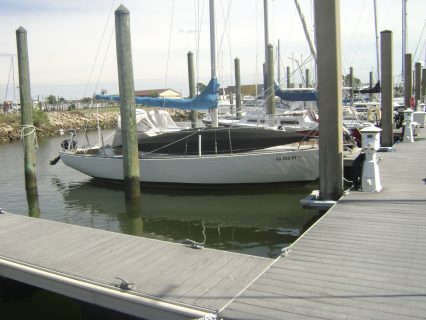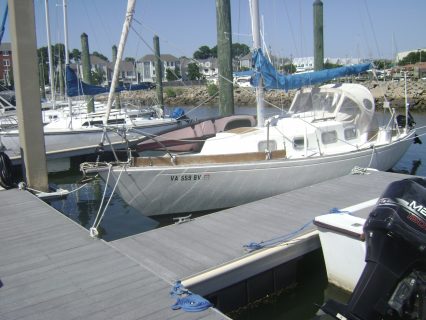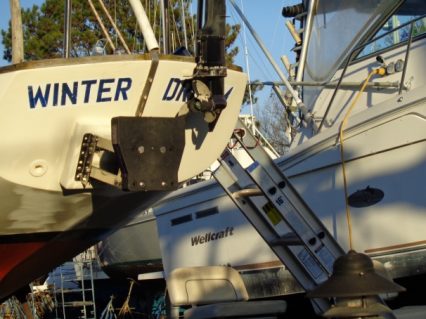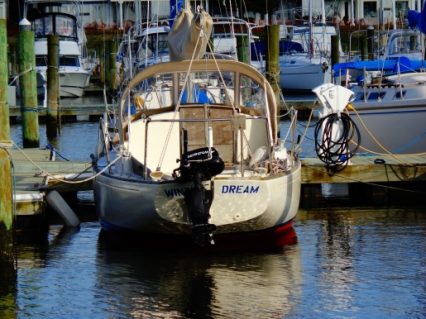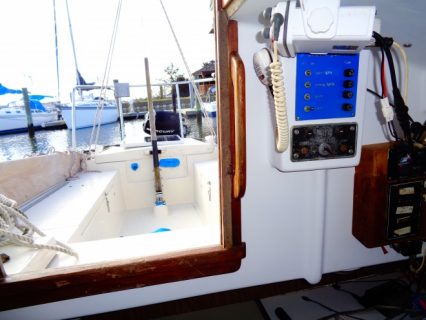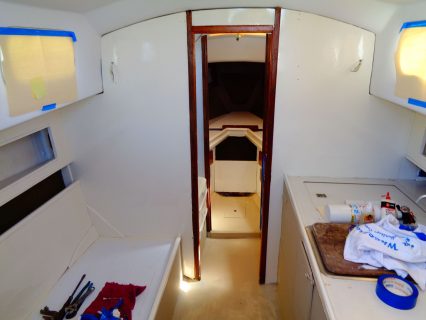 Quick Facts
Model: Dinette
Year Built: 1974
Hull #: 335
Vessel Name: Winter Dream
Owner Name: Tom Turlington
Hailing Port: Willoughby Marina, Norfolk, VA
E-mail:  Thomm225@cox.net
Sailboat's History
The original owner Mr Russ Ottey,  from Massachusetts.  He had the boat for years. He sailed his boat Winter Dream, solo except for Cocoa and interrupted briefly by a broken leg, from Buzzards Bay to Florida. He canoed many rivers in New England and Canada, rafted in Nepal and hiked in Scotland, Ireland and Nepal.
The second owner is Tom Turlington from Virginia.  Tom raced catamarans for years and now wants to enjoy sailing in a different way.
Owner Comments
April, 2019 – Winter Dream has had a few projects completed, including:
New interior and cockpit paint
New Dodger and mainsail cover
New outboard bracket
June, 2018 – Winter Dream has been out sailing recently:
4/6/2015 – I had mine in the yard over the Winter and actually got the bottom and topsides painted!  [See gallery images 'Newly Painted 1 – 3' and here's an image of the shiny new paint:]
9/17/2014 – I was able to get out of Onancock Creek before the NW Wind pushed me aground and ride this passing front down to Kiptopeke on June 14th 2014. One of the weather buoys I passed had the wind between 24-28 for about 4 hours. My $2,000 Bristol 27 handle this cruise pretty easily but it beat me down a bit since I had the main up and had to be on the tiller constantly for about 7 hours. The videos are before the wind peaked, but I was already tired from lack of sleep. Typical sailing vacation for a person that doesn't sleep on the boat a lot.
Here are the videos from the trip:
7/15/2013 – I added a 60 Watt solar panel (and controller) mounted on the Aft Lazarette Locker which is hooked to two 12 volt batteries that are in parallel. I also hooked up an 850 watt inverter which is enough for a drip coffee maker, fan, and florescent light (at different times). Plus, I can charge or run my laptop from it.
Here are some videos I took while on the boat:
In 20 knots with one reef:
Links