Hull #343 - Dorothy B
---
Image Gallery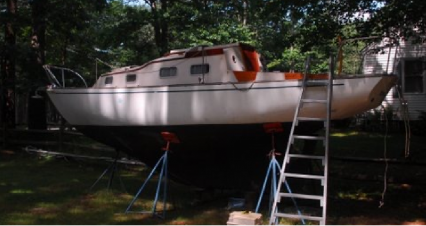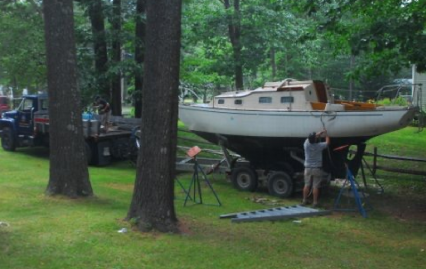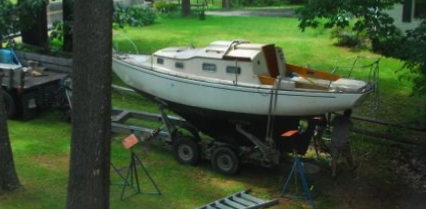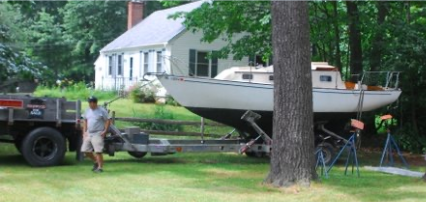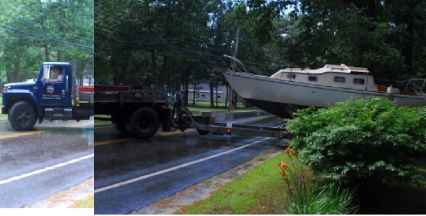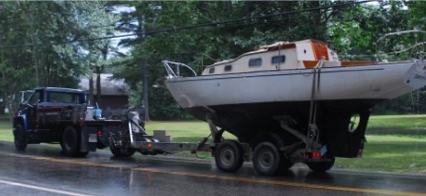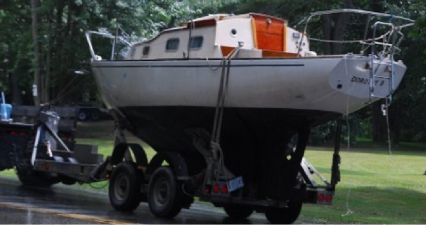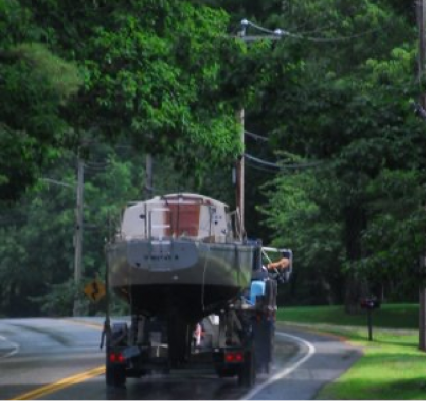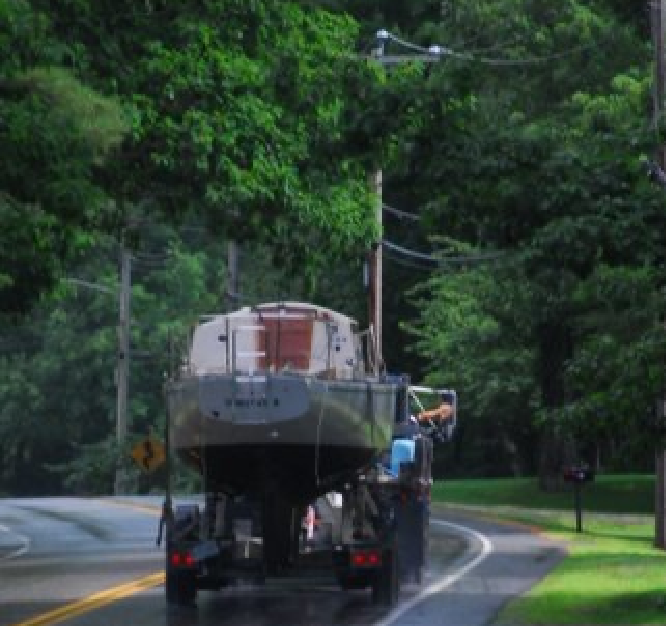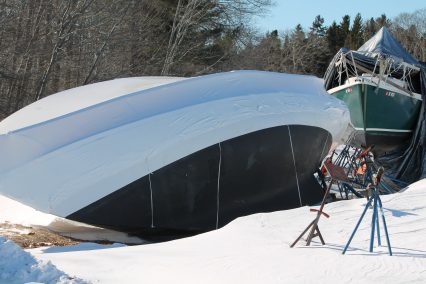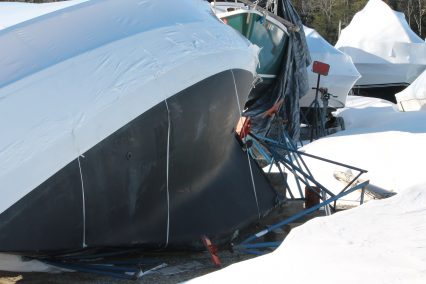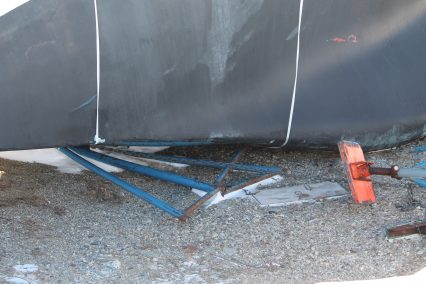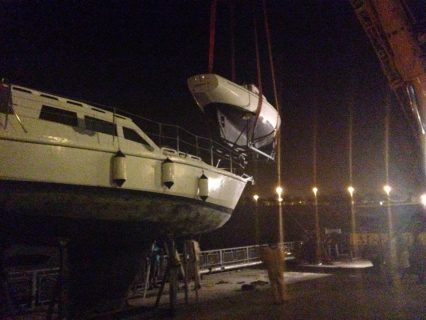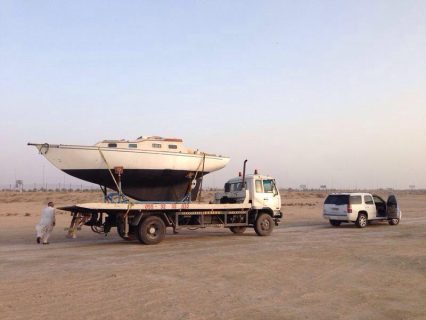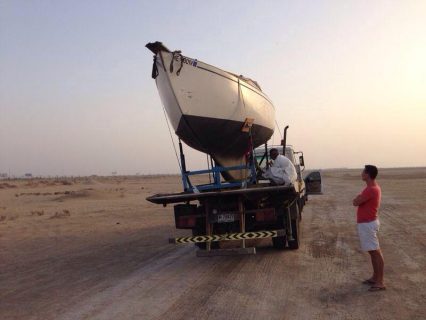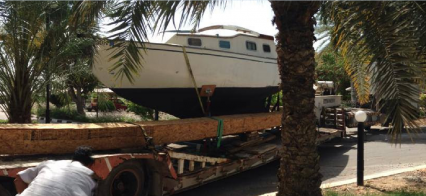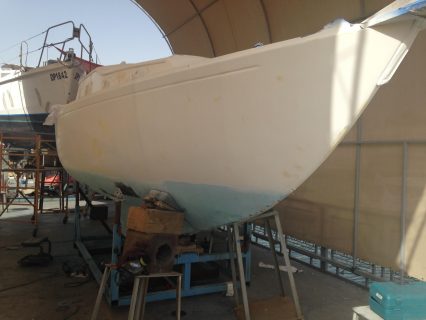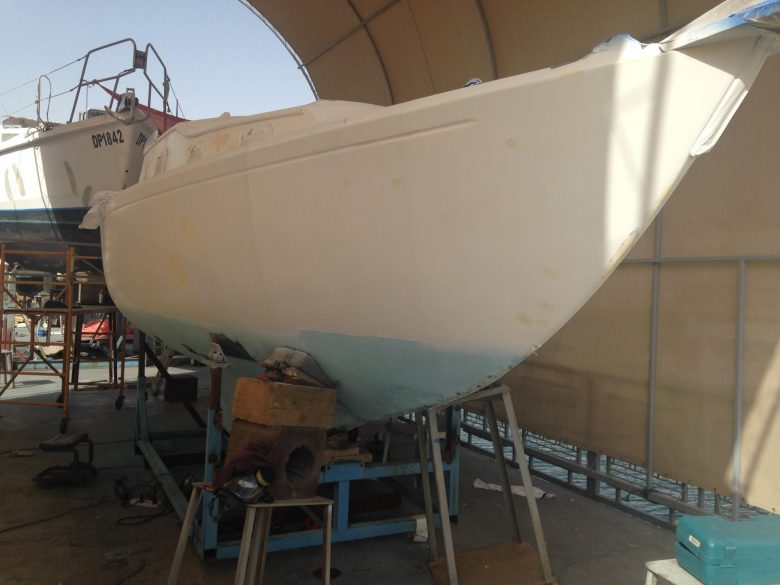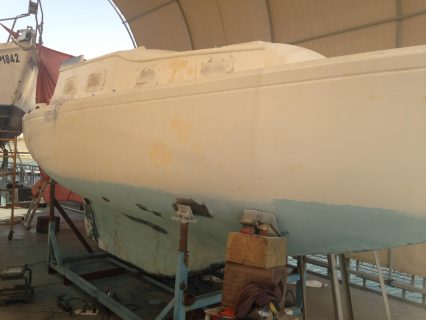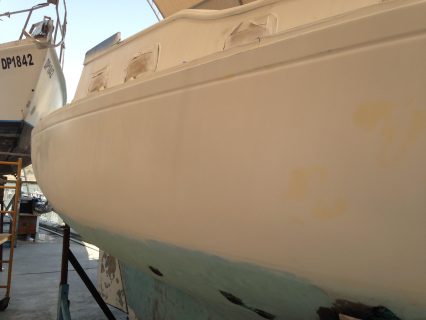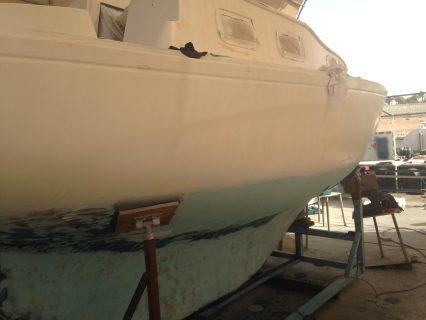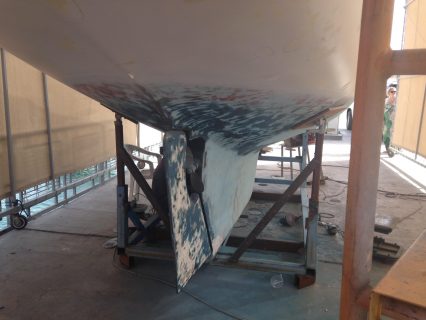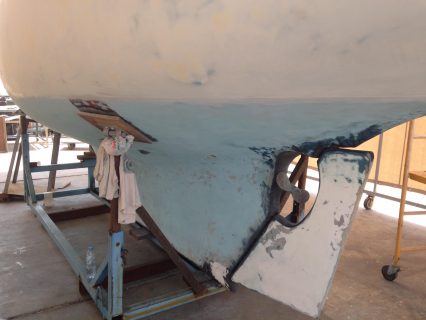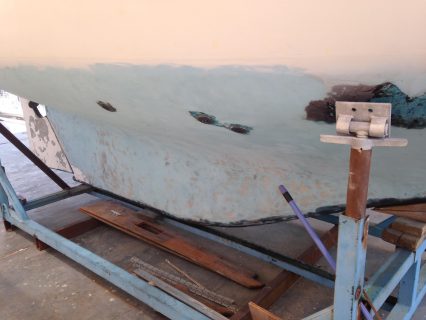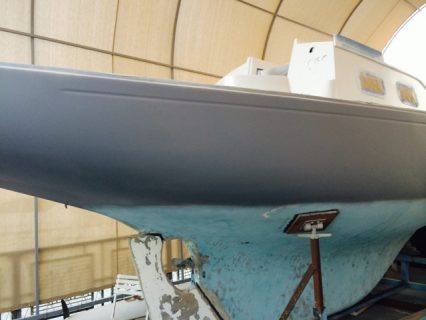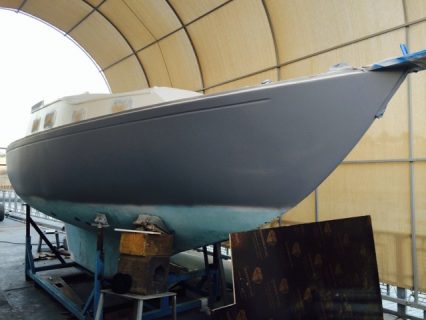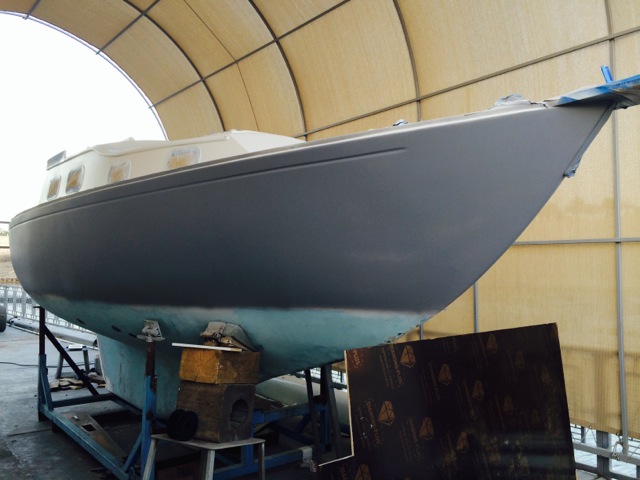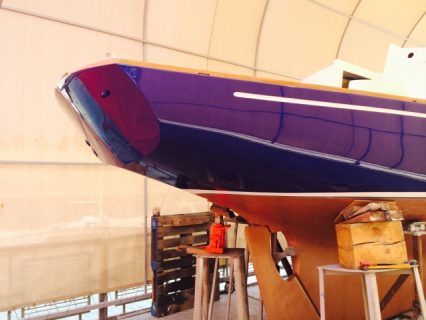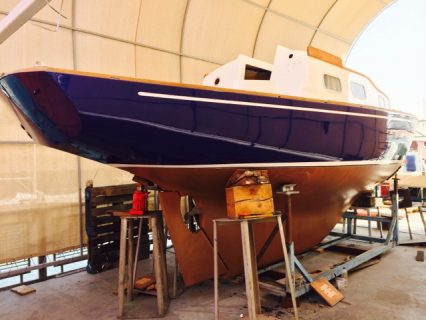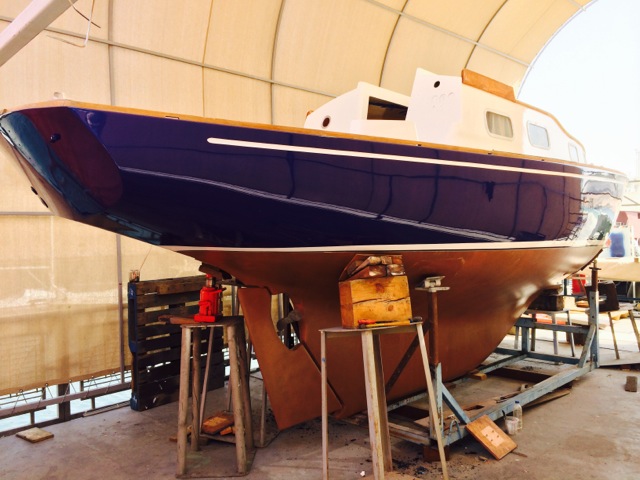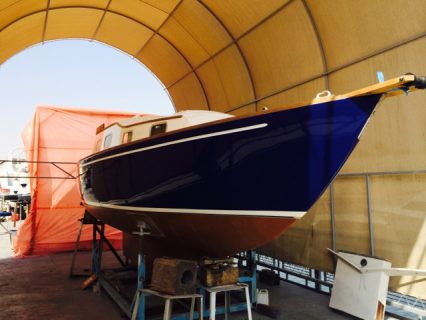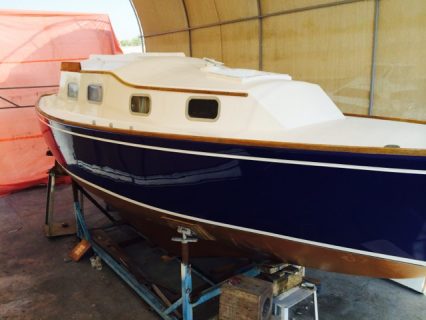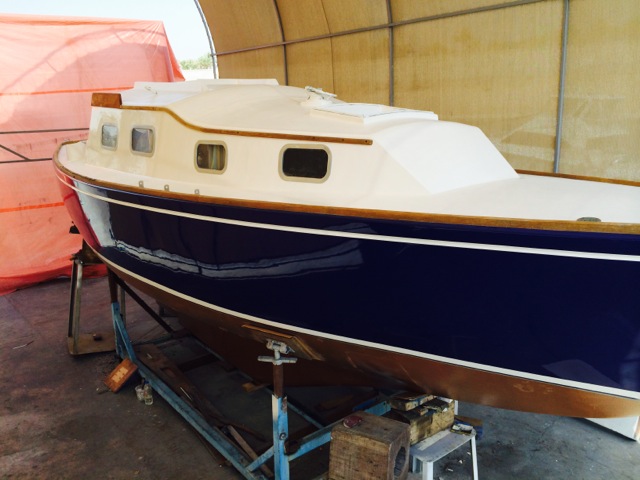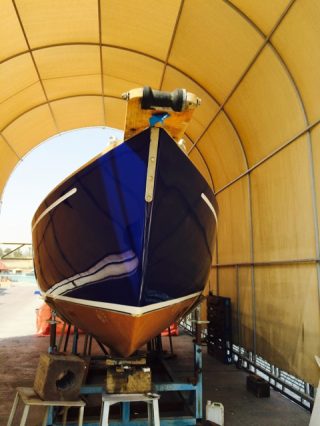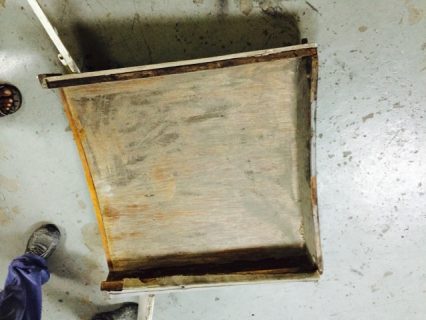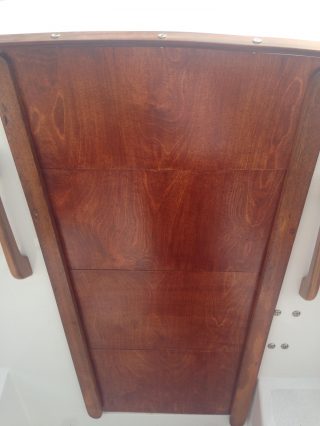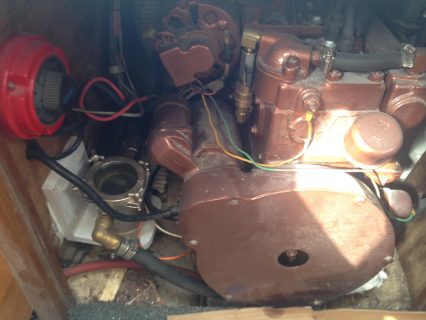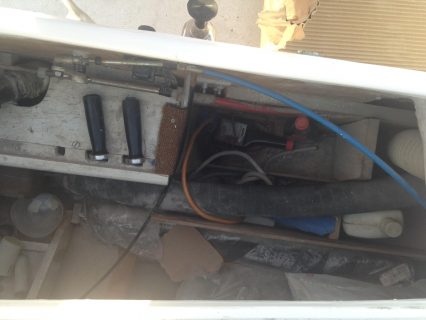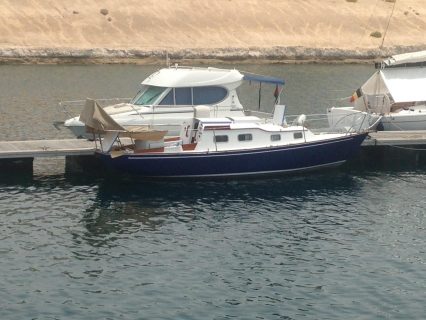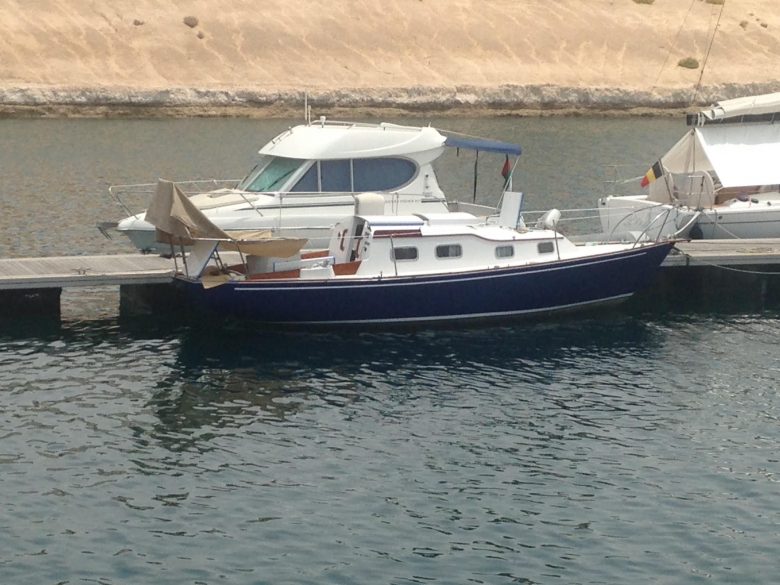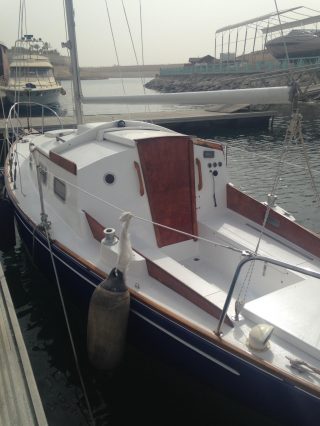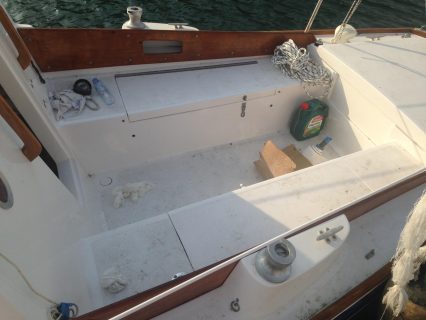 Quick Facts
Model: Cruising
Year Built: 1974
Hull #: 343
Vessel Name:  (last known as Dorothy B)
Owner Name:  (last known as Robert Bey)
Hailing Port:  (last known in Abu Dhabi, United Arab Emirates)
Sailboat History
October 24, 2020 – I shipped my Bristol 27 to Dubai and sold it there when I left (2015) to a kid from Saudi Arabia. He had a trailer and drove it back to Jeddah.  I don't have the contact info of the kid who bought my boat. He didn't really speak any English and I never actually met him.
April 4, 2014 – I recently bought my father's boat for $10 off him in Maine. It is a 1974 Bristol 27 named after my mother. The hull ID # is BTY273431074.
My father owned the boat since the mid 1990s- he bought it from Great Island Boatyard in Maine. I think it is located in Brunswick, Maine. We don't know the history before that.
Since I live and work in Dubai I shipped the boat here and it arrived and cleared customs last week. With the 8' beam, the boat was too fat to fit inside a standard shipping container, which made transporting very expensive ($12,000+).  The boat is currently at Ghantoot Marina in Abu Dhabi with Portofino Yachts boatyard to have the mast stepped and cosmetic makeover before attempting to have it registered with the UAE Emirate of Ras Al Khaimah.
Owner Comments
7/12/2014 – New pictures of the paint job and a rotting hatch that's being replaced. I decided to have EVERYTHING painted.  The painting is complete (see the gallery for more):
6/18/2014 – I've decided to have the boat completely repainted and all varnish redone, etc.   The has project started, here's an image (see the gallery for more):
April 20, 2014 – I have only sailed on her a couple times over the years doing short day sails with my Dad- never thinking I would one day own the boat. So I have no idea how she sails, really.
As you can see the condition is pretty neglected. It has an Atomic 4 that I had James Martin rebuilt in Portland Maine November 2013. The good thing about getting an old boat that spent most of its life in Maine is that at the most it only spends 3 months of every year in the water.
Everything on the boat is original except the color… It used to be a robin-egg blue. Dad hand painted it white many years ago. I'm about to have it professionally sanded down and painted navy blue with white stripe and copper bottom anti-fouling – as the waters here are very warm and without the copper you would have to haul the boat twice a year.
In May 2014 when the work is complete, I'm planning on sailing her from Abu Dhabi to my neighborhood marina at Al Hamra in (RAK) Ras Al Khaimah. It is about a 90 mile sail. I don't know how much I will like sailing long distances but I'm hopeful that I will really like it.
For now the plan is to use Dorothy for local exploring and daysailing, with an occasional weekend in Musendam, Oman which forms the southern shore of the Straights Of Hormuz. It is less than 60 miles from RAK. In the fall when the temperatures cool off a bit I would like to sail her to Bahrain (on the Persian Gulf) about a 350 mile sail West, and later to Muscat Oman about 290 miles sail East, but a considerably more challenging passage with transiting the straights and sailing in The Gulf of Oman which is more like the real ocean than the Persian Gulf.
I may change jobs next year and have to move to Asia. I have been toying with the idea of sailing Dorothy from here to Thailand if that happens.