Hull #019 - Second Wind
---
Image Gallery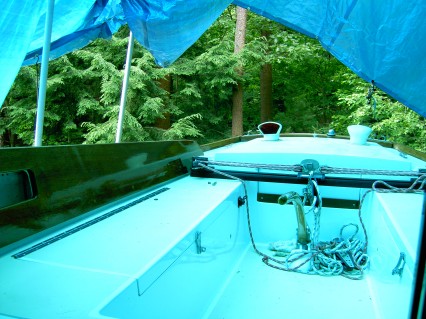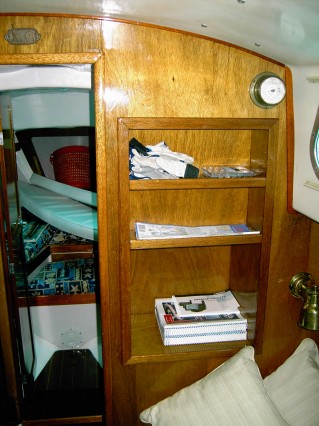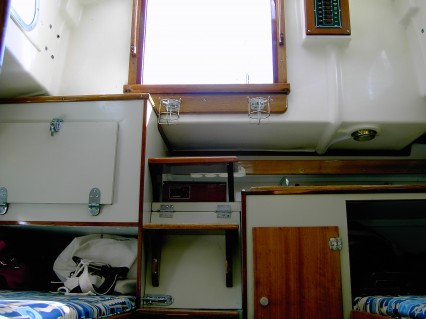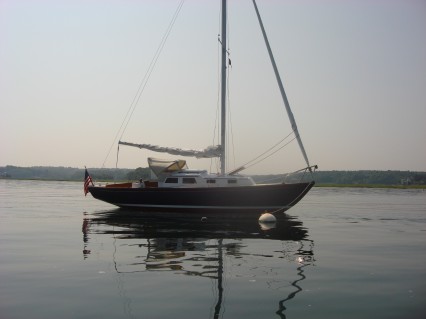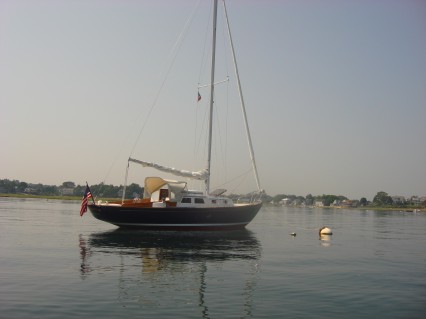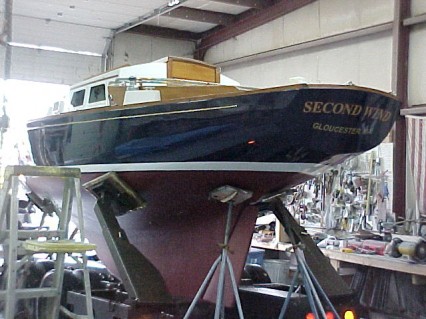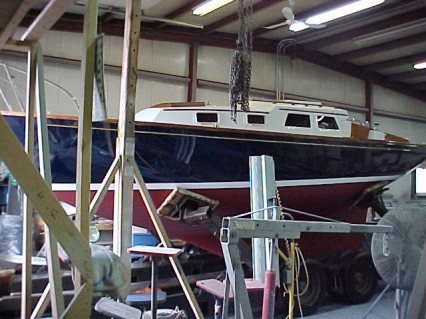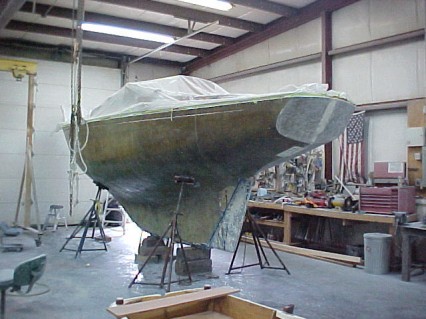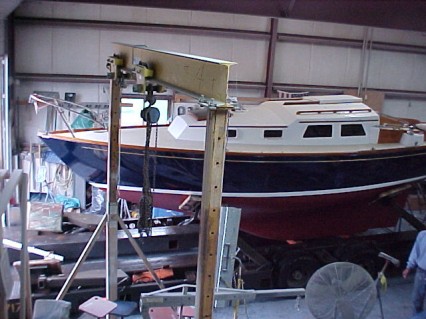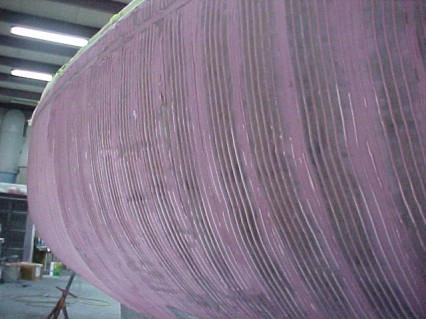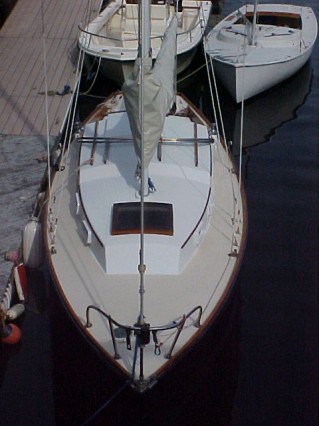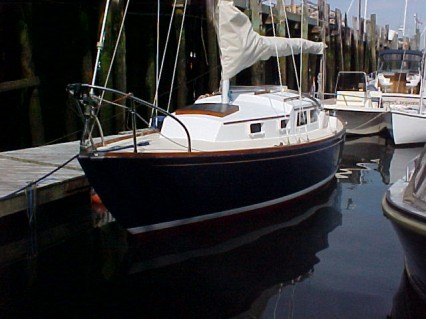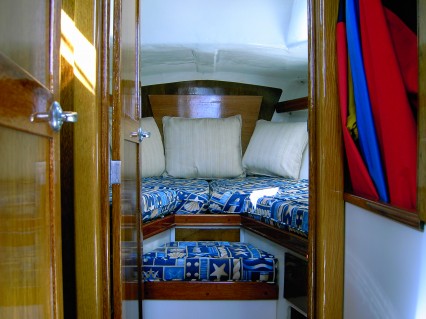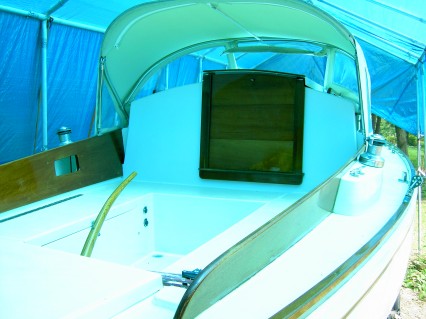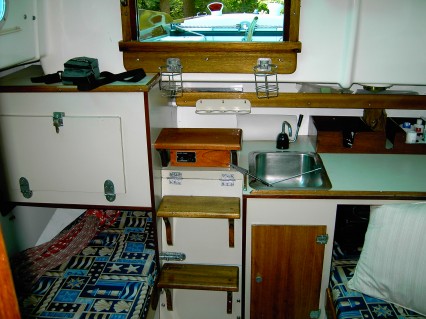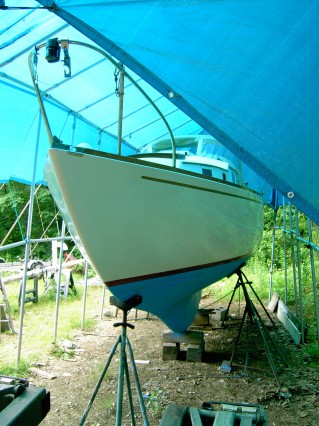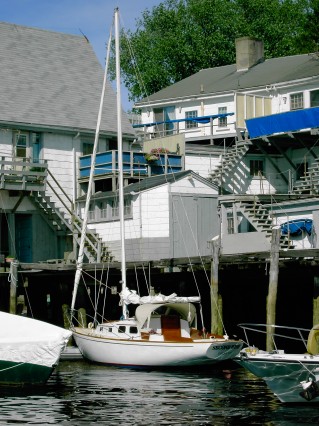 Quick Facts
Model: Cruising
Year Built: 
Hull #:  19
Vessel Name: Second Wind
Owner Name: Robert Sennott
Hailing Port:  Boxford, MA
Owner Comments
I've done it twice. I bought our boat in 2000 and restored her over that winter. I completely rebuilt her. She has new everything! I basically used the hull and spars and did everything over from there. New hardware, brightwork, sails, standing and running rigging, Profurl roller furling, new traveler system for the main, cushions, repaired some rotted core on the deck, Awlgrip painted the, cabin, topsides, and spars in White. The deck is moon dust (beige) She is completely rewired and new electrical panel. New custom cockpit dodger. I sanded the interior down to bare wood and fiberglass and put on 10 coats of Epifanes varnish and white paint. All the exterior is South American Mahogany except the toes rail which are teak. 10 Coats of Epifanes varnish on that too.
We were sailing her that summer. We sailed her through last year and the crazed gel coat under the new paint created a major problem. The paint was pealing off so I had her repainted this past spring. I had a decision to make. Do an inexpensive paint job, or bite the bullet and do it right once and for all. We decided to do it right. I had all the gelcoat ground off the entire hull. They then covered the entire hull with 6oz multi directional cloth with epoxy. They then spread thickened epoxy over the entire hull with a notched trowel and then faired the hull. They then filled the notches with thickened epoxy and faired again and again. They put on several coats of barrier coat 2 primers then Awlgrip flag blue topsides, cloud white boot stripe, gold leaf cove stripe, and red bottom paint. She is more fair than she was originally!! It turns out the material that was ground off was significantly heavier than what was put back so she sits a little higher in the water than she did before. I'll add some lead in the bilge. I had new opening ports put in the forward openings and the aft openings replaced with fixed custom made ports. People think she is a small Hinckley or Morris. We have had a lot of fun with her, mostly day sailing on the north shore of Massachusetts.
You will very much enjoy your boat. She won't break any speed records but she's not bad and her other sailing qualities are great.
Links
http://www.classicsailboatmodels.com/ <- If you're interested in America's Cup and other classic boats, check out Robert's web site. He sells 1/16th scale RC models of the J boats Endeavour Ranger and Whirlwind