Hull #275 - Puffin
---
Image Gallery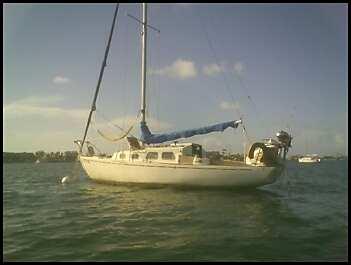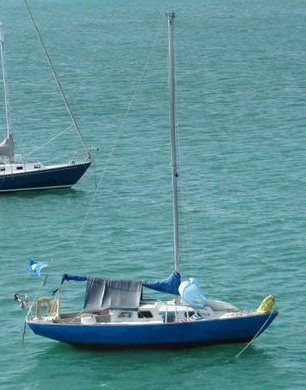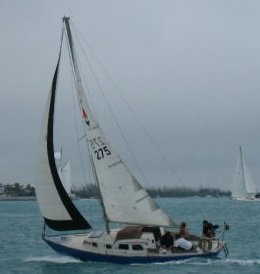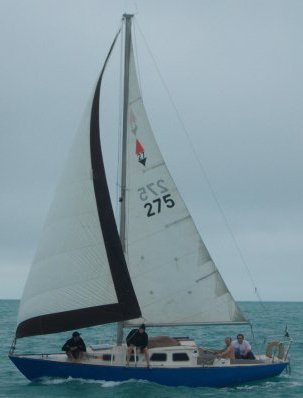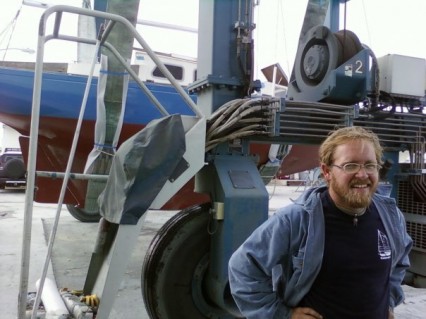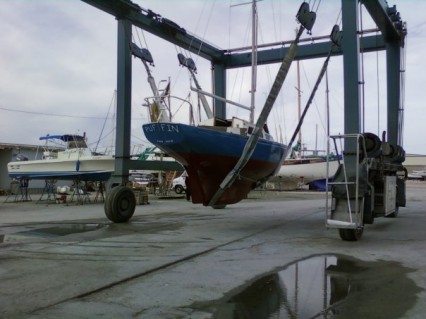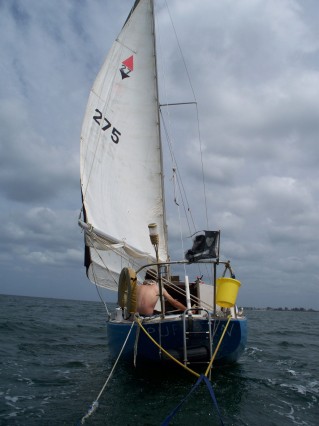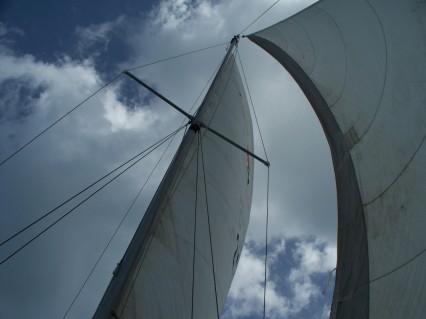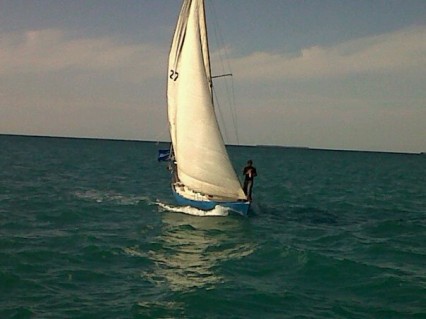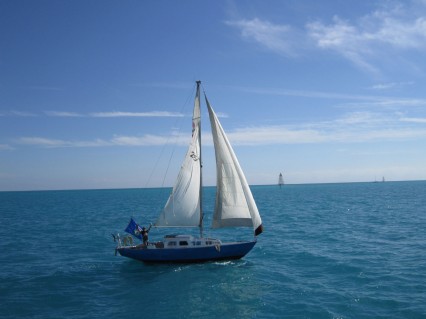 Quick Facts
Model: Cruising
Year Built: 1971
Hull #: 275
Vessel Name: (Last known – Puffin)
Owner Name: (unknown)
Hailing Port: (Last known – Key West, Florida)
E-mail: (unknown)
Sailboat's History
August, 2011 – Last known owner (Jonathan King) sold the boat.  Sale is to unknown buyer at this time.
July 19, 2010 – She was named Alison Lee from Atlantic Highlands when I [Jonathan King] bought her, heard she was brought south to the keys in 1996
Owner Comments
August 3, 2011 – Some pre-sale facts related to modifications completed by Jonathan King:
Removed icebox
Changed hanging locker to nav station
Removed electrical
Removed bow pulpit and lifeline stanchions
Rebuilt foredeck to solid glass
Added glass from bow to stern: 10 layers at bow waterline, 12 a foot of bow, woven roving along bottom of keel, hull completely covered in epoxy barrier coat
All new rudder fittings
New footpump for 15 gallon tank forward with brass spigot
Forward hatch hinges switched to aft-opening
All running rigging changed to traditional 3-strand
The sails onboard are:
100% main with two jiffy reefing points, canvas kinda old, stariting to patch;
140% jib, former roller furling, now hoists in place without hanks, not effective to weather
Assorted hank-on storm jibs
February 11, 2011 – She is a lot faster than her theoritical hull speed, she easily travels at 5-6 knots, will do 7-8 knots with a 140% genoa, and i have had her surfing with a double reefed main and storm jib hitting 10.2 knots. she doesn't plane downwind, but seems to sink down and then shudder as she speeds up, its pretty damn fun. i also found that she will only heel till she buries the rail and water starts coming over the cockpit coaing, at which point the rudder stalls and the tiller goes limp and then she turns into the wind. i also found that you can heave to by dropping the jib, double reefing the main with the sheet tight and the helm lashed amidships, she will only do about 1-1.5 knots, so then you can go make some food, sleep, or just wait out bad weather. she is kinda finicky downwind, but on every other tack you can tie off the tiller and let her sail herself quite well.