Hull #356 - Wind Waker
---
Image Gallery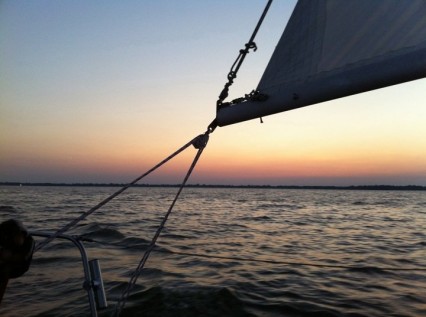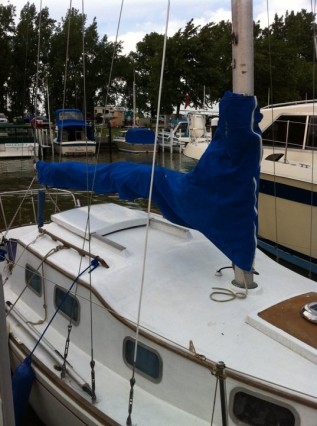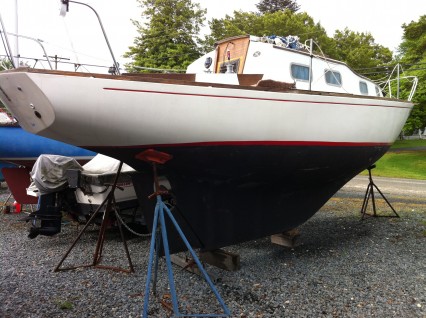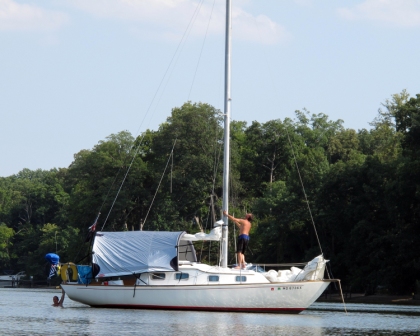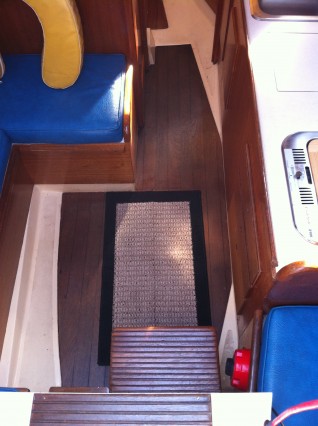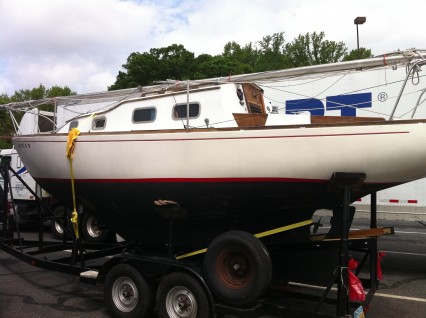 Quick Facts
Model: Dinette
Year Built: 1976
Hull #: 356
Vessel Name: Wind Waker
Owner Name: Bryan Sherman
Hailing Port:
Sailboat History
Purchased from PO in North East, MD in the spring of 2011. Wind Waker had been in the freshwater part of the Chesapeake her whole life. She is now a Great Lakes boat, sailing out of Harbor View YC in Ohio. She had a big refit this spring, but still needs more.
In 2013, Wind Waker was sold by Jason Sattler to Bryan.
Owner Comments
I LOVE the way she sails. It is surprising how well she does in light wind. 5knts is not tough with the Genoa in light air. Just reef early and switch down to a jib if the weather starts getting bad.