Beta 14 For Sale (Update - Sold!)
---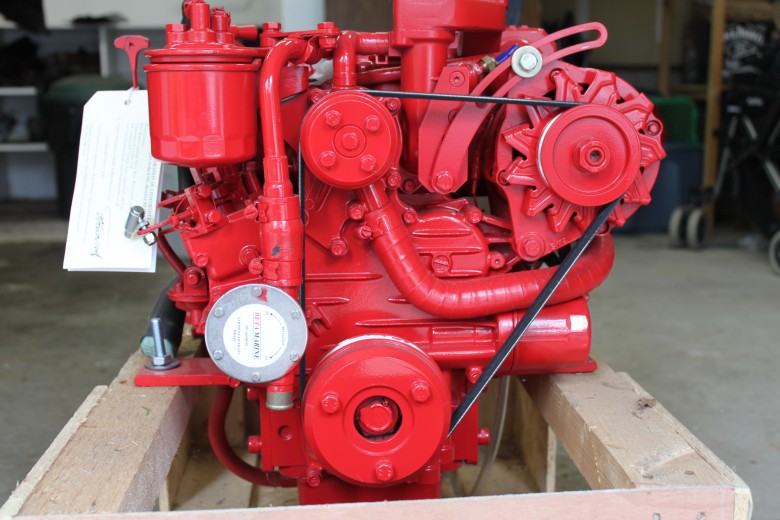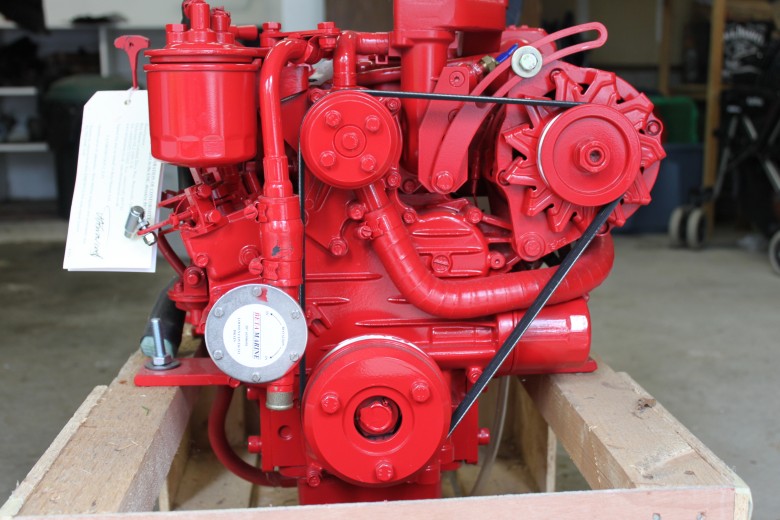 *  Update Note:  The engine was sold to repower a Santana 30 in Pudget Sound, Washington.
I have decided to sell my brand new Beta 14 diesel engine package, being sold below market price.  I will be updating the site in the next couple months with my reasoning behind selling the engine and heater. For now, please read below for information related to this sale:
Manufacturer
Beta Marine, based in England, marinizes Kubota [Japanese] industrial diesel engines. They provide a wide range of engines, all based on the rock-solid Kubota engine core. The engines are used in a wide variety of applications including repowering, new boat manufacture, sailboat, fishing vessels and trawlers.
Benefits
Detailed Control Panel

– Rugged engine display built for easy viewing in all conditions. Display shows RPM Gauge, Hour counter, No Starter Battery Charge (Red), High Engine Temperature (Red), Low Oil Pressure (Red), Power On Light (Green), Key (Incl. Heat, Off, Run & Start), Stop Button and Buzzer (Built-in)

Easy Oil Change

– Beta Marine recognized the oil change problem years ago, and offers an oil change pump mounted on the engine and plumbed to the low point of the oil pan. To perform an oil change, just open the valve at the base of the pump, remove a small cap at the pump discharge, and operate the pump with one hand. Unlike the cheap hand pumps we are all familiar with [and disdain] the Beta Marine pump is all brass, high quality, works easily and very efficiently.

Easy Maintenance

– Beta puts all the components that need to be serviced right at the front of the engine.

Full Warranty

– The engine is under full warranty until it is installed. Beta also offers access to highly trained professionals to address installation questions and assist with installation if necessary.

Half Float Valve Cover

– More Comfort from Less NoiseIn order to improve the already well-established lower noise levels of the existing engines, Kubota added a half float head cover, and a MoS2 coated piston to these engines.The rubber ring seals and isolates vibration and reduces the noise from the crankcase. As a result, the noise level is 1.0~1.5dBA lower than that of the conventional models in the same class.

High Output Alternator

– 70 Amp Iskra alternator is very efficient and produces high output at low engine rpm. They can feature a split charging system, so 2 separate battery banks [such as house and engine start banks] and can be charged at the same time. Also available is the "Beta controller," that is the automatic "smart" type, to charge your batteries at the most efficient rate. This system automatically adjusts the charge mode to suit battery load, which ensures maximum life for your batteries.

High Rise Exhaust Elbow

– Allows for engine to be placed very low in boats and still insure no water will flood back into engine.

Hot Water Connections

– Ability to have the heat water (optional)

Kubota's Proprietary E-TVCS (Three Vortex Combustion System)

– This system allows for drastic emission reduction. It obtains an optimum air/fuel mixture by generating three intense swirling air flows (vortexes) within the spherical-combustion (swirl) chamber. produces far less soot, HC and CO thanks to a better match between the injection nozzle throat and the concave recess on the piston head. E-TVCS meets all applicable emissions regulations world wide.The injection pump and nozzle are better matched with the combustion chamber to reduce NOx emissions.

Fuel Efficient

– Uses less than .2 gal. (1 L) per hour when running.

Inexpensive to Operate

– Low maintenance and repair cost because the engine is based on a tractor engine. Spare parts are easy to come by.

MoS2 Coated Piston

– Sulfureted molybdenum coating enables clearance reduction between the piston and the cylinder liner, thus optimizing the oval shape ratio and decreasing the piston slapping noise.

Reliability and Longevity

– Based on Kubota's original sturdy design, the engine promises great reliability and long service life. These engines have an excellent reputation for high horsepower to weight ratio, longevity, smooth running, and low emissions. They are the most technologically advanced small diesel engines available today for marine applications.

Quick Start ups

– Super glow system comes as standard equipment to shorten preheating time and quicken engine start up in cold temperatures.
Included Components:
70 amp Isktra Alternator with multi groove belt (Upgrade) (1)
ABV Control Panel (1)
Beta 14 (BZ-482) 13.5hp Marine Diesel Engine (1)
Engine Mounts (4)
Flexible Coupling (1)
High Rise Exhaust Elbow (Upgrade) (1)
Replacement Beta Fuel Filter (2)
Replacement Oil Filters (2)
Replacement Impeller (1)
Replacement Alternator Belt (1)
Replacement Air Filter (1)
Vented Loop (VL-09) with 7/8″ hose size (1)
Other Specifications:
Boats up to 10,000 pounds may use the Beta 14
Three Cylinder engine
TMC 40 transmission with a 2:1 gear ratio
Fresh water cooled – Cupro-nickle heat exchanger
Stop solenoid
4 Point isolation mounts
Many standard mount options including Atomic 4, Volvo, Albin Vega, etc.
Oil change pump
Air intake silencer
Inertial flywheel
Stainless water injection elbow
Morse control fittings
Shallow sump
Naturally aspirated [non-turbocharged]
Shipping can be arranged. If you are a ~400 mile radius, I may be able to deliver for discount rate.
3 year warranty on Kubota engine
Pricing:
I am offering a $2,000 discount and selling the entire engine package for $6,500.