Head Compartment Construction Complete
---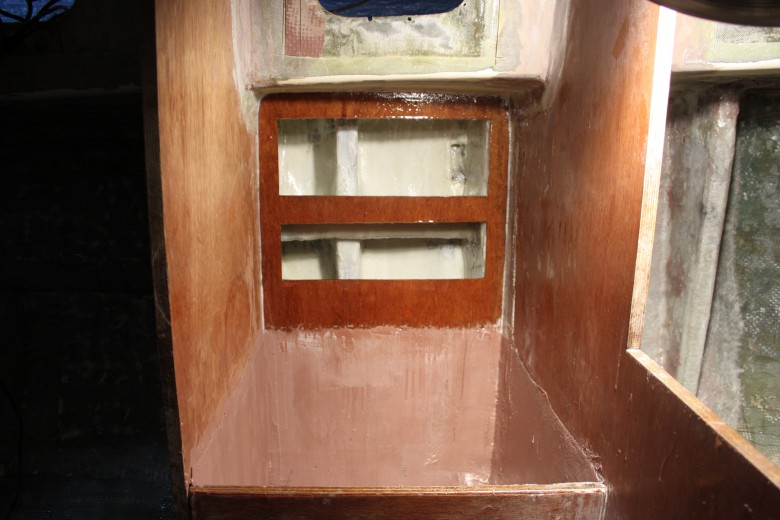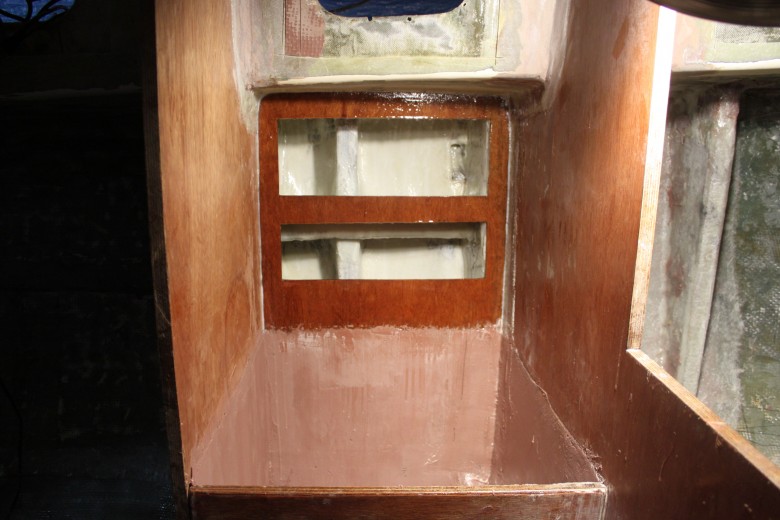 The area where the head (aka toilet) is now complete.  In this small compartment, a composting toilet will be mounted.  I call this area the "head compartment", because it really is just a small compartment which has been dedicated to the head.
The compartment is water-tight (to well above waterline level) and is built in the same location as where the original Bristol 27 head was.  I decided to fiberglass the area around the head so it can double as a "wet bin" for wet clothes.
Using the head will be slightly awkward, however since I won't be using the head very often, that's the compromise I made.  When I do need to use the head, it will be only for short periods.  So, when I compared the time spent on the toilet to the time spent sitting in the salon (for example), I decided to dedicate more space to other areas of the boat.
If you're interested in learning more about the head, you can do so on the 'Head' project page.