Head
---
Image Gallery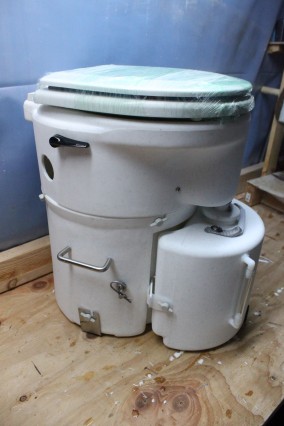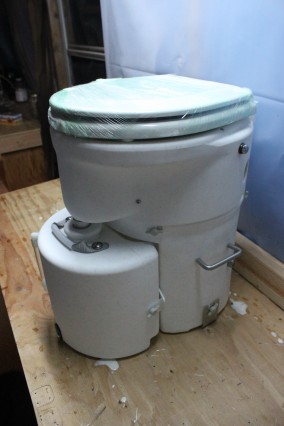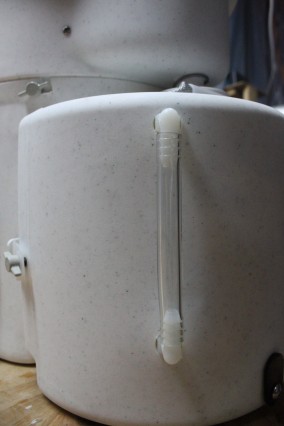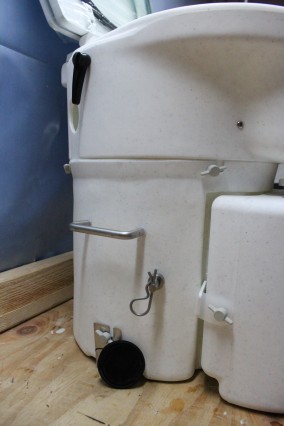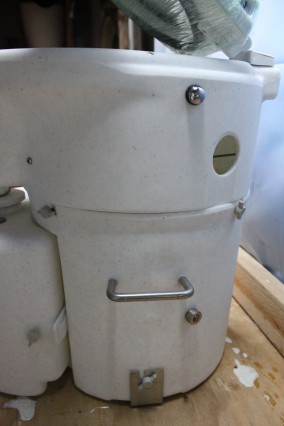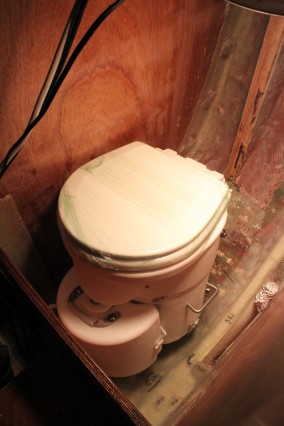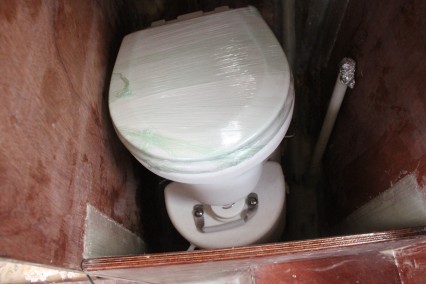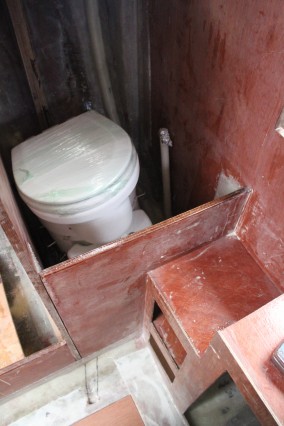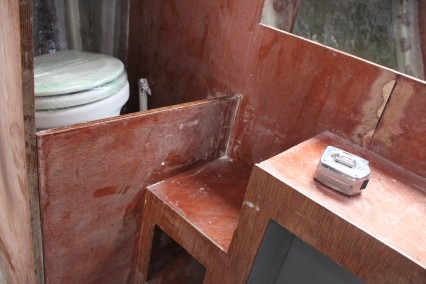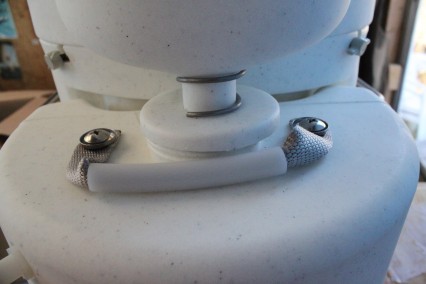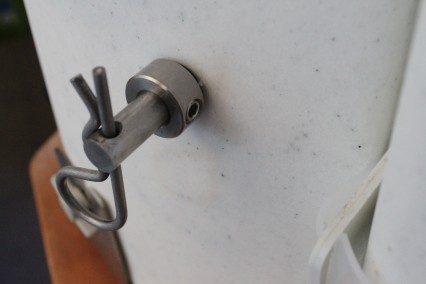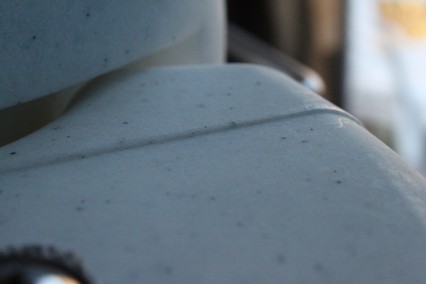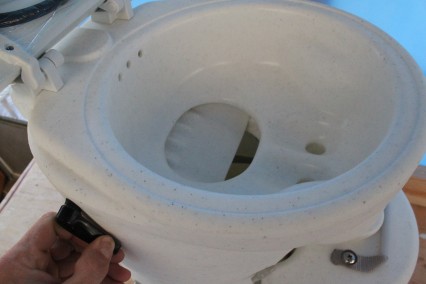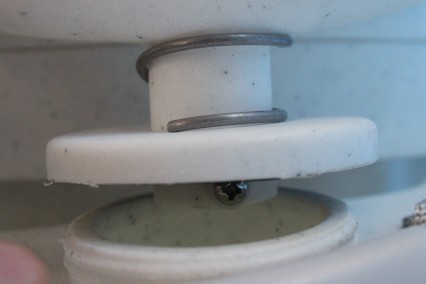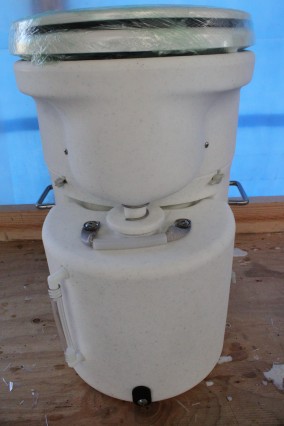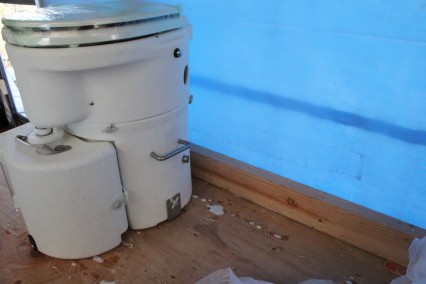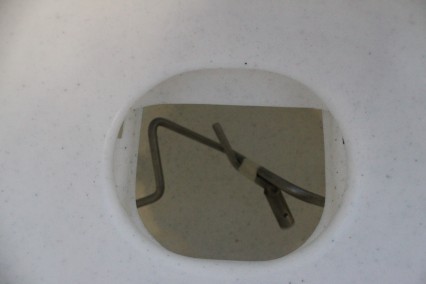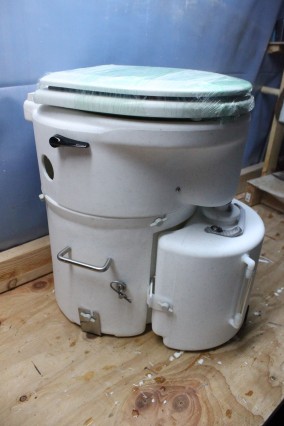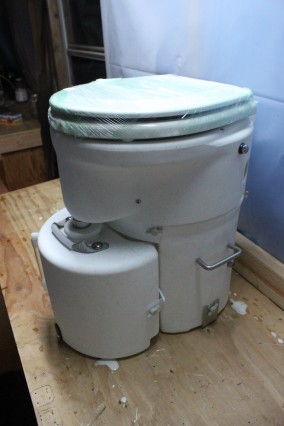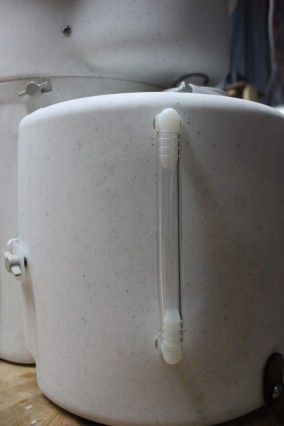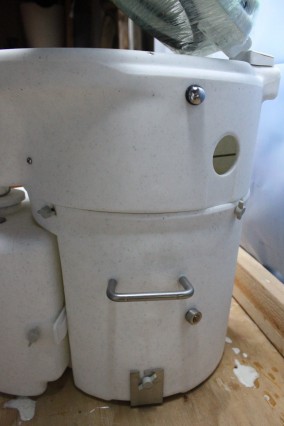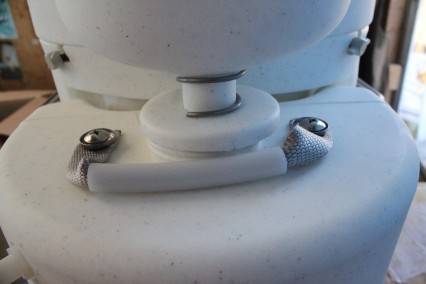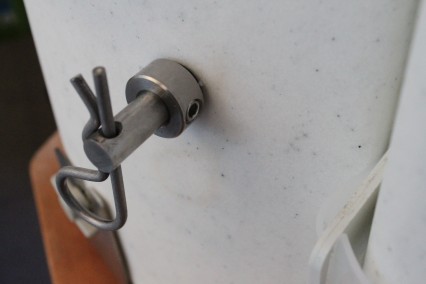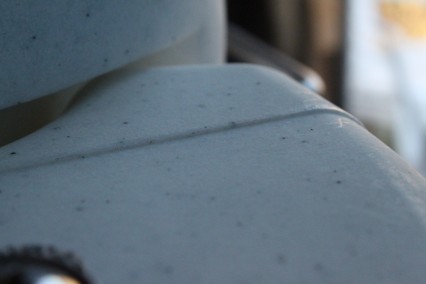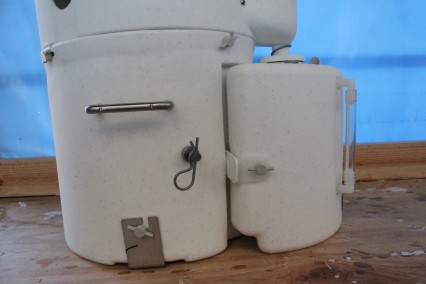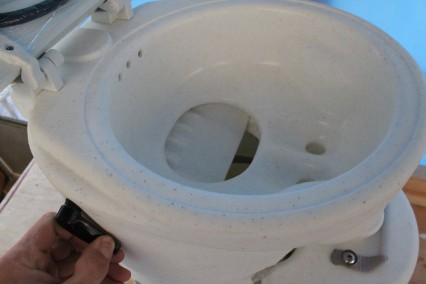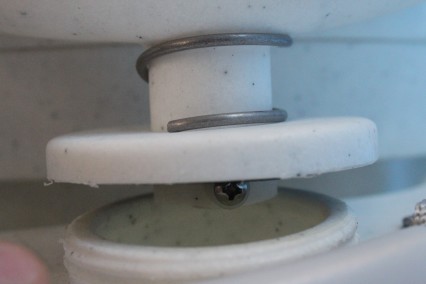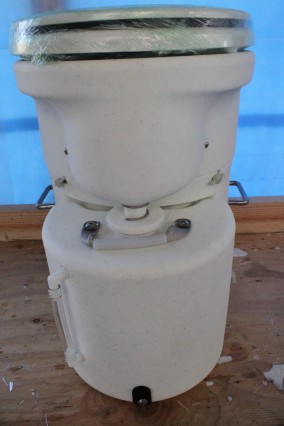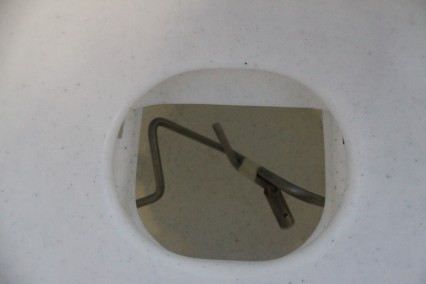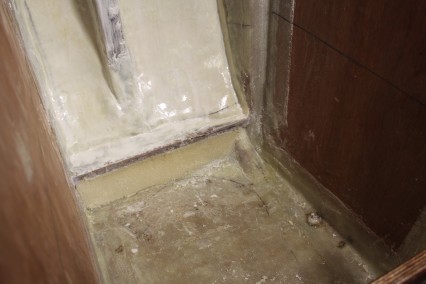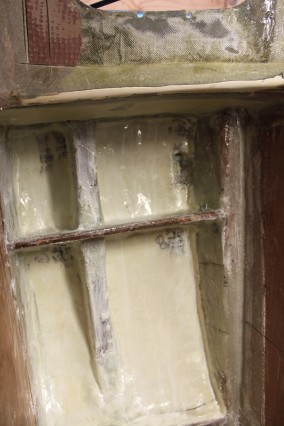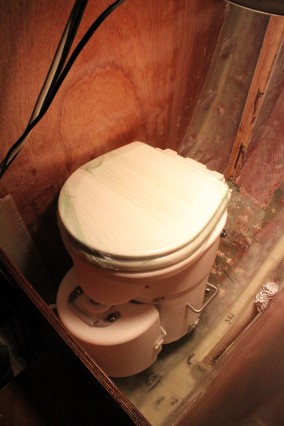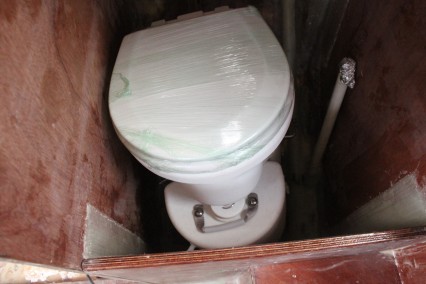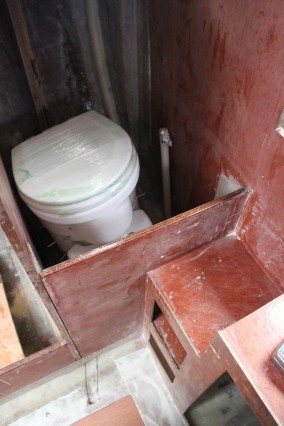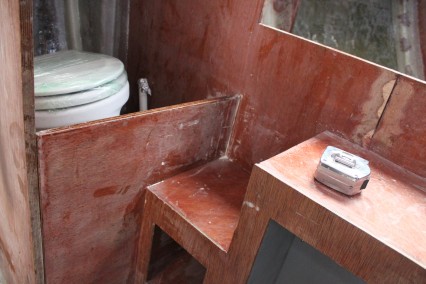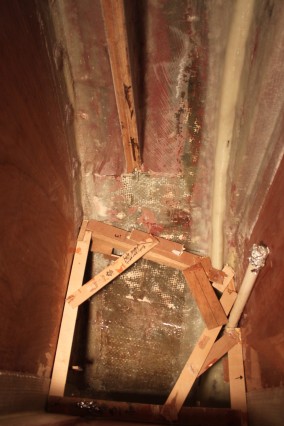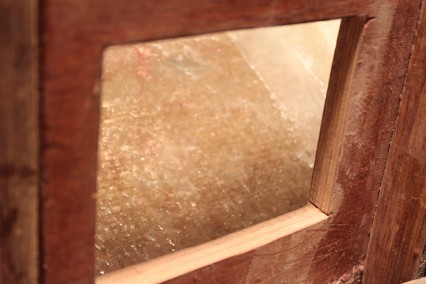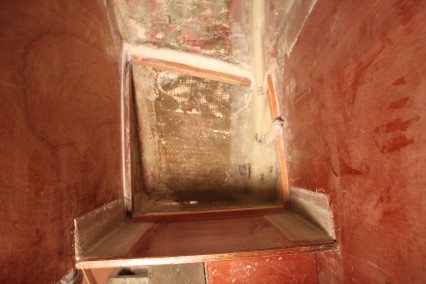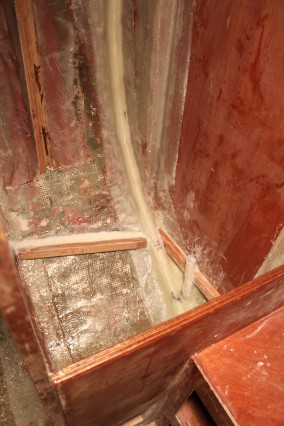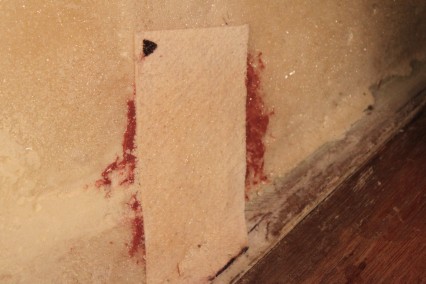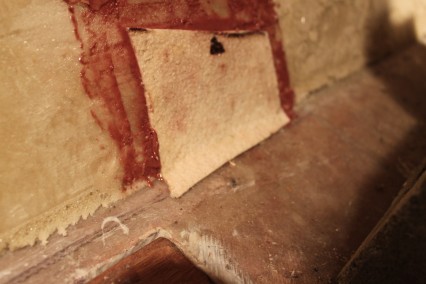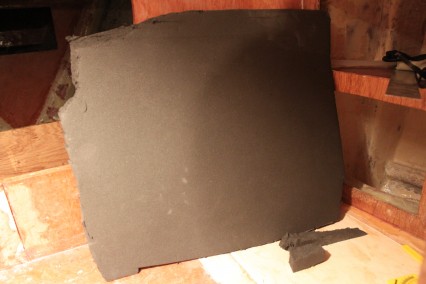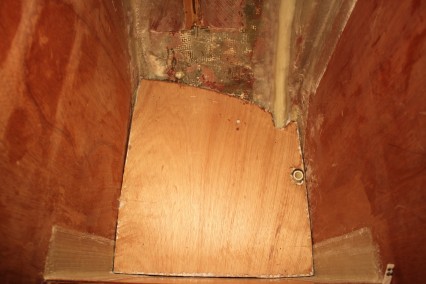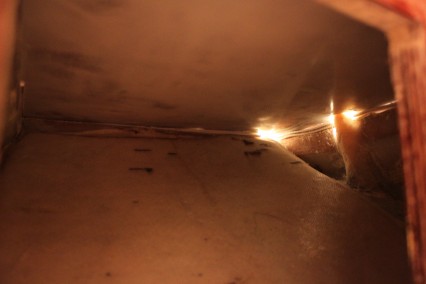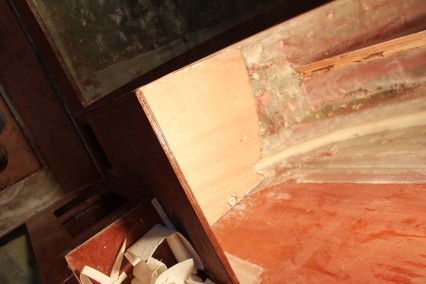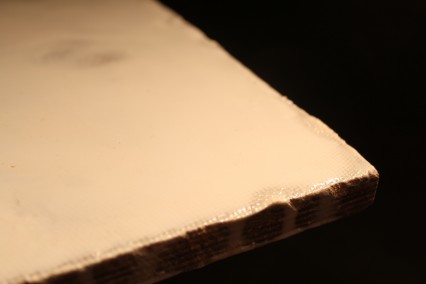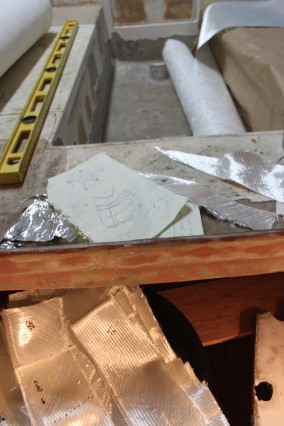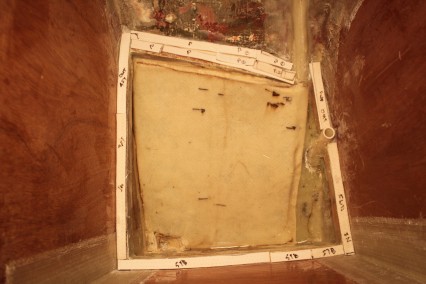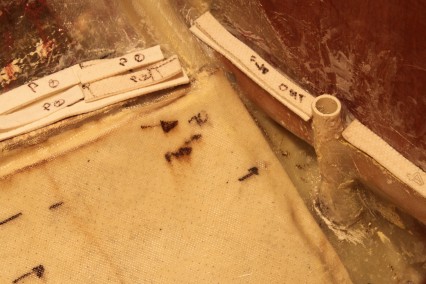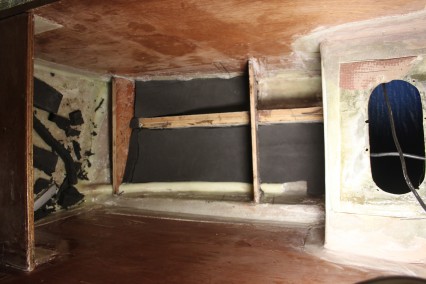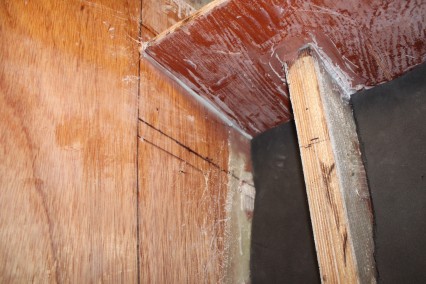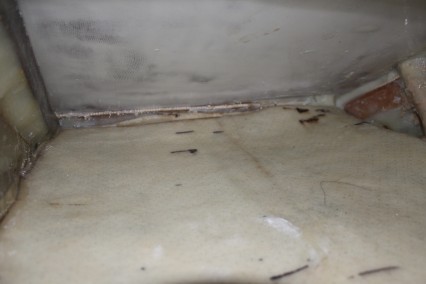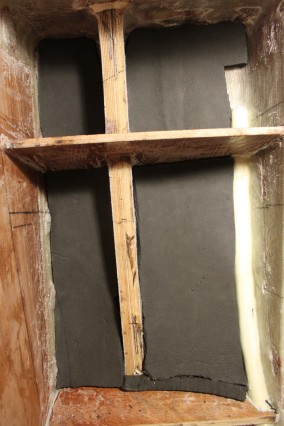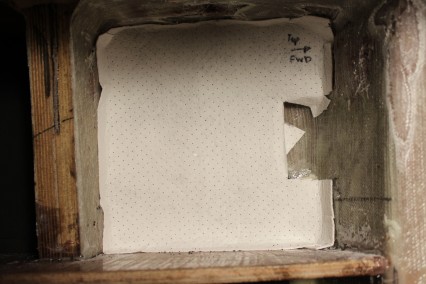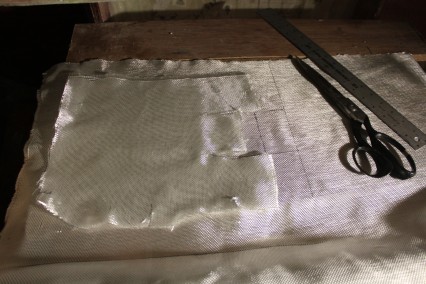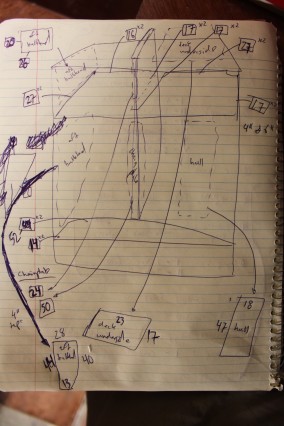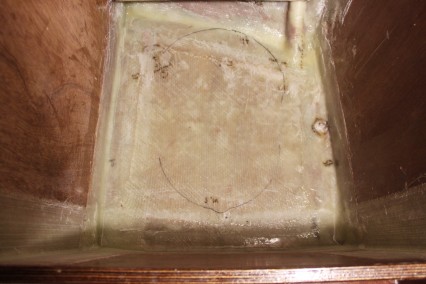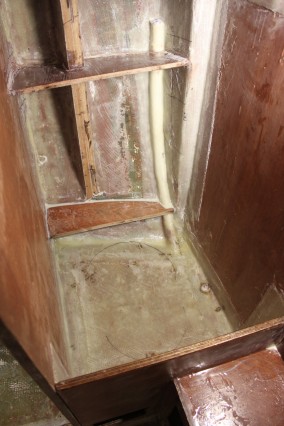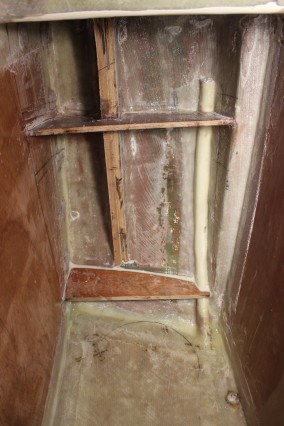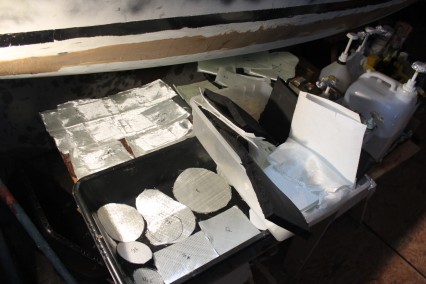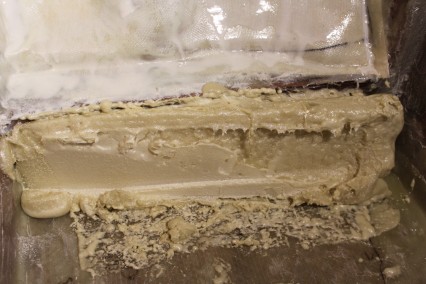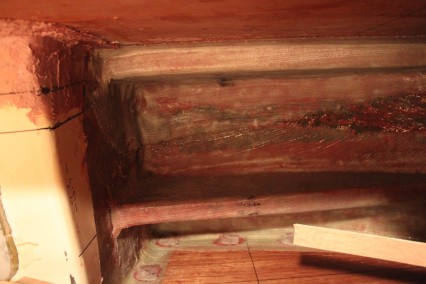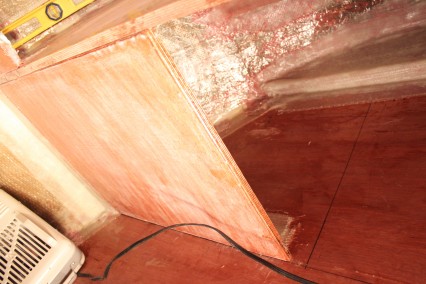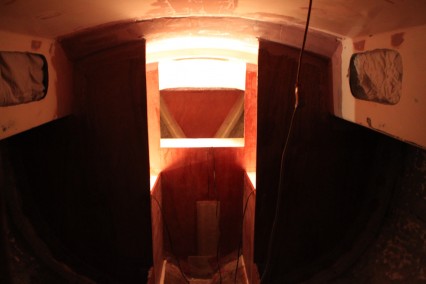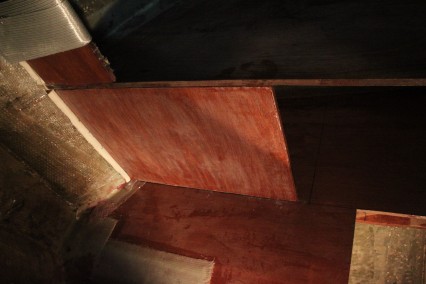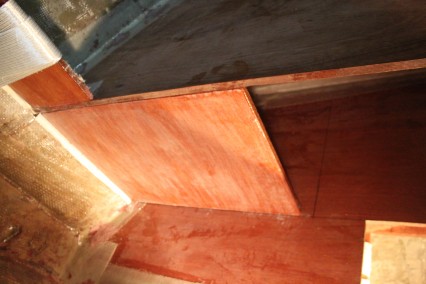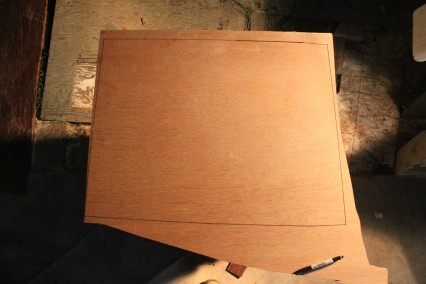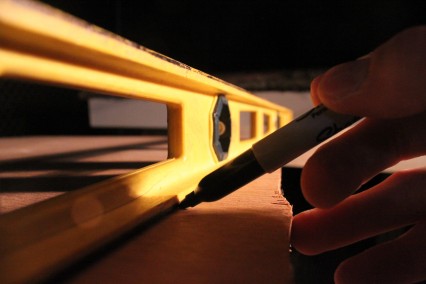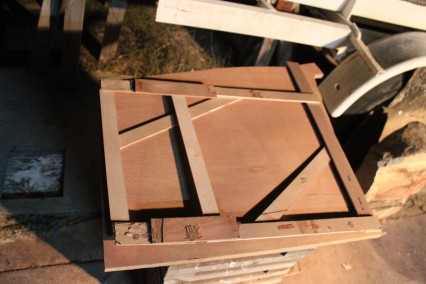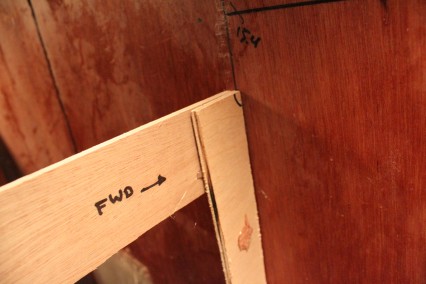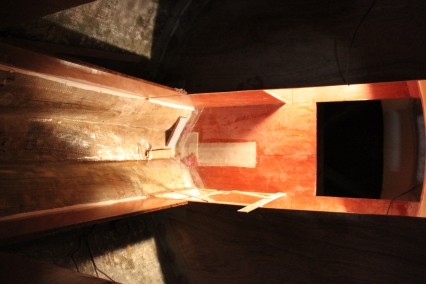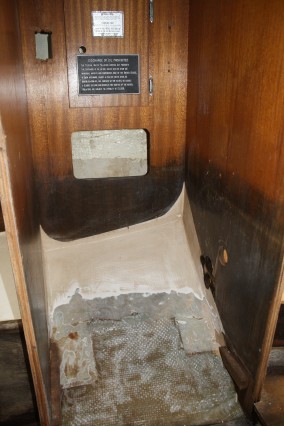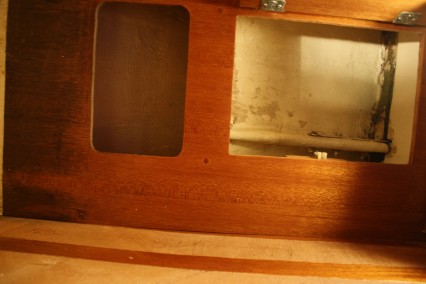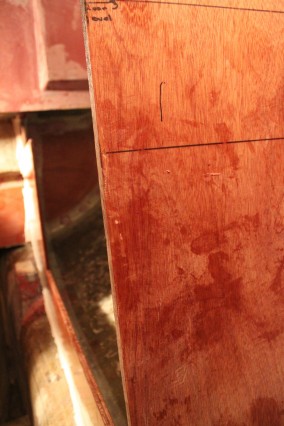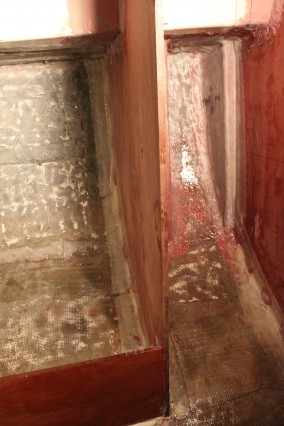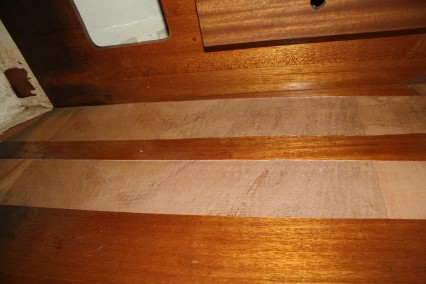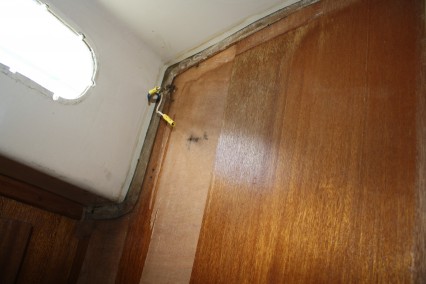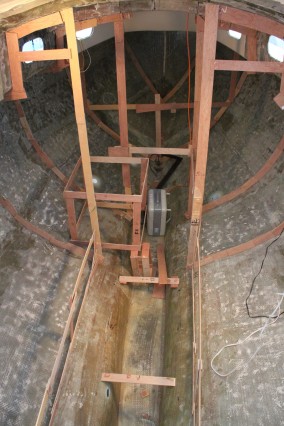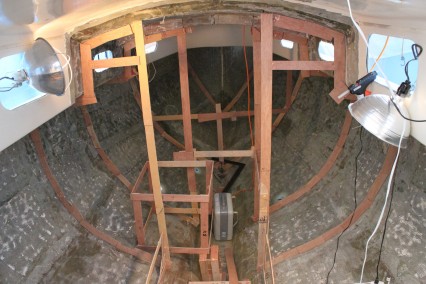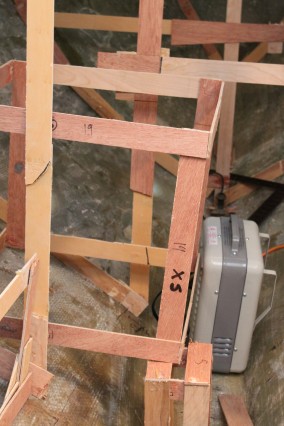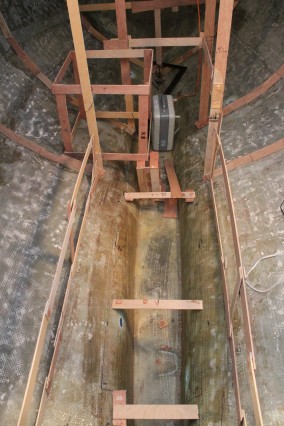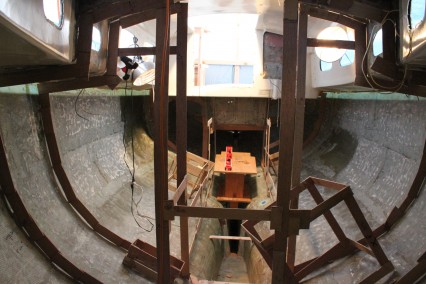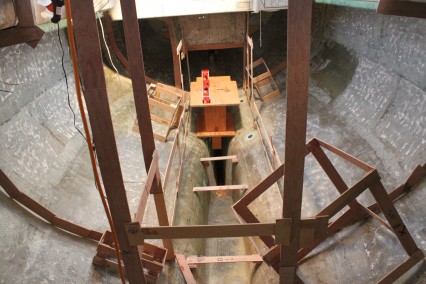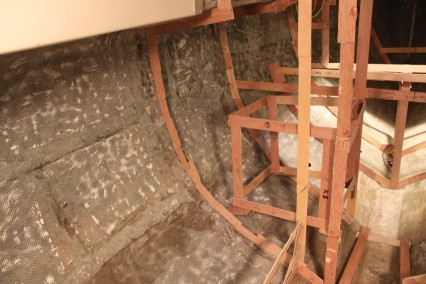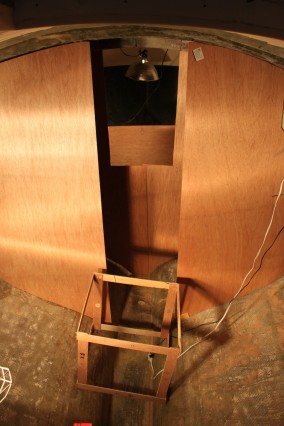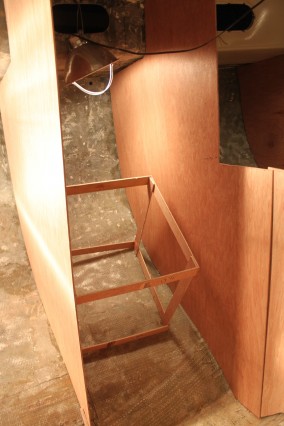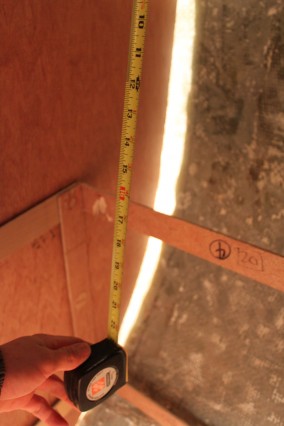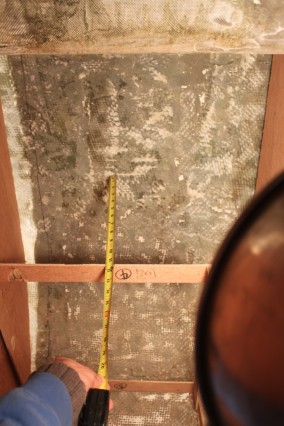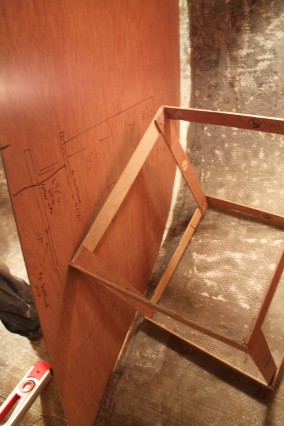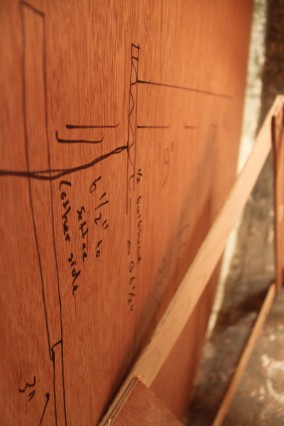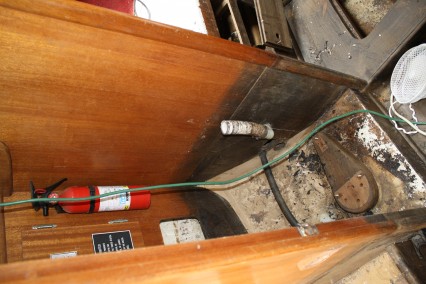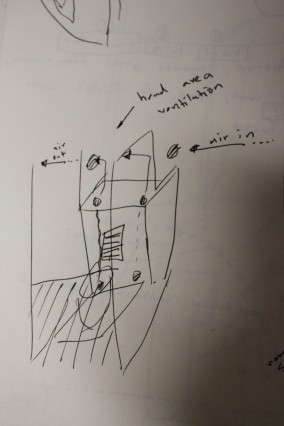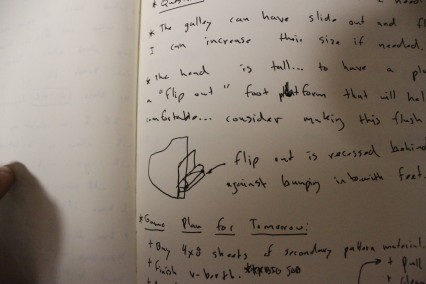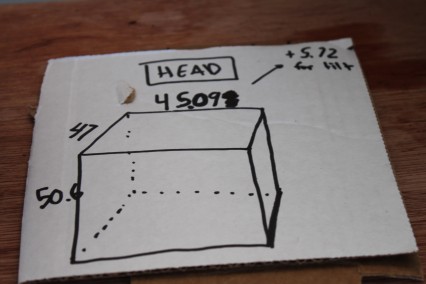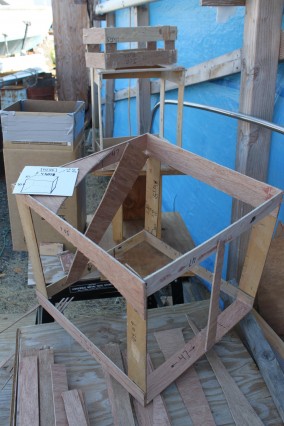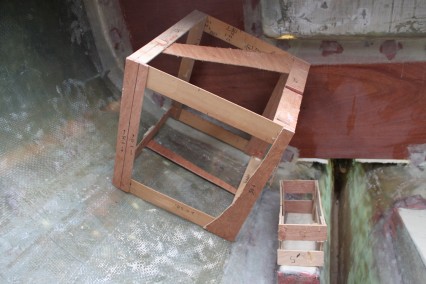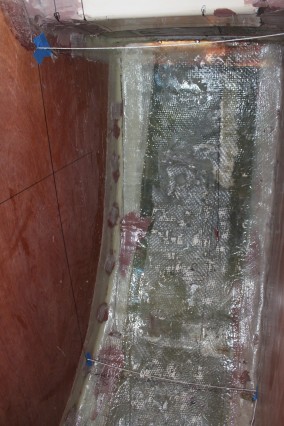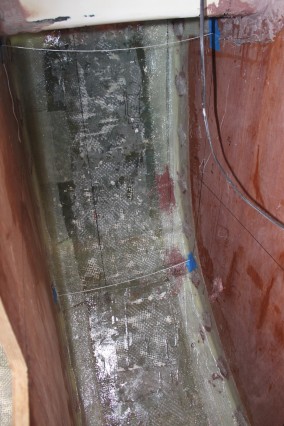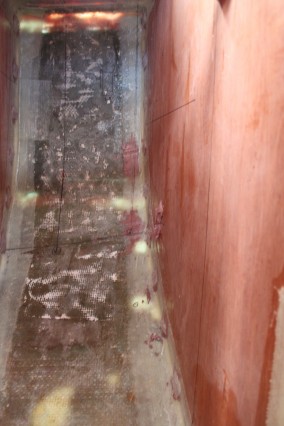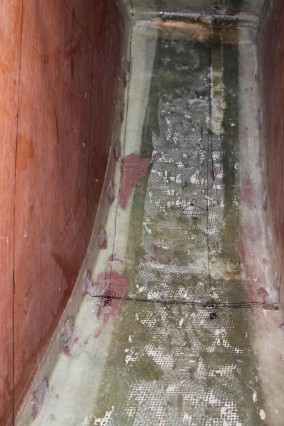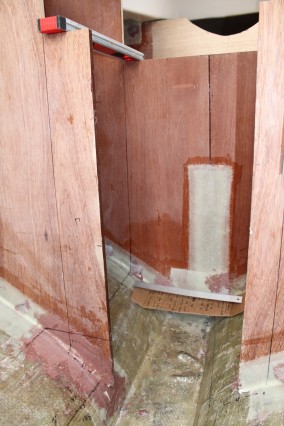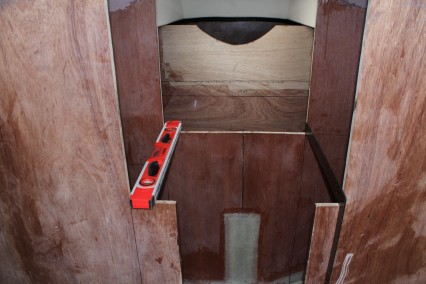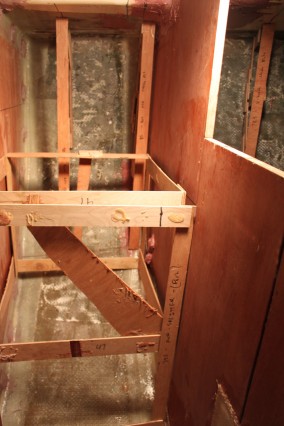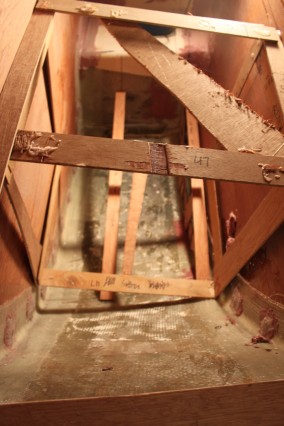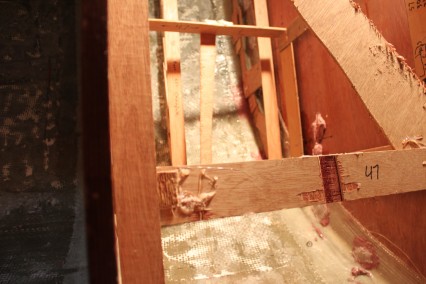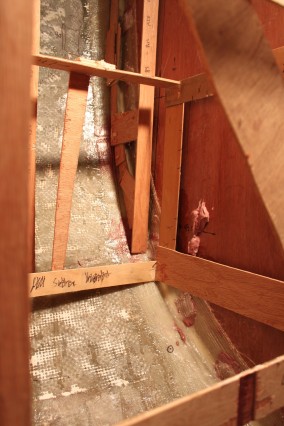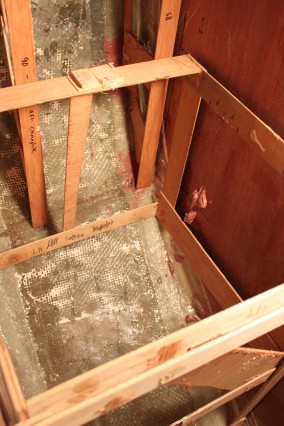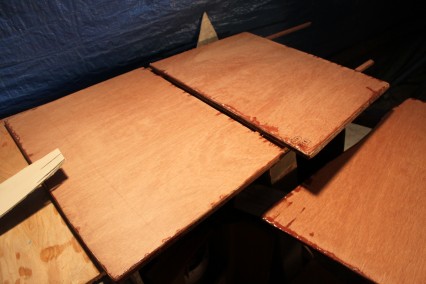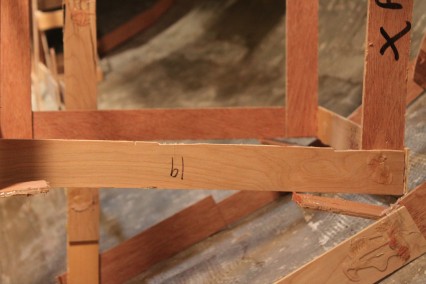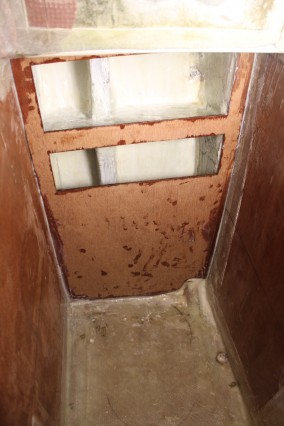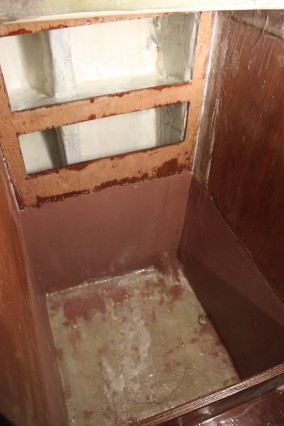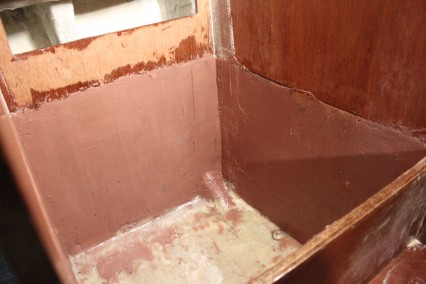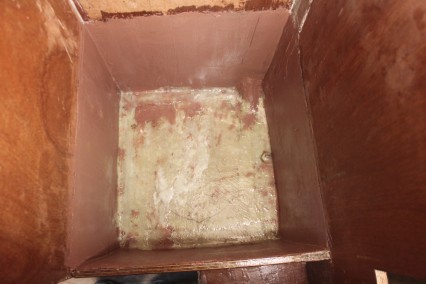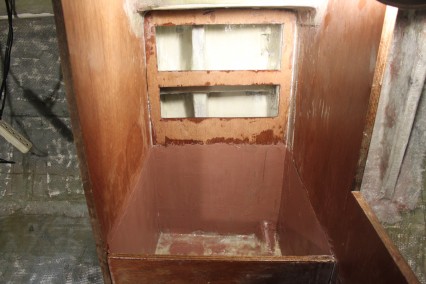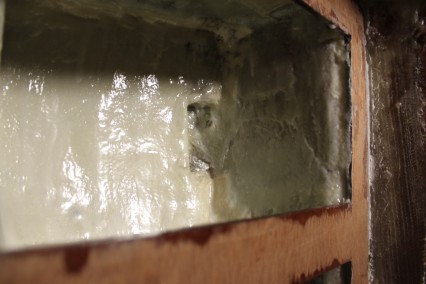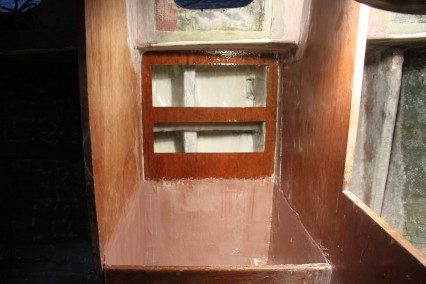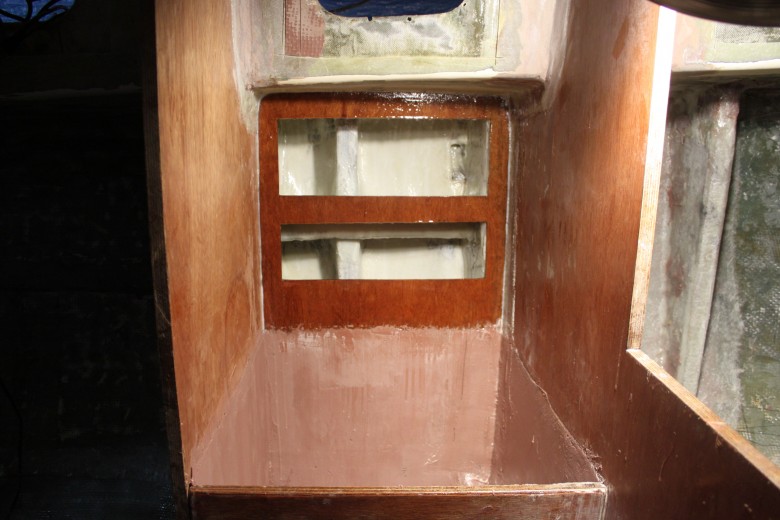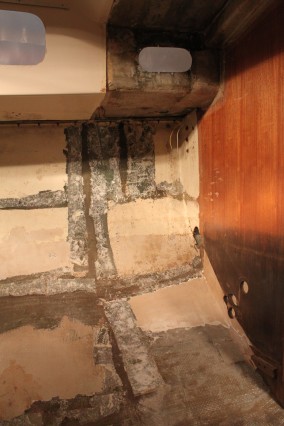 Project Logs
October 18, 2011
I put the final coat of epoxy on the head compartment locker face this weekend.  Now, I will migrate my work to the exterior of the boat where I first will install the cockpit, followed by other "deck projects".
September 24, 2011
The head compartment is a nickname I gave the area where the head will be kept.  As of this date, major head compartment construction is completed.  I will also need to do some final fairing and so on, but the main pieces are installed.
There are three lockers in this area.  One below the head sole and two behind the head.  All of the lockers have been insulated, with the insulation being protected by three layers of fiberglass (1 layer of Baltek, 2 layers of 7 oz. cloth).
I've also added a layer of fiberglass around the entire head "container".  The bin will be water tight and water will drain through a a PVC drain I've routed through the sump and into the bilge.  I'm not actually so sure what this tub will be used for exactly, however since this is the mast-step area of the boat, and also a water-tight bulkhead, I decided to add some extra reinforcement regardless if I wasn't 100% clear on what I might use this water-tight tub for.   Here are some thoughts I've had:
Use the tub as a wash-bin (though, the cockpit might be better used for this)
Use the tub as a place to take a bath (though, it's quite small and taking a shower or bath outside the boat will likely be more palatable)
Use the tub as a general drainage for wet clothes.  I can just throw wet things in there, without worry about the water leaking into any lockers or in the cabin anywhere.  This is likely the main thing I will use the tub for.
August 11, 2011
I've just posted some photos of the Air Head toilet for the curious.  Overall I can say that I've been quite happy with Air Head and have noticed the high quality workmanship.  I haven't actually used it yet, but when I do I'll definitely have to write-up how it goes (because I'm sure you're interested in that! haha).
 May 24, 2011
I've been working with Air Head to order the composting toilet.  It's been a long time coming, but I think I'm finally ready to purchase the composting head.  Once I have the head on hand, I can begin constructing the head area as I can see how the composting toilet  will fit in the water-tight box I've built.
Research
I am a strong believer in a separate shower stall large enough to comfortably shower (at least 26"x26"), preferably with a eat sandwiched between bulkheads because then it is much easier to shower at sea.
Toilets are best mounted fore and aft between solid bulkheads.  (Cruising Handbook, p. 149)
The toilet must be designed and installed so that the entire surrounding area can be readily flushed down and sanitized.  (Cruising Handbook, p. 149)
Featured Vendor
+  Air Head – These folks have been making composting toilets for a number of years and have a very happy customer base.  From my research online and from visiting friends who have them installed on their boats, everyone has been happy with the purchase.  During my purchase process, they've been very helpful and supportive in answering all the questions I've had.  If you're interested in learning more about their product, visit their website at the following URL – http://www.airheadtoilet.com/