Hull #048 - Jura
---
Image Gallery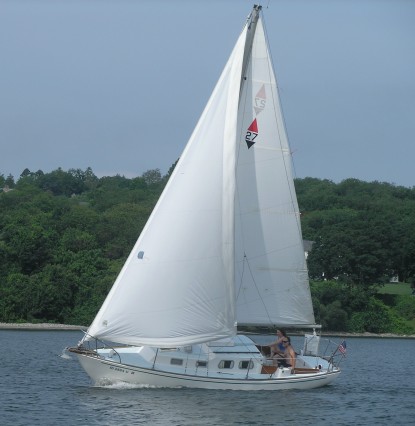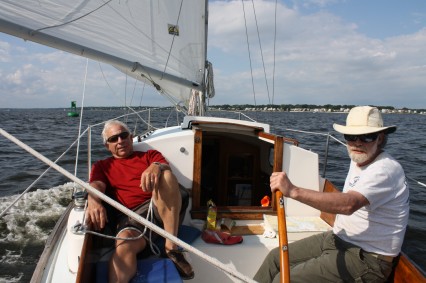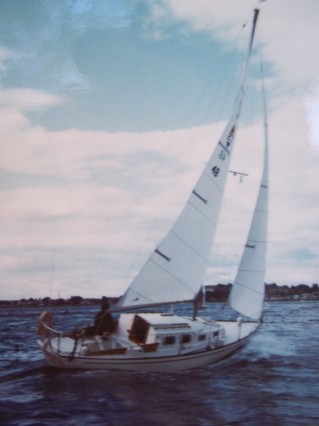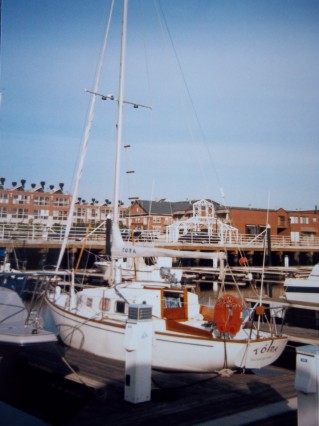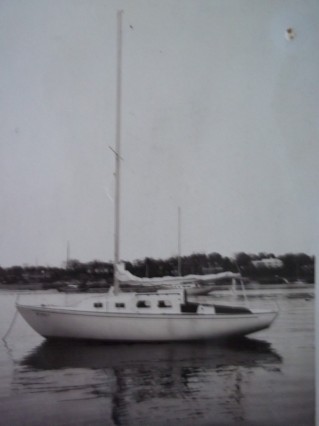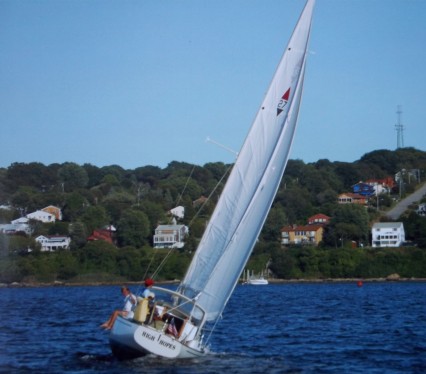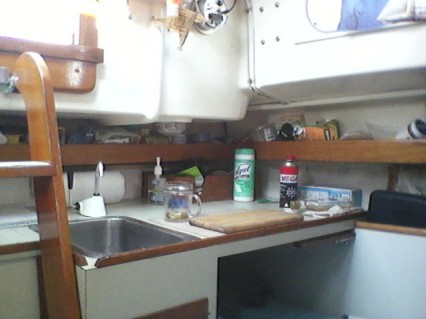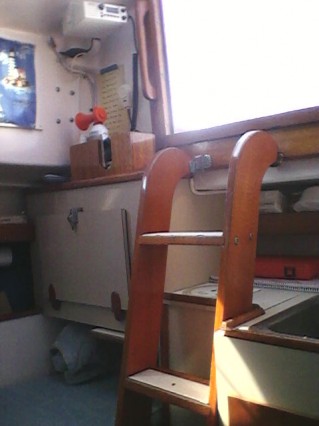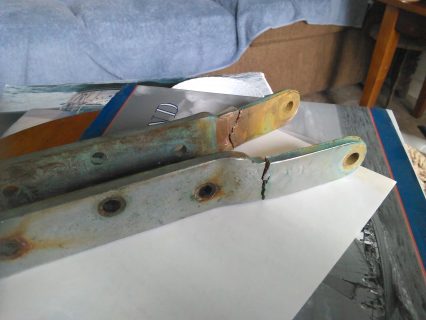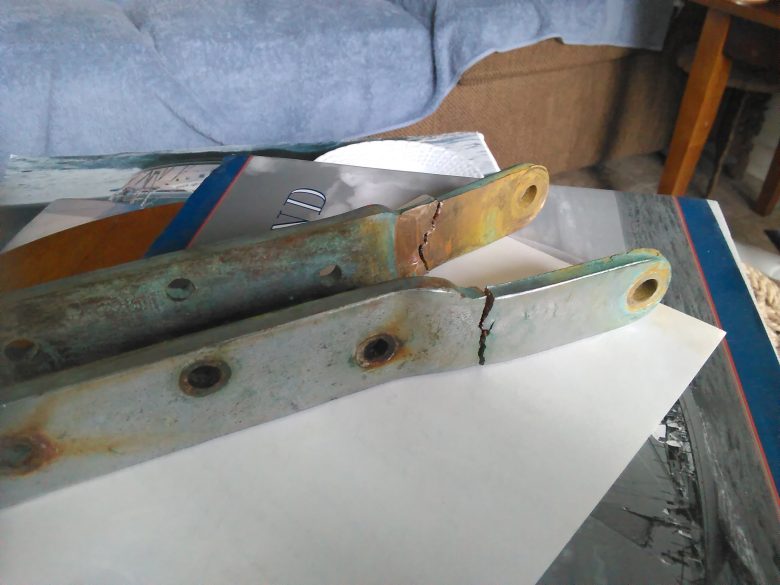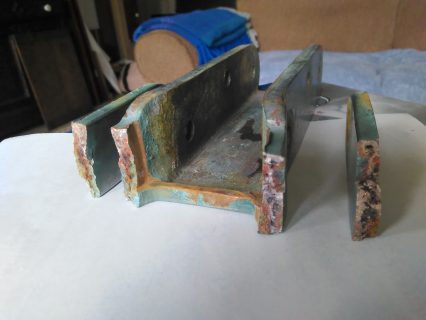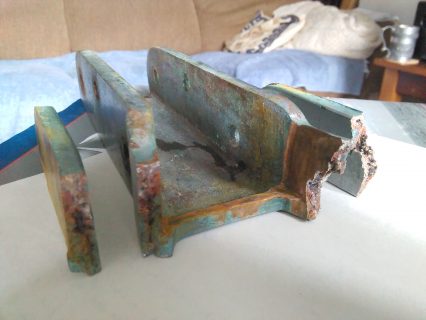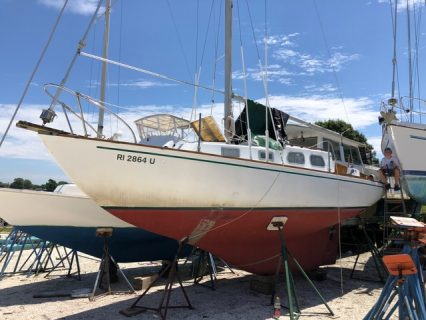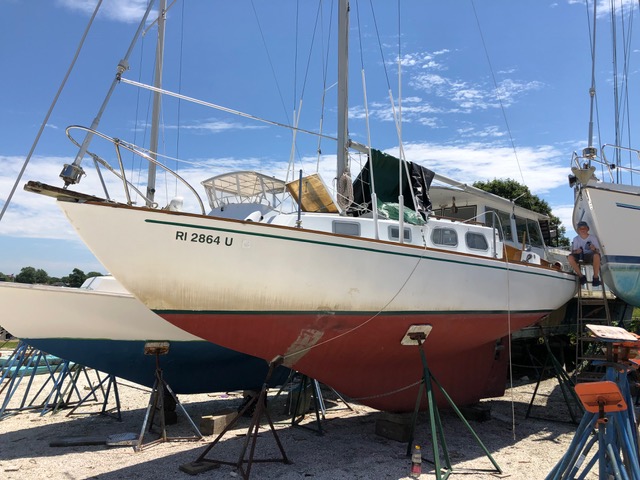 Quick Facts
Model: Cruising
Year Built: 1965
Hull #: 48
Vessel Name: Jura
Owner Name: Elizabeth & David Middleton
Hailing Port: Little Compton, Rhode Island
Sailboat's History
This boat was built for Capt. Ed Rohrer in 1965.  He took delivery in Bristol, RI and sailed her to his home port of Gloucester, MA.  His first voyage was to Myrtle Beach, SC, to get married in the cabin by candle light; then he and his bride sailed to Florida.
He had the boat trucked back to Gloucester.  For the next 20 years, they cruised the coast from Buzzard's Bay to away Down East.  4 owners later, I got her for the same price he paid in 1965. I will post pics of the cabin – a bit different than later models.
This was the first hull built with an inboard – a Graymarine SeaScout 25hp.  Runs like a dream, but it's hell finding parts, and custom machining isn't cheap.  But she sails so well, I hardly use the motor – twice all summer, in fact.
In July 2019, Jura passed ownership from Clay Commons to Elizabeth & David Middleton.
Owner Comments
July 21, 2019 – We just bought Jura, hull number 48, a few days ago. Needless to say, we are quite excited! We are going to be bringing her here to our house in Little Compton, RI to work on her in the off-season, and will hopefully have her shipshape and ready to sail in June. We would really like to be able to add to Clay's posts on the already existing Jura page.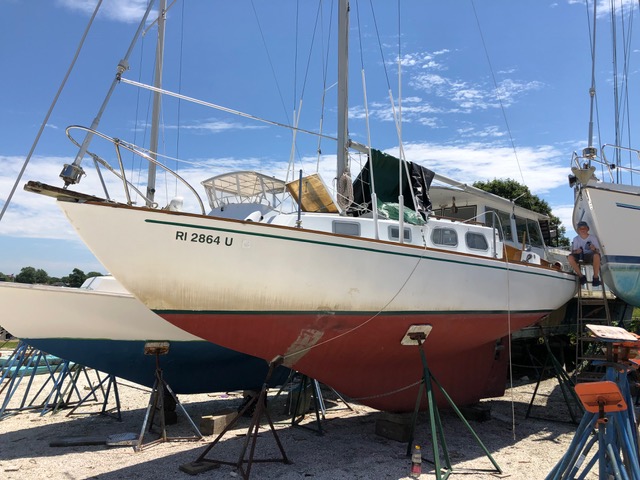 October 3, 2018 – We were sailing into Bullock Cove Sunday afternoon, last sail of the season, nice broad reach but a very narrow channel with plenty of powerboat traffic, when the tiller failed. Attached are pictures of the failure point. Vise grips on the rudder head, and teamwork, got us back to the dock.  Here's an image of the break: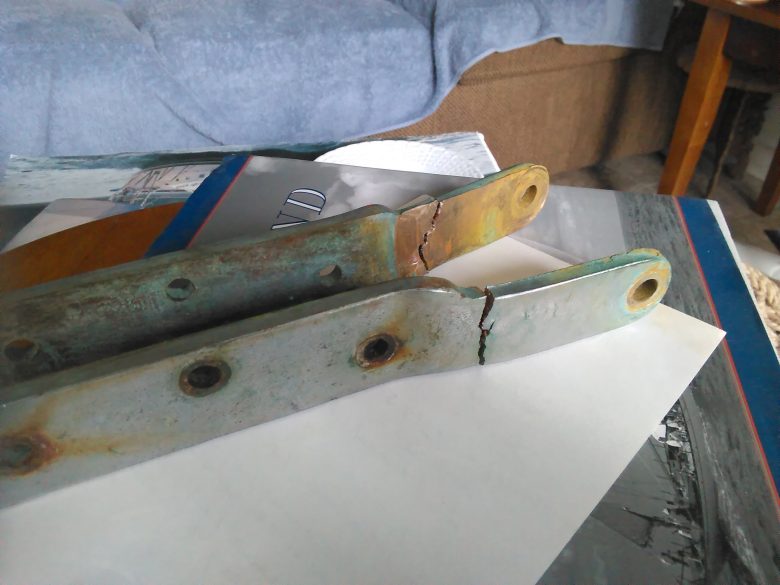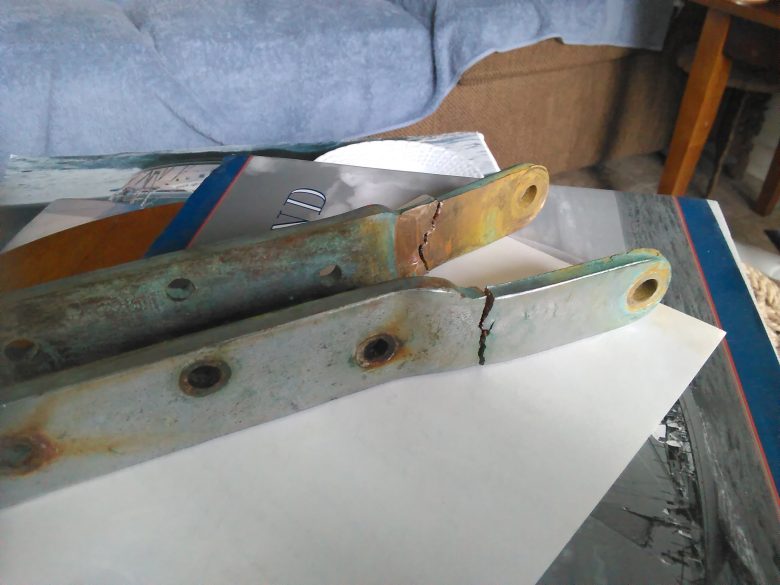 August 3, 2011 – We went out last night, my son and I, and got caught in a squall off Black Point in the Sakonnet.  Roller furling is great, but the sail shape when partly furled is terrible, as you know.  Still did five knots, with one reef and just a bit of jib showing.  We had a second reef point sewn into the main two years ago; only used it once so far.  Over the years, someone took a lot of hardware off the boom, so I'm having to re-rig the outhaul gear.
Also did a bottom job this year, right down to bare gelcoat; 4 barrier coats and a lot of pinholes filled.  She really needs topside and deck jobs, but my pockets only support one thing at a time!
Links